This is a guest post by Alicia Olness, an Augsburg College student that participated in the summer program in Mexico with CGEE, 2015. 
Mexico had a lot of great things to offer. Every week we were able to meet with someone new from the community and discuss a topic such as poverty, immigration, or business in Mexico. This allowed me to expand my knowledge about Mexico as well as feel more connected with different kinds of people from the area.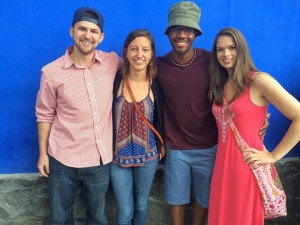 I also loved the three states we were able to visit and the other destinations that CGEE brought us to. Everything we did and everyone I met had a huge impact in my life. Overall I had a great summer studying in Cuernavaca, Mexico and can't imagine spending my summer any differently.