The following reflection and photos were submitted by Siena College student, Megan O'Neill. Thank you, Megan, for sharing your thoughts on your travels abroad with CGEE!
Reflecting on the time I spent in Nicaragua and Guatemala with CGEE floods me with memories, lessons learned, and gratitude. Siena's slogan is "education for a lifetime", referring to the lessons we learn both in and out of the classroom and how they carry with us for the rest of our lives. I know for certain that my Siena experience has been impacted incredibly by the Global Classroom I've encountered thanks to the opportunities Siena provides through CGEE. I had been on several service trips before coming to Siena, but the trips I have been on since then has completely changed my perspective. The Franciscan mission of Siena is built around the cornerstones of diversity, optimism, respect, and service. While these are all values that I held close before arriving on campus, I have since embraced the integration of these principles into my everyday life thanks to the opportunities I have had in the global classroom by fostering creation and inclusivity while striving toward justice and peace with the local and global society.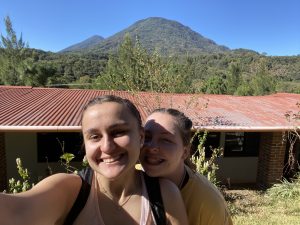 Nicaragua was the first immersion trip I had ever been on back in January of 2018, my freshman year at Siena. I wasn't sure what to expect from the trip and the immersion aspect of it, but this country absolutely stole my heart. The people of Nicaragua were so welcoming, hospitable, and resilient.  This is when I realized that these trips change not only your global outlook but your personal one as well. This trip emphasized social justice and community engagement, it pushed me out of my comfort zone and introduced me to the global society and the classroom the world provides for me. The resilience and perseverance of the people such as those at Cafe Sonrisas, those in the women's co-op of Estelí, and many others showed me the door to happiness isn't one you find, but one you create. The people of Nicaragua inspired me to step out of my comfort zone in everyday life and unapologetically be myself while advocating for the global society.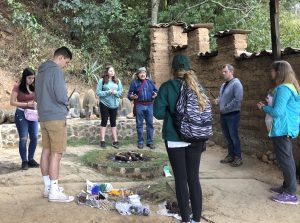 This past March (2020), I had the opportunity to immerse myself in Guatemala! Something really important I've discovered about the CGEE trips is while they all promote social justice and community engagement, you experience different countries, people, stories, and lessons on each trip. This trip in particular really showed me the likelihood in my local community and the global community. We all love and are all created in God's love. A particular experience that tugged on my heartstrings was the Mayan Ceremony we had the privilege to experience.  This opened my eyes to the importance and beauty in sharing culture and respecting one another's faiths. It was truly such an eye-opening and awe-inspiring experience. The country as a whole took my breath away and opened my eyes to the fact that no matter the differences, we are all one big "glocal" community. CGEE pushed me out of my comfort zone and allowed me to reflect in ways I never have before. Walking, sharing, learning, and experiencing together as a group among the people of Guatemala taught me the beauty of community, big, small, differences, and all. "Every single region has something beautiful about it", and I am reminded of this thanks to CGEE, Siena College, and the experiences I have encountered in the Classroom that is the World around me.