Congratulations to Fátima Mendoza, CGEE Mexico Site Program Coordinator & Global Faculty, for her upcoming presentation at The Association of Academic Programs in Latin America and the Caribbean (AAPLAC) annual conference.
From Fátima's proposal:
"Using an Ecopedagogy Approach to achieve praxis through Experiential Education: Learning Experiences in Amatlan de Quetzalcoatl, a native community in Morelos, México"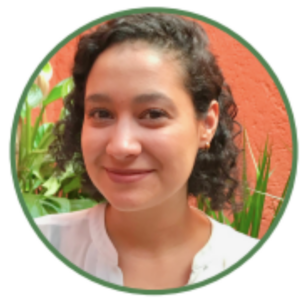 M.Ed. Fátima Mendoza 
In the search for significant experiences and lenses through which we as teachers can lead an education process of studying and understanding reality, coming across an Ecopedagogy approach has given the possibility of looking into a community's history, such as the welcoming indigenous Nahua community of Amatlan de Quetzalcoatl. Indigenous place-specific epistemological processes, knowledge systems and approaches to learning, does not simply include the transmission of content, but centers on lived experiences, praxis and shared meaning and knowledge making in an inherent way (Nesterova, 2020). In this presentation, the aim is to share some insights and particular practices of the Ecopedagogy approach that we've been implementing in collaboration with members of this community to achieve a dialogue and reflection process that would lead to action (praxis) in the ongoing search of building strong foundations through Education towards a more equitable and sustainable society.
---
The 34th Annual Conference's topic is "Culture, Sustainability, and Environment in Latin America" and will take place March 8-11, 2023, in Palenque, Mexico.
Congratulations to Fátima!