GRADUATE TUITION COSTS
Students in the MAN program are part of the Graduate program and pay the Graduate tuition rate. See the full listing of Graduate tuition rates and fees on the Student Financial Services website.
Full Time vs. Half-Time
Graduate students will need to be enrolled in 3 credits to be considered half-time and 6 credits to be considered full-time.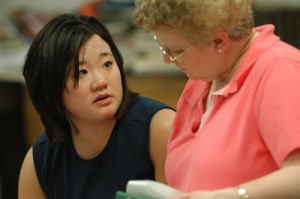 Whether you are transferring recently earned credits or returning to college after years away, we will work with you to simplify the process.
Augsburg

MAY

accept transfer credit from other institutions accredited by the Higher Learning Commission that offer courses leading to a Masters of Arts in Nursing degree. 

 Transfer credits are at the discretion of the Nursing department.

Students must provide a syllabus of the desired transfer credit course for review.
For more information:
Credit Evaluation: For credit evaluation, please contact Madelyn Chu at chuma@augsburg.edu with course syllabus from your transfer institution. 
Individual Appointment: Click HERE to schedule a one on one meeting with a member of our admissions team.  We can discuss admissions and degree requirements and answer any questions you have!