Juyoung Lee, Ph.D, MT-BC, RMT
Director of Master of Music Therapy and Associate Professor
Dr. Juyoung Lee is the Director of Music Therapy and Assistant Professor of Music, overseeing both the undergraduate and graduate music therapy programs at Augsburg University.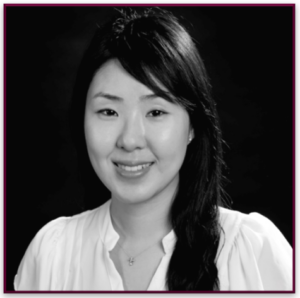 Dr. Lee studied and obtained three music therapy degrees from the University of Melbourne in Australia: Graduate Diploma in Music Therapy, Master of Music (Music Therapy Research), and Doctor of Philosophy (Music Therapy).
For 17 years, she worked as a Registered Music Therapist (RMT) in Australia and Board Certified Music Therapist (MT-BC) in the USA in community-based settings such as not-for-profit disability organizations and disability facilities, a pediatric hospice, and aged care services.
For 10 years, Dr. Lee taught music therapy students by offering various undergraduate and graduate courses, clinical supervision in music therapy, and academic advising.
Dr. Lee is an experienced researcher as well. She worked as a postdoctoral researcher on the Australian Research Council's Discover Project: Musical Investment. She has published over nine research articles, one book chapter as well as three conference proceedings. Three research articles are under preparation for publication.
She has offered 25 oral presentations at various national and international conferences such as the World Congress of Music Therapy, the American Music Therapy Association's Nationa and Regional Conferences, the Australian Music Therapy Association's Annual Conferences, the European Music Therapy Congress, and so on. The most recent invited presentation was her keynote speech at the Korean Association of Music Therapy and Psychological Rehabilitation's Conference in March 2023 in South Korea. Titled "Community Music Therapy for People with Developmental Disabilities: A Case Study of An Inclusive Music Band,' the keynote was followed by a workshop: "Resource Oriented Music Therapy for People with Developmental Disabilities." Dr. Lee's list of publications is available upon request.
As a member of AMTA and CBMT, Dr. Lee has worked as a member of the AMTA's Academic Program Approval Committee and is currently a member of AMTA's Faculty Steering Committee.
Education
BA, History and Psychology – Jeonbuk National University, South Korea
GradDip, Music Therapy – University of Melbourne, Australia
MA, Music Therapy – University of Melbourne, Australia
Ph.D., Music Therapy – University of Melbourne, Australia
Specialized Training
Bonny Method of Guided Imagery and Music, Level 1: University of Melbourne
Endorsed Facilitator, HealthRhythms: Remo, Inc.
Professional Membership and Service Activities
Member of AMTA's Faculty Steering Committee, 2022-Present
Member of AMTA's Academic Program Approval Committee (APAC), 2021-2023
Member of the Certification Board for Music Therapists (CBMT), 2020-Present
Member of the American Music Therapy Association (AMTA), 2020-Present
Member of the Editorial Board, Korean Association of Music Therapy and Psychological
Rehabilitation, 2019-Present
Member of the National Music Therapy Research Unit (NaMTRU), 2007-2019
Member of the Australian Music Therapy Association (AMTA), 2006-2019
Symposium Convenor: 'Music, Health, Wellbeing, and the NDIS', Sep 2016