Hmong Women Together is a commissioned student organization at Augsburg University that has been operating since 2013.
Mission Statement
:
It is the purpose of Hmong Women Together to create and sustain a supportive environment to connect, empower, and educate Hmong women and their allies to discover and explore different aspects of their cultural identities.
---
Meet the board members! [2021 – 2022]
Pang Khang – Chair of Membership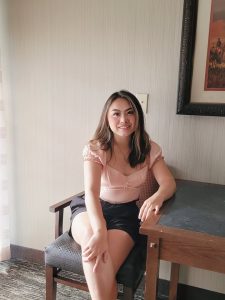 Hometown: Brooklyn Center, Minnesota
Pronouns: She/Her/Hers
Pang (19) is a second-year student working towards her Bachelor's degree in Biology. Growing up as a first-generation college student in a Hmong-American family, her goal is to advocate for mental health and childhood trauma healing among the youths, and women's rights within the Hmong communities, which is why she decided to be part of Hmong Women Together (HWT). Additionally, Pang hopes to make her family proud by graduating from a 4-year university and go on to medical school. 
Outside of college, Pang enjoys weight training and getting in tune with herself through journaling and practicing mediations. She also enjoys going on walks with her family, exploring new places, and learning new things. 
Sumei Vang – Chair of Marketing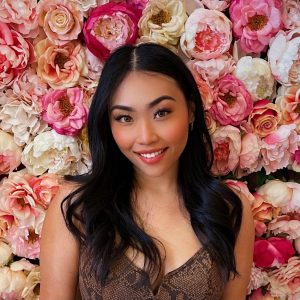 Hometown: Brooklyn Park, Minnesota
Pronouns: She/Her/Hers
Sumei (19) is a second year student pursuing a Bachelors in Communication Studies with a minor in Leadership Studies. Someday Sumei hopes to further connect and unite people from various backgrounds to make a stronger and more evolved community. Being a Hmong American, one of Sumei's main goal is to make her family proud by finishing school and having a successful career. This year, being her first year of being a board member for Hmong Women Together, she hopes to collaborate, create, and share a new sense of belonging and connectivity with the students and other student organizations at Augsburg. 
Outside of school, Sumei enjoys spending time with her dog, loved ones, and being active. She also loves to watch horror movies, baking, trying new restaurants, and traveling. Something that Sumei is greatly passionate about is health and wellness. In her free time she also likes to do yoga, meditate, and write. 
Chrissy Vang – Chair of Communication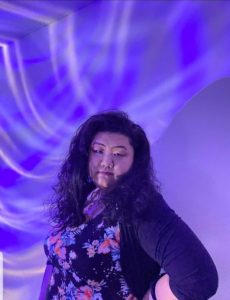 Hometown: Brooklyn Park, Minnesota
Pronouns: She/Her/Hers
Chrissy Vang is a Third Year student, working toward her Bachelor's Degree in Psychology with a Minor of Sociology. The reason why she decided to be part of the Hmong Women Together is because she wants to help advocate her support of Mental Health and LGBTQ+ in the Hmong Communities. Being a Hmong American and being part Queer, she want to help make positive changes with the new generation of Hmong Americans, but also not disregarding Old Generation old culture. Chrissy hopes that her effort can leave people thinking about helping themselves to help others. 
During Chrissy's free time, she loves to go on long hikes at state parks, learning to make new dishes from different cultures and spending time with friends and family. Her favorite dish to make is Dumpling soup, as she still tries to perfect the recipe. 
Sheridan Vang – Chair of Finance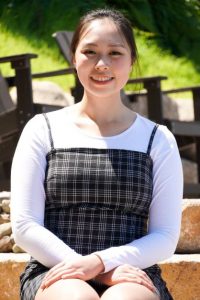 Hometown: Anoka, Minnesota
Pronouns: She/Her/Hers
Sheridan Vang (20) is a third year Augsburg student working on her Bachelor's degree in Finance. Diving in with high goals and a strong mindset her first year, she started off as a mentee for the Pan-Asian Student Services Program (2019-20). The program was a great way for her to transition into Augsburg without much effort. With great admiration towards the program and the amazing people she met, it led her to continue as a family leader for PASS (2021-22). Another role Sheridan took on is being a board member of the organization called Hmong Women Together as their Chair of Finance (2021-2022). As Sheridan's first lead leadership role she is excited to be given the opportunity to support and represent the Hmong community here at Augsburg.
Outside of Augsburg, Sheridan earned an internship opportunity at Ameriprise Financial (summer 2021) where she is part of the corporate state tax team. She enjoyed and is grateful for the great learning experience. In her free time, Sheridan loves to spend time with her family by going hiking, making food, and playing badminton.
---
To learn more or get involved with Hmong Women Together, please email us at hwt.org@augsburg.edu or follow us on Facebook!