Pan-Afrikan Student Services at Augsburg University promotes programs that support the personal, social and academic success of students of African descent. Our programs focus on exploring Black identity, education, advocacy, and community building. We strive to develop leaders that will contribute to social progress, democracy and create sustainable changes in our communities.
MISSION
The Department of Multicultural Life strives to be a national leader in multicultural student success and social justice education within higher education. Through collaboration with key departments, offices, and individuals; the development and implementation of cultural- and social-critical educational programming; and the focused mentoring and support of historically underrepresented student populations, the department works to co-create a university environment that allows for all members to fully engage in the entirety of their collegiate experience.
VISION
We believe when students have a greater understanding of self, they become empowered to reclaim* ownership of their education. Multicultural Life provides opportunities to deepen awareness and knowledge of identity, resilience, and advocacy.
*Due to white supremacist foundation that is rooted within higher education, education does not allow historically underserved students to take stake in their learning.
---
WHAT IS PAN-AFRIKANISM?
Pan-Afrikanism is a worldwide movement that aims to encourage and strengthen bonds of solidarity between all indigenous and  ethnic groups of Afrikan descent. The movement became known by Marcus Garvey, who was a fearless leader striving to create better conditions for people of Afrikan descent. Marcus Garvey created the Pan-Afrikan flag to show unity for all Afrikan descent all over the world. The Pan-Afrikan flag has three colors which are red, black and green each color have a meaning that brings pan-afrikan people together through unity.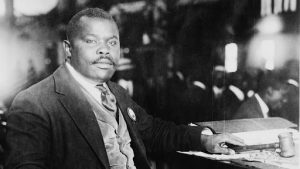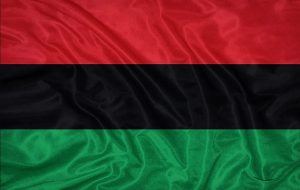 ---
Pan-Afrikanism at Augsburg University
Pan-Afrikanism is an intellectual and political movement that grew out of the Afrikan Diaspora. Created through the slave trade, Pan-Afrikanism addresses the natural and spiritual conditions resulting from racism, colonialism, and oppression. Pan-Afrikanism unites and reunites the cultures of the continent and utilizes the vast diversity of human resources to edify humanity. The use of the "k" in the spelling of Afrika is intentional and represents self-definition.