Lecture on Conflict Resolution in Ukraine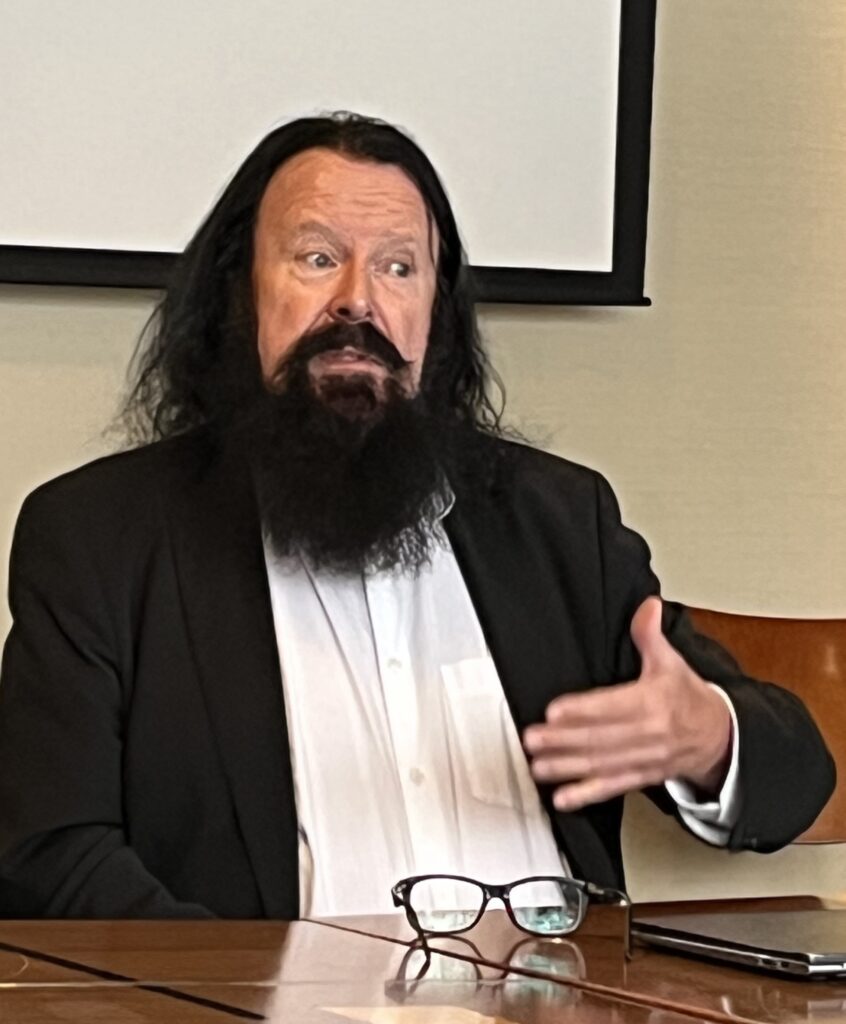 Dr. Steinar Bryn shared his wisdom, thoughts and ideas regarding the complicated war on Ukraine on March 9, 2023. Several students—studying political science, social work as well as our two newly selected Peace Scholars— joined us in this important conversation.
Bryn has been a longtime friend of Augsburg University, especially due to his important work at the Nansen Center for Peace and Dialogue in Lillehammer (Norway), and has been instrumental in the Peace Scholars program (including our 5 sister colleges founded by Norwegian immigrants) for several years. Back in 2017, our Interfaith Scholars participated in dialogue training taught by Steinar Bryn as well.
He graduated from the University of Wisconsin and obtained a Ph.D. in American Studies from the University of Minnesota. He has been connected to the Nansen Academy in Lillehammer throughout his working life, serving as a teacher, director and research scholar. From 1996 he took charge of Nansen Dialog, a dialogue and reconciliation project directed toward the Western Balkans. In that role, he facilitated several hundred dialogue meetings between people in deep conflict.
Dr. Steinar Bryn is recognized as one of the most experienced dialogue facilitators in Europe.