We are excited to introduce the selected Peace Scholars for the 2023-2024 academic school year. Through a vigorous application and interview process, Theresa Akinjo and Heidi Danielsen, have shown that they are the strongest candidates to this program, and we are proud to know they will be representing Augsburg University while in Norway.
Alongside other Peace Scholars from our Lutheran sister sites (Concordia College, Luther College, Pacific Lutheran College and St. Olaf College), these two students will participate in the annual summer Peace Scholars program in Norway, designed to deepen students' understanding of the central issues and theories regarding conflict, war and peace, as well as attend the University of Oslo International Summer School.
We want to thank Gary Smaby (The Smaby Family Foundation) and Liv Dahl for their generous financial support.
Theresa Akinjo is a rising senior studying Biopsychology. She is a first-generation Nigerian born and raised in Minnesota.
Theresa is a member of the Sankofa Circle Fellowship, where students are instilled with west African principles of success to further educate and dismantle anti-black racism and oppression as they continue onto their professional careers, whilst learning about the importance of equity and inclusion.
Alongside having a dedication to social justice and equity in the Black/African community, Theresa hopes to promote black physical and mental wellness and eradicate health disparities towards all marginalized communities. A lover of architecture and home design, Theresa dreams of designing homes to participate in an integrated affordable housing program.
---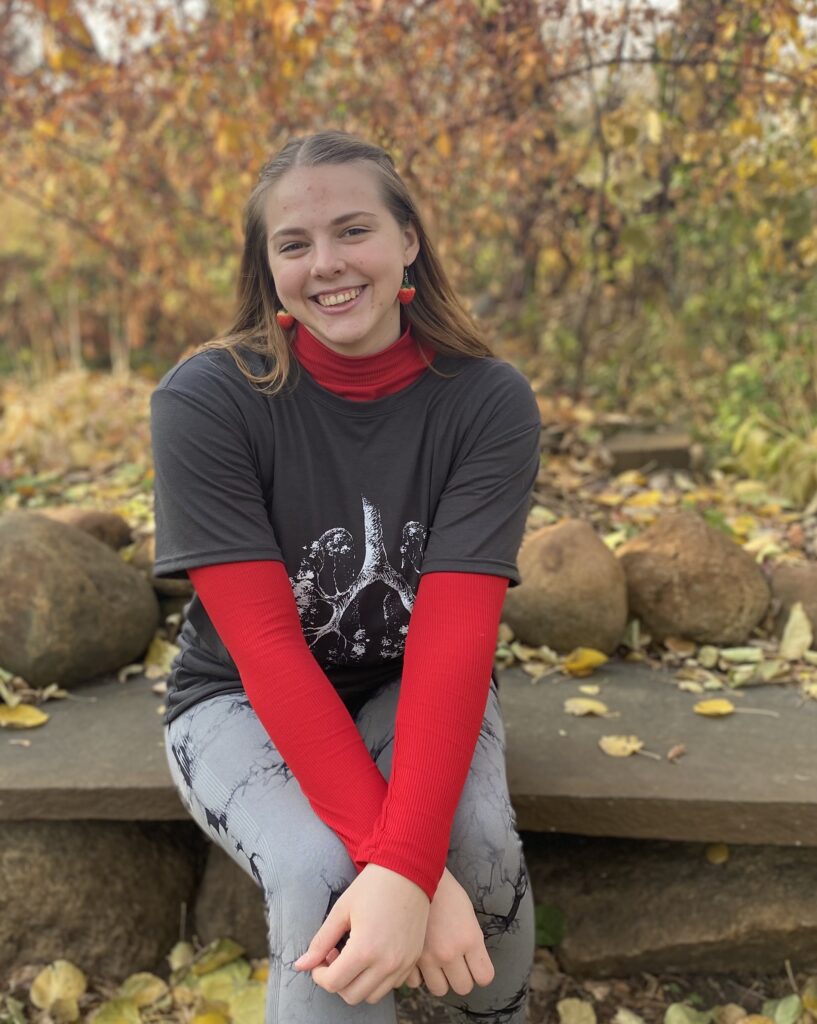 Heidi Danielson is a rising junior at Augsburg University in Minneapolis, MN where she is majoring in Social Work. Previously she was involved in the Albert H. Small Normandy Institute, a rigorous program designed to fill in the educational gaps in World War II history. In the Normandy Institute, Heidi explored the societal impacts of World War II, published a biography for a fallen soldier, and gave a eulogy at the Normandy American Cemetery.
Her experience in France fostered a passion for international peace relations through seeing the gravity of loss and the atrocities committed during times of war. Outside of school, Heidi works as a daycare teacher and gymnastics coach, advocating for affordable, empathetic childcare.
In the future, Heidi strives to pursue a career in hospital social work and increase healthcare accessibility for marginalized communities. She hopes to use peace building skills to create a more equitable environment in her remaining time at college and later career.