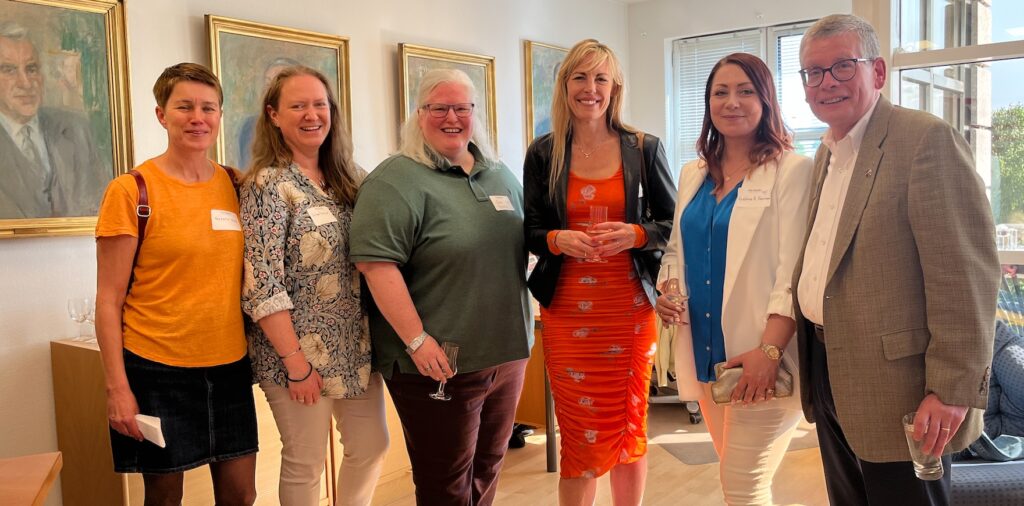 Thanks to everyone who showed up at the Norway Alumni Event in June, graduation dates rating from 1962 to 2018. It was great to reconnect with all of you; to see the friendships that are still alive and developing, hearing your memories and stories from your time at Augsburg, as well as getting an understanding of your current employments and passions!
A huge THANK YOU to NORAM for their hospitality. Being able to host the event in their offices with a grand view of the Oslo fjord was nothing but spectacular.
The doors at Augsburg are always open for our international alumni, and we look forward to celebrate the 2025 Bicentennial Celebration. We will keep you posted as our plans develop!