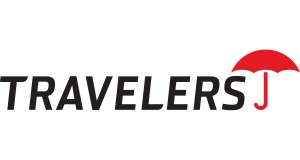 This year, Augsburg College received our fifth award for the Travelers EDGE internship program. The Travelers EDGE, $115,000 grant award, is allocated for the Travelers EDGE partnership, a comprehensive college readiness, career awareness, and college success program for low-income, first-generation students of St. Paul Public Schools.  Students must remain in good academic standing with a minimum GPA of 2.5, demonstrate financial need, and express an interest in exploring careers in business, financial services, economics, computer science, and related fields.
Student Reflections:
"As an EDGE scholar, I was able to meet some great people and expand my network by making connections with individuals I would have probably never gotten the chance to meet if I wasn't a part of this amazing program."
"In terms of personal growth, I feel like I am more confident in presenting myself to people.  I know what my strengths are and I can talk about it to other professionals and potential employers.  I am meeting people that I may potentially work for one day and that to me is exciting."
Program Overview
The program seeks to increase the pipeline of underrepresented students to college, help them to graduate, and build awareness of careers in the insurance and financial services industry. Janet Morales, manager of College Access Partnerships coaches the students, facilitates financial literacy programming with the Strommen Center for Meaningful Work, and coordinates mentorships with Travelers employees. Five students participate in the program per year, which also includes the opportunity to apply for competitive Travelers internships in St. Paul, MN and Hartford, CT.  Annually, one student per year has been offered a position post graduation.
Five Year Celebration in April
Travelers' support, partnership and engagement with Augsburg College has been a tremendous asset and a true demonstration of a strong corporate and academic collaboration. Mike Newman, Travelers Vice President of Community Relations, is a champion for Augsburg College and cares deeply about student success. To honor this long partnership, Augsburg Corporate and Foundation Relations and the Strommen Center for Meaningful Work is hosting a celebration for Travelers and an opportunity to share this model with other corporations in the region.  April 7, we are inviting corporate recruiters, internship managers, faculty, and students currently in the program to celebrate and discuss the future of workforce development in Minnesota.
If you are a representative at a local corporation, please email scherera@augsburg.edu if you would like to know more.
THANK YOU, TRAVELERS EDGE!