NOVEMBER 15, 2016 | 8-9:30 AM HOVERSTEN CHAPEL
This presentation is FREE and open to the public. GET TICKETS
Professionals in recovery often hide their recovery because of a stigma that their addiction makes them weak or untrustworthy. In reality, these professionals have proven strength and grit in the face of extreme adversity. This stigma creates barriers to career advancement and belonging. Professionals in recovery face an additional challenge when they work in careers where relationship-building among colleagues, business, and networking is often accompanied by alcohol or a "happy hour" environment.
More than 11% of full-time workers face alcohol-related issues in a given year, and employers incur a cost of approximately $1,700 a year for each employee with an untreated drug and alcohol addiction. Corporate leaders can support the health and well-being of their employees, and save money, by acknowledging the detrimental affects of a culture of alcohol within their organization. Supporting employees in recovery benefits employees as well as the companies who recognize the effects of a culture of alcohol in business.
Join Chris Farrell from MPR as he interviews leaders working on changing the culture of alcohol in business and eliminating the stigma faced by professionals in recovery.
PARKING: There are a limited number of permits for spots on surface lots at Augsburg College. Please register for the event to get a permit. A permit will be sent to you after you have registered. There is also street parking around Augsburg that is available to you.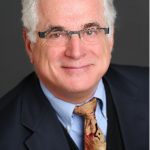 Chris Farrell
Chris is senior economics contributor at Marketplace, American Public Media's nationally syndicated public radio business and economic programs. He is economics commentator for Minnesota Public Radio and host of its series, Conversations on the Creative Economy. An award winning journalist, Chris is a columnist for Next Avenue and the Star Tribune and a contributor to the New York Times. His most recent book is Unretirement: How Baby Boomers are Changing the Way We Think About Work, Community and the Good Life.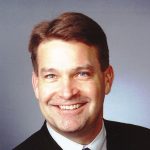 Mike Sime
Mike is the President/CEO and co-owner of Rapid Packaging and Berg Bag, a national distributor of packaging materials, shipping supplies and the packaging equipment headquartered in Minneapolis, MN. Rapid Packaging was the title sponsors for Special Olympics Minnesota Summer Games for 15 years and also supports many other local and national charities
Mike currently serves as Chairman of Augsburg College's StepUP Program, is on the board of trustees for Hazelden Betty Ford Foundation, SCSU Recovery Community, Protecting Me/Protecting You and Dalco Enterprises. He is the former chairman of The Johnson Institute.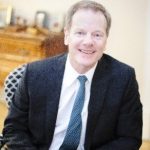 William Moyers
William is a best-selling author and the Vice President of Public Affairs and Community Relations for the Hazelden Betty Ford Foundation. He is committed to eliminating barriers to recovery from addiction to alcohol and other drugs. From "carrying the message" about addiction, treatment and recovery, to public policy and philanthropy, Moyers brings a wealth of professional expertise and an intimate personal understanding to communities across the nation. He uses his own experiences to highlight the power of addiction and the power of recovery. Moyers is the author of Broken: My Story of Addiction and Redemption (2006), a memoir that became a New York Times best-seller and is now in its third printing. His book, Now What? An Insider's Guide to Addiction and Recovery, was released October 2012 by Hazelden Publishing. Moyers has appeared on Larry King Live and Oprah and is a regular contributor to Good Morning America. As a former journalist for CNN, his work has been featured in the New York Times, USA Today and Newsweek.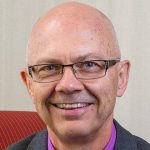 Warren Larson
Warren is the Director of Public Affairs for Sanford Health in Bemidji.  Over the years, Larson partnered with many organizations to address health-related issues.  Larson co-founded the Beltrami Tobacco Education Awareness Movement (B-TEAM), Northern Dental Access Clinic, Celebrate Kindness Campaign, Beltrami Wellness Education for a Long Life (B-WELL), and the newly established Bemidji Face It TOGETHER Chapter.  Larson enjoys working with community partners to address health-related issues and is grateful for working in a community with incredibly talented individuals willing to take on important initiatives.
Larson is also an active member of numerous civic groups, and holds board-leadership positions with several local, regional, and state organizations.  Larson was named "Minnesota Rural Health Hero" by the Minnesota Department of Rural Health, "Trustee of the Year" by the Minnesota Hospital Association, and received the Louis Gorin Award for Outstanding Achievement in Rural Health by the National Rural Health Association.  In 2013, Larson was recognized as the National C-Change Champion from the National Commission on Cancer, an award given annually to one individual.  In 2016, Larson received the American Cancer Society's St. George National Award in recognition for his distinguished service in achieving the American Cancer Society's goals.