In Partnership with
Fairview Health Services and the City of Minneapolis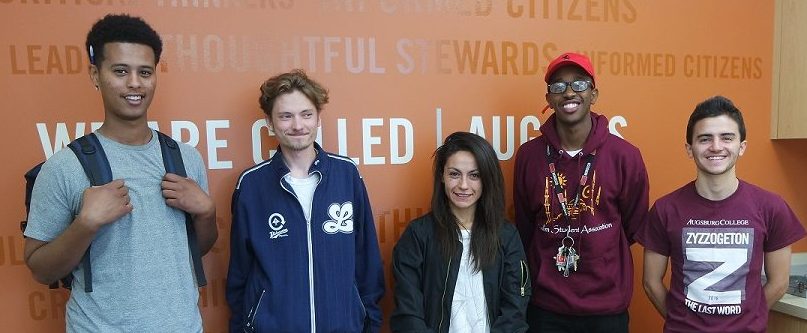 The City of Minneapolis and Fairview Health Services both identified the need to diversify the health information technology field. Funding from the City has enabled Fairview Health Services to partner with Augsburg College to create the MSP TechHire Scholars program. Augsburg students Yonas Gebrekristos, Nicolas Adducci, Sara Mueller, Mohamed Sharif, Mohamed Safi, and Samira Jama will start their semester long internships on September 19.
This partnership with Fairview and the City of Minneapolis will focus on increasing workforce diversity at Fairview and will provide access to IT jobs in the health sector to underrepresented students.
According to the Twin Cities Business Journal, 5,500 tech workers were hired in 2015 in Minnesota. Unfortunately, 20,000 openings went unfilled. With a high level of competition to hire employees with the necessary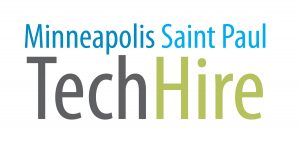 skills and education to fill tech positions and a limited amount of H1B visas to hire skilled workers from overseas, it is increasingly apparent that the Twin Cities must create new strategies for developing the future workforce. Collaborative partnerships between employers, government, and academic institutions will create a comprehensive strategy to ensure our region continues to be economically vibrant.
The Model
The pillars of the TechHire program have been carefully selected in response to the unique situation and challenge students of underrepresented communities face while in college and entering the workforce.
The pillars are:
Internship
Students are provided a paid internship by the host organization which introduces them to the Health IT field.

Scholarship
A scholarship is provided to cover the cost of credits for the internship. Scholarships alleviate the financial burden students face by reducing the amount of student loan debt and/or the need for a paid work during the school year.
Professional Development
Many of the students enrolled in this program have little-to-no professional business experience. Nor do they have guidance on how to operate in a professional workspace. Augsburg College provides students enrolled in this program workshops on interpersonal communication, professional dress, dealing with conflict, and other topics young professionals face in the workplace.
Through current programs of a similar model 23 scholars have completed 24 separate internships; 80% of scholars have been employed in fields relevant to their degrees; students that participated in this program graduated with about $10,000 less in loan debt than the average Augsburg student.
If your organization is interested in diversifying your workforce and providing opportunities for young professionals, contact Lee George at 612-330-1629 or LGeorge@Augsburg.edu.