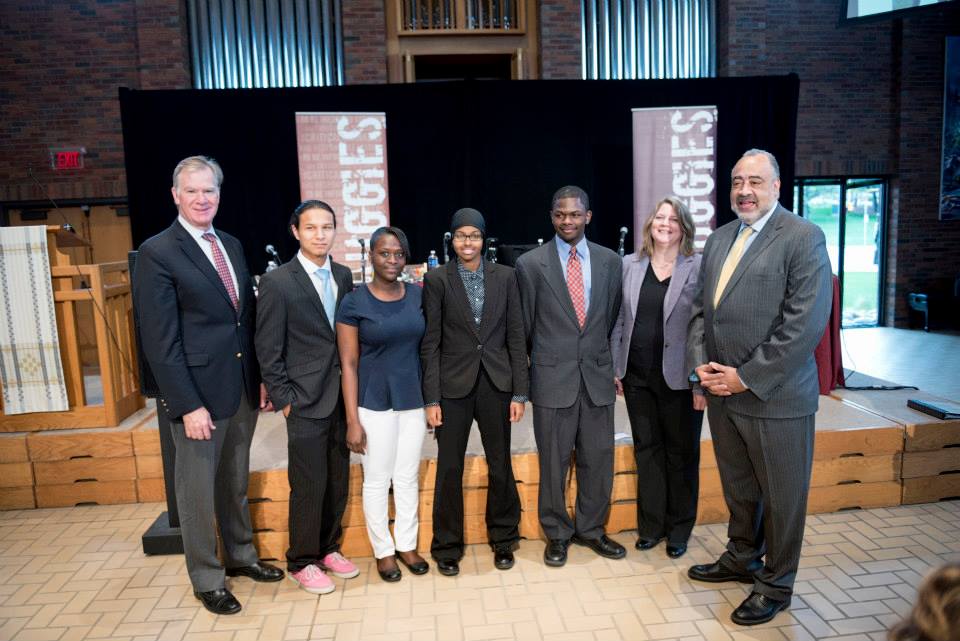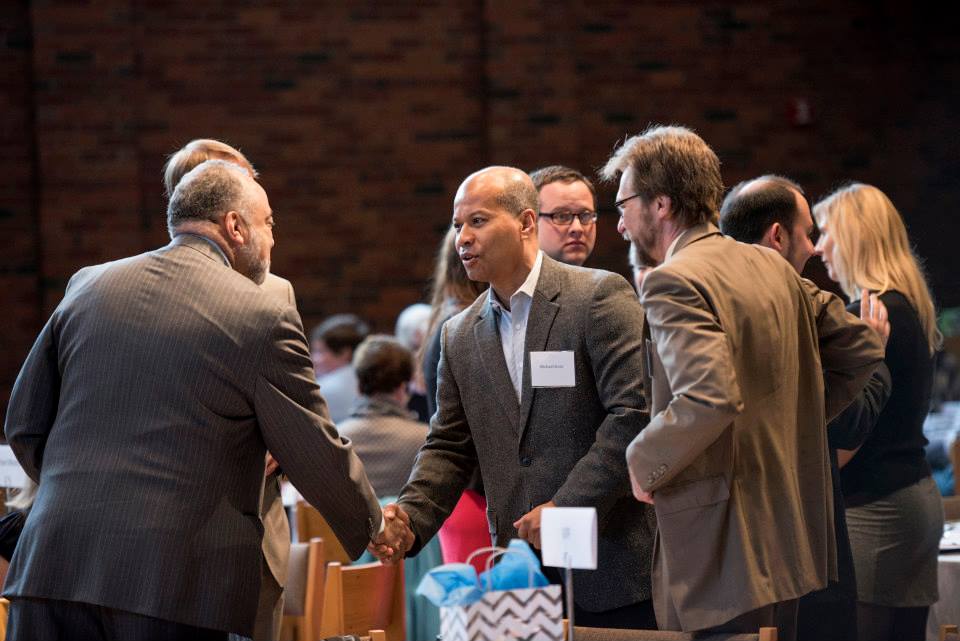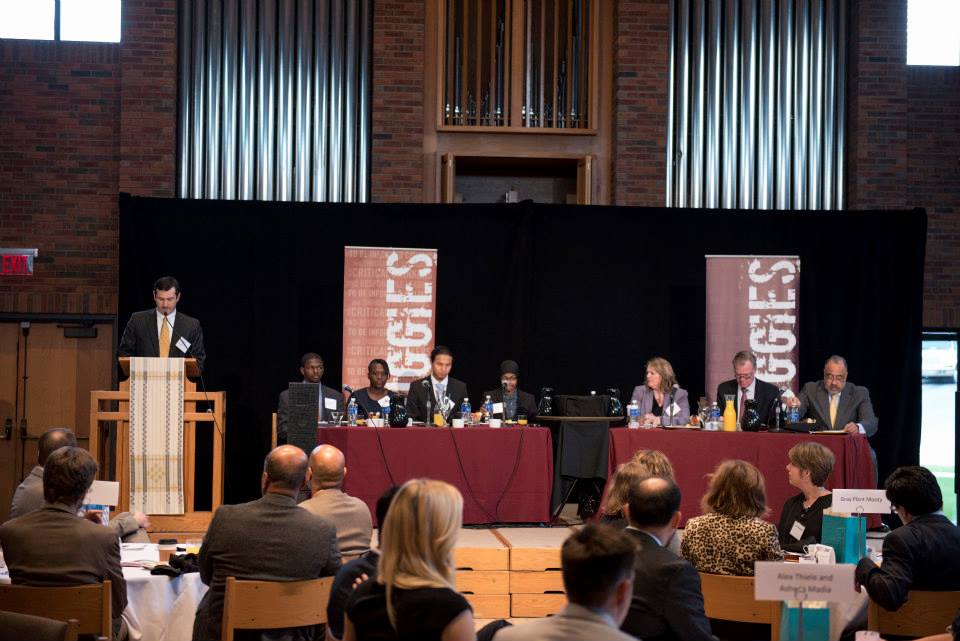 On Wednesday May 13th, Minnesota Urban Debate League (MNUDL) held its third annual Mayor's Debate Challenge. This year, Christopher Oquist (Roosevelt High School) and Ash Farah (South High School) represented Minneapolis Public Schools and debated against Angela Arikyu (Como Park Sr. High) and Dwight Smith (Washington Technology Magnet) who represented Saint Paul Public Schools.
The four debated on the topic of containing or eliminating the spread of invasive species in Minnesota lakes and waterways. Each presented an informative and sometimes humorous case. Although both teams presented thorough research and strong arguments persuading the affirmative and the negative, two out of three judges voted the negative the winner. (Mayor Coleman very diplomatically declared a tie.)
Don Lewis, of Nilan Lewis Johnson, shared his thoughts on the individual strengths and personalities of each debater.  Lewis shared, "Ash, you were the most quiet of all the debaters, but by using thoughtful pauses, you were the easiest to listen to. The pauses allowed the listener to follow your arguments without straining."
These bright students were an inspiration to the 150 people who attended the annual event.  As active citizens who advocate for themselves and their communities, we are confident these young people will lead us well into the future.
THANK YOU to the following businesses and individuals for sponsoring the 2015 Mayor's Challenge:
Changemaker Sponsors:  UnitedHealth Group, Gustafson Glueck PLLC, Nicols Kaster, Dorsey & Whitney LLP, and Microsoft.
Table Sponsors: Kristin Cronin-Cole, George Dow, Jerry & Sandy Eyler, Sarah Fossen, Fasail Hadi & Veena Iyer, Nick Khatri & Family, Aaron Klemz, Meg Luger-Nikolai & Pete Nikolai, Ashwin Madia, Joseph Musilek, Mark Raderstorf, Heather Riddle, Linnea Solom, Alex Thiele, Deluxe Corporation, Lockridge Grindal Nauen PLLP, Fagre Baker Daniels LLP, Gray Plant Mooty, Greene Espel PLLP, Merchant & Gould, Nilan Johnson Lewis PA, University of Minnesota Communications Dept., and Zimmerman Reed Attorneys.
We'd also like to the thank the following corporations and foundations for supporting MNUDL's operations and programs: Carolyn Foundation, The Donaldson Foundation, Social Venture Partners Minnesota, Dorsey & Whitney Foundation, Arthur N. Rupe Foundation, H.B. Fuller Company, Women's Foundation of Minnesota, Carl and Eloise Pohlad Family Foundation, and The Saint Paul Foundation.