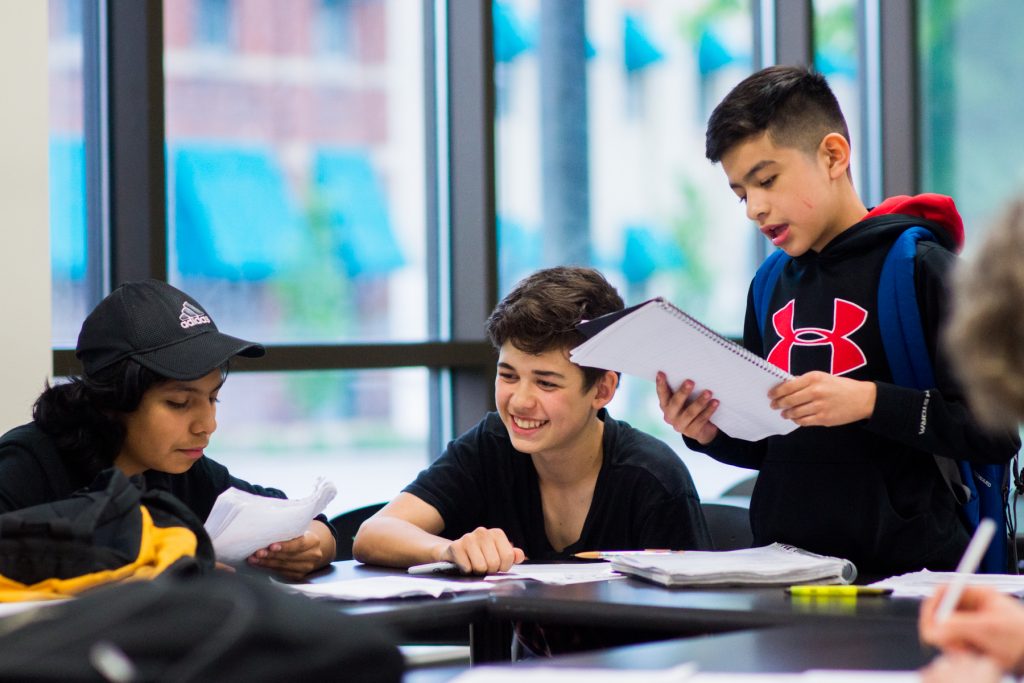 The Minnesota Urban Debate League (MNUDL), a program of Augsburg University, will enter the 2018-19 school year with a full head of steam, thanks to funding and partnership support from three Twin Cities grantmakers. Executive Director, Amy Cram Helwich, is excited to announce gifts from the Women's Foundation of Minnesota, the Saint Paul Foundation, and the Otto Bremer Foundation.
With a $25,000 grant from the Women's Foundation of Minnesota, MNUDL will launch a new program centered on building financial literacy skills. Studies show that young women are most at risk for financial illiteracy. Cram Helwich and MNUDL are grateful that the Women's Foundation of Minnesota is prioritizing this issue. Using the format of academic debate, young women will learn financial literacy concepts and then debate important financial literacy issues. Making sense of finance can be daunting, but the debate process breaks down abstract concepts and makes them relevant. Funding will also provide the opportunity for a women and gender-nonconforming student cohort at The Advocacy Unit, an advocacy skill training summer camp which takes place on the campus of Augsburg.
In May, the St. Paul Foundation approved a grant of $40,000 grant to help MNUDL reach even more students in St. Paul Public Schools. MNUDL will add four middle school programs over the next two years, including Ramsey Middle School, Parkway Montessori & Community Middle School, Farnsworth Aerospace, and Hazel Park Preparatory Academy. Funds will also make it possible to expand culturally-specific debate programs for Spanish-speaking and Somali students.
A $40,000 grant from the Otto Bremer Foundation, received in March, will provide general operating support, helping MNUDL expand a variety of priorities. MNUDL plans to increase summer camp opportunities for middle and high school students. Cram Helwich also hopes to grow the program's support staff. "Our wide range of programming requires many volunteers for support," said Cram Helwich, herself a former debater, "so we are excited to also apply funds to hiring a volunteer coordinator for Fall 2018 with this recent funding."
Thanks in large part to the philanthropic grants and donations, MNUDL was able to deliver high-quality debate programming at 14 high schools and 24 middle schools during the 2017-18 academic year. A total of 825 students (576 in Minneapolis, 249 in Saint Paul) participated across our middle school, high school, Spanish, Somali, and summer camp programs. MNUDL staff also trained and provided ongoing support for 35 high school coaches, 29 middle school coaches, 15 Spanish language coaches, and 5 Somali coaches.
To learn more, please visit the Minnesota Urban Debate League website.