Master of Arts in Leadership
The Augsburg Master of Arts in Leadership (MAL) is a cross-disciplinary program designed to help individuals transform into conscientious, self-aware leaders capable of positively influencing others and shaping organizational progress. Our hybrid model curriculum emphasizes a personalized course selection, helping students realize their career goals and unique interests. Students gain critical insight into today's leadership challenges through community-centered collaboration with peers of other backgrounds, identities, and experiences.
Students enter the MAL program for many of the same reasons adult students enter other graduate programs — enhancement of current job or career skills, improved opportunities for promotion, change of careers, or personal growth. What students experience in the program is often much less tangible — increased self-confidence, greater willingness to take risks and the ability to communicate more easily in the workplace.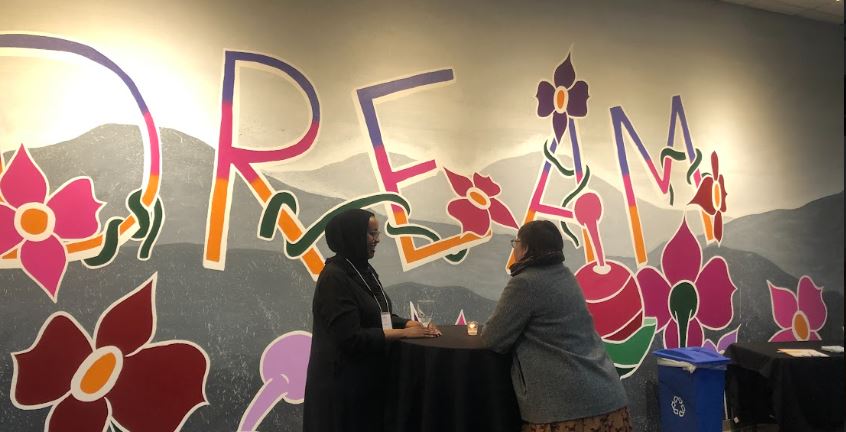 The MAL program promotes leadership as a process which:
1) inspires cooperation among people who must compete for limited resources,
2) promotes productivity within and beyond the organization, and
3) works toward progress for the individual and the organization.
To accomplish this, individuals aspiring to positions of leadership must possess three key attributes: a sense of vision, the ability to persuade, and the ability to direct action. Underlying these attributes is a broad range of abilities and awareness, outlined in the Augsburg Leadership Development Model, that serve as specific outcomes for the MAL Program. Augsburg's model of leadership development is designed to assess, promote, enhance and refine these capabilities within the individual.
History
During a period of time when other higher education institutions offered programs that trained students to become managers, Augsburg saw the need for equity-minded leaders. From this observation, we developed a distinctive Master of Arts in Leadership degree and the leadership development model that drives the program.  The program's hundreds of graduates can attest to the transformational difference it's made in their careers, lives, and communities. Augsburg's Master of Arts in Leadership program includes various disciplines within liberal arts that — like Augsburg's undergrad programs — builds skills in communication, problem-solving, and critical thinking, as well as increasing students' self-confidence and ability to take informed risks.