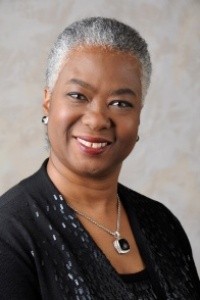 Here's what some of our Political Science and International Relations majors have done after they graduated from Augsburg:
Stephen Erickson ('68) Co-owner (with wife and Augsburg alum Marilyn McKnight) of Erickson Mediation Institute
John-Mark Stensvaag ('69) Charlotte and Frederick Hubbell Professor of Environmental and Natural Resources Law, University of Iowa College of Law
Chuck Maland ('71) J. Douglas Bruce Professor of English, University of Tennessee Knoxville
David Hoversten ('73) Attorney, Hoversten, Johnson, Beckmann & Hovey, LLP; City Attorney, City of Austin, MN
Pamela Alexander ('74) Judge, Minnesota Fourth District (Hennepin County)
Ted Grindal ('76) Partner, Lockridge Grindal Nauen
Roz Nordaune ('77) Founding Partner, Nordaune & Friesen, PLLC
Bev Benson ('81) Judge, Minnesota Fourth District (Hennepin County)
Harald Nybolet ('83) Counsellor for Education, Mission of Norway to the EU
Paul Renstad ('87) Common Cause
Todd Steenson ('89) Assistant General Counsel, Exelon Corporation
Gretchen (Sandbo) Dahlberg ('90), Associate General Counsel, Merrill Corporation
Corey Davison ('91) Government Relations, Tenet Healthcare
Heather Johnston ('92) City Manager, City of Burnsville (MN)
Misti (Allen) Binsfeld ('93) managing partner, Binsfeld & Engebretson, P.A. (immigration law)
Tami (Ericson) Diehm ('93) Real estate and campaign finance attorney, Winthrop & Weinstine, P.A.
Lori (Langager) Higgins ('94) President, MetroNorth Chamber of Commerce
Sue (Horning) Arntz ('94) City Administrator, City of Waconia
Robyn Hiestand ('98) Director of Higher Education Policy, The Education Trust (Washington, D.C.)
Dwayne Lowman ('00) Allina Health, Bloomington City Councilmember
Mike Sable ('00) Director of Facility Services, City of Minneapolis
Conor Tobin ('01) Owner, Tobin Law Office
Victor Stanilevskiy ('02) Program Manager at Russian Children Palliative Care Foundation
Kerri Sjoblom ('03) Management Analyst, Race, Ethnicity, and Social Inclusion Unit, WHA, U.S. Department of State, at Ian, Evan, & Alexander Corp. (IEA).
Mike Howard ('05) Communications Director for Minnesota DFL House Caucus, Richfield City Councilmember
Paul Cumings ('06) Legislative staff, Minnesota House of Representatives
Evan Almaroth ('06) Operations Analyst at Disciplined Growth Investors
Joelle Bickel ('07) Management and Budget Analyst, U.S. Department of State
Edward (Jay) Matchett ('08) Director of Our Neighbor's Place (River Falls, WI)
Anna Finstrom ('11) Family Law Clerk at Robert L. Weiner Law Offices
Ben Krause-Gagne ('11) Development Office, Augsburg University
Katie Edelen ('11) Graduate study at Oxford in the field of Sustainable Development
Shakur Ali ('12) Youth Engagement Coordinator at Minnesota Alliance with Youth