Faculty and Trip Leaders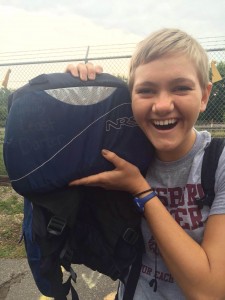 Hannah Arvold was a student on the 2015 River Semester, and after graduating from Augsburg has worked for Wilderness Inquiry and with the Green Corps with the Minneapolis School District.  She joins the 2019 expedition as a van driver and support person from St. Louis to Baton Rouge.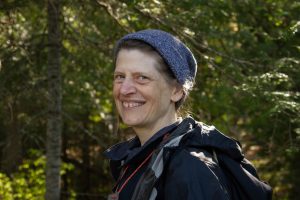 Heather Ferguson, the Wilderness Inquiry Trip Lead for the Headwaters section of the trip, started tent camping at age 4, took her first Boundary Waters trip at age 22, and has been leading intergenerational outdoor adventures ever since, including 500 miles of Canada's Yukon River; and two years living and hiking in Costa Rica with her family.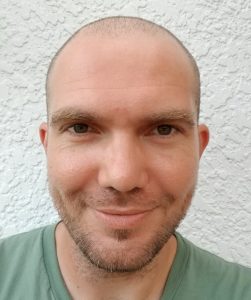 Andrew Gustin spent the summer leading kayaking trips in the Apostle Islands for Wilderness Inquiry and brings a wealth of camping and outdoors experience to the Anthropocene River Journey. Andrew holds a Master's degree in Geology from Indiana University with a focus on geomorphology and hydrology. His thesis examined the spatial distribution and temporal signature of rock glaciers in the mountains of Montana. His interest in spatial data and GIS inspired him to start a cartography business (GeoPOI) creating point-of-interest mobile apps and interactive digital maps. Andrew is excited to examine the Mississippi River through an Anthropocene lens while helping the team to safely navigate the muddy, winding waters!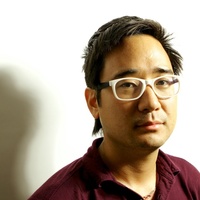 John Kim is a professor of Media and Cultural Studies at Macalester College in St. Paul, Minnesota. A theorist and practitioner of new media, he has published widely, including a book (Rupture of the Virtual in 2016), journal articles, and other print publications. John has also exhibited interactive art, sculpture, video games, and software in galleries and festivals around the world, including MassMOCA, DiaCenter for the Arts, ISEA, the Walker Art Center, and Northern Spark. With his art design group, Futures North, John has created work at the intersection of environmental representation and data spatialization. Futures North recently created a public art sculpture about the anthropogenic history of the Upper Mississippi River for downtown St. Paul, Minnesota.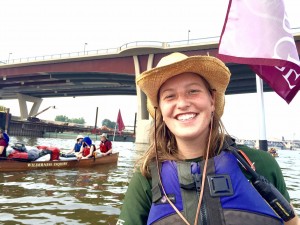 Emily Knudson (Field Instructor) was a student on an early version of the River Semester in 2014 and returned as staff for the first River Semester in 2015. She graduated from Augsburg with a triple major in Environmental Studies, Spanish, and English Literature before going on to receive Masters degrees in English Literature and Linguistics from the University of Granada in Spain and a dual degree in Women and Gender Studies and Modern, Post-colonial, and Comparative Literature at the University of Bologna.  Her thesis researched examined the gender dynamics in the informal settlements in the hillside caves around Granada (where she lived for a time).  In January 2020, she will start a Fulbright Fellowship in Brazil.  She is interested in the Anthropocene in relation to colonialism, connections between indigenous land and river dispossession in Latin America and in Minnesota (and the multinational companies involved in both places), and the intersections of environmental destruction, colonialism, capitalism, and othered bodies.  She is also interested in connecting ethnography work and literary/art journal submissions and looks forward to working with students on developing their own voices and sense of agency in relation to these issues.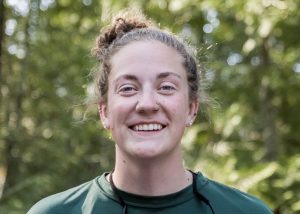 Nicole Sommers (Trip lead from Twin Cities to Gulf of Mexico) is a Minnesota native who moved back to her home state within the last year. She studied Architecture at Iowa State and moved out west to Montana after graduating. In Montana she had multiple outdoor jobs working on trails, chainsawing, wilderness firefighting, and working construction. She loves the minimalistic lifestyle and challenges of backpacking and living in the outdoors and would like to one day combine her degree and passions for the outdoors into her designs. Nicole is excited to be working with WI and being outside on trips meeting new people with similar passions or sparking that interest into others.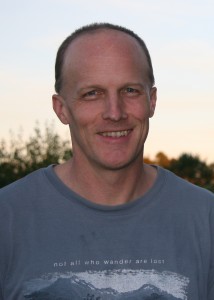 Joe Underhill is Associate Professor of Political Science and Program Director of the River Semester, Environmental Studies Program, and Human Rights Forum at Augsburg University.  He has been teaching and engaged in environmental politics for the last 30 years, from the Hudson River to San Francisco Bay and now on the Mississippi River.   Ever since arriving in Minneapolis in 1998 he has been working on bringing students out on the river, leading to the first offering of the River Semester in Fall 2015 and again in 2018.  In addition to these river expeditions, Prof. Underhill has led study away trips to Costa Rica, Nicaragua, New Zealand, Tanzania, and Egypt, and regularly takes students to New York City as part of the Model UN program.  His goal is to increase our understanding of the causes and dynamics of current social and environmental problems and help with efforts to decrease our impact on the environment, increase social justice, and move towards a more sustainable economy.  These are big goals, but ones we can, and must, be working on in whatever ways we can. He sees the River Semester as a model for how we can teach and educate college students in the 21st Century–experiential, interdisciplinary, applied, challenging, problem-based, and also a lot of fun.
Cornelia (Neli) Wagner is the HKW's Anthropocene River Journey trip coordinator and has been invaluable in pulling together the many pieces of this year's complicated expedition.
Students
The fall 2019 expedition will consist of a mix of students, some based primarily in the Twin Cities, and others traveling the length of the Mississippi.  All participants will be exploring what it means to live in the Anthropocene, and how we can we working together to build more just and sustainable communities.  They are a mix from high school to graduate students, each bringing their own interests and questions to the journey.  Some are traveling the whole way ("source to sea"), while others are paddling on particular portions of the river.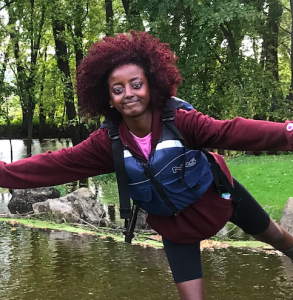 Aisha Abdi is a first-year student at Augsburg who traveled on the river from Sept. 22-25.  She is full of energy, does not like eating vegetables, and is full of ideas.  She is working on joining the Army Reserve, and hopes to join the next River Semester expedition in 2021.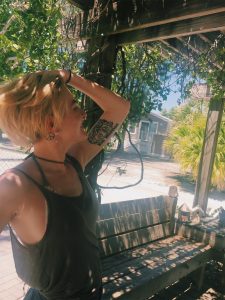 Zoe Barany (Sept. 22-25) is a first year student at Augsburg University focusing in on Environmental Studies and Sustainability. She grew up in Milwaukee, Wisconsin where she found an interest in student action and recycling initiatives. Kickstarting a new recycling program, changing conversation around environmental action, speaking at business conferences,  and working at a local nonprofit is how Zoe spent most of her junior/senior year of high school. As of now, Zoe is working as an Environmental Stewardship Coordinator on campus and hopes to learn, grow, and flow with the river and build a sense of community around campus to continue to work, change, and improve sustainability efforts. When not on campus, Zoe is one of the hipsters drinking an oat milk latte at a local cafe, the fool pushing on a pull door or confusing Minnesotans by asking "where's the bubbler?"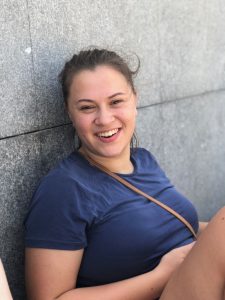 Audrey Buturian Larson (through paddler) grew up on a farm with her family and three other families in rural Minnesota, along the wild Rum River. As part of the Anthropocene River journey, she is interested in creating music, food, and interacting with the natural world encountered along the way. She is a sophomore at Augsburg and pursuing environmental studies with an interest in the intersections of ecology and industrial engineering. She is looking forward to paddling the river, making important relationships, and learning more about herself.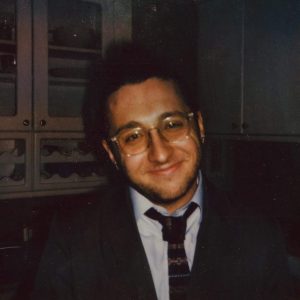 Stuart Deets
(Aug. 27 – Sept. 2) is an art historian that believes that art, at its best, gives us a way of negotiating our life in common. He graduated from the University of Wisconsin-Madison with degrees in Art History, History, and English in 2018, and is currently a Ph.D. student in Art History at the University of Minnesota-Twin Cities.  His general area of research is into the intersection of art history and climate change, which means he likes to ask questions like—"What are the aesthetics of a dam? What is aesthetics, to a fish?"  Right now, he's working on a project involving histories of the Mississippi River in Minneapolis, specifically examining the depictions of the river in Pillsbury Mill advertising posters.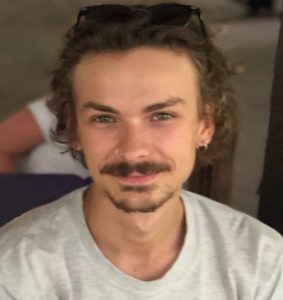 Steven Diehl (through paddler) is a junior at Augsburg University, studying psychology, philosophy, and environmental studies. He previously studied Philosophy at MCTC with specific interests in applied ethics, feminist philosophy and ecopsychology. He has extensive background working in professional kitchens and this connection with food has led him to work with farmers, foragers, and artisans around the country. Focusing on food sustainability led him to study permaculture design in California and Tennessee. His studies on the Mississippi will interrogate the epistemologies of the river and the cultures and imaginaries in the riparian communities. These will include contemporary and historical views on societal and cultural relations to the river and how the health and settlement patterns on the river relate to these views. These epistemologies are crucial to understanding our complex relationship we have with the river and the landscapes and people surrounding it. He is excited and open to learn the various perspectives and views of his colleagues and peers that will be on the river with us and who we will encounter along the way.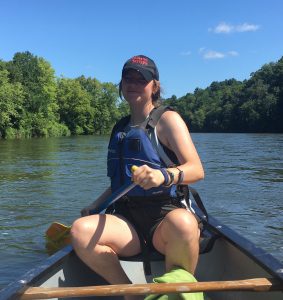 Nell Gehrke (through paddler) grew up running over the tops of hay bales and skipping rocks across rivers in southern Minnesota.  She carried the love she had for her childhood pastimes into her undergraduate education.  Nell is pursuing a major in Environmental Studies from Augsburg University in Minneapolis, Minnesota.  She was a student on the Fall 2018 River Semester journey (infamous for the bad weather experienced on that trip), during which she explored the topic of decolonization of food systems and the relationship of food systems and urban settlement along the river.  While paddling the river as part of the Anthropocene River Journey, she hopes to study the public's perception and connection to the Mississippi, particularly the sense of connection or disconnection.  In the summer of 2019 she participated in an intensive field research of public perceptions of sources and extent of water pollution in the Red Cedar River watershed.  After finishing her undergraduate studies, Nell hopes to continue on to graduate school in environmental studies or public policy.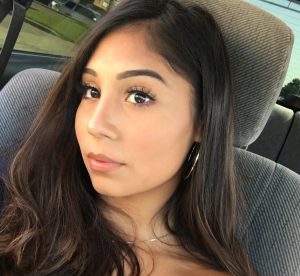 Gabby Huerta Herrera (Sept. 22-25) was born and raised in Minneapolis Minnesota. She writes "l spend most of my time with family and my dog, Junior. Something that I find calming is sitting on my porch and looking at the sunset. My plan is to become an Environmental major but I might change it to Political science or do a double major. I also like to explore new ideas and research about things that interest me like climate change. It has been a problem for years now and I know that it's caused by pollution. Pollution has caused Carbon dioxide to increase and has even lead to the ocean to absorb more CO2 then needed; causing death of some aquatic life and coral reef. In this course I'm hoping to learn more about climate change and see the options we have to fix it."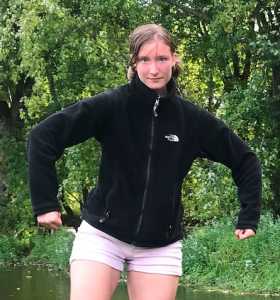 Maya Marchel-Hoff (Sept. 22-25) was born in Oshkosh Wisconsin and  moved to Duluth when she was three. She writes, "I danced for thirteen years. I enjoy spending time with my family and friends, reading, hiking, swimming in Lake Superior and running. I also enjoy playing violin, ukulele, and piano."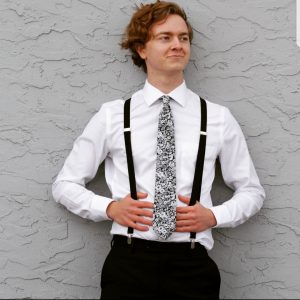 Elias Wirz (Sept. 22-25) is originally from Saint Cloud, Minnesota but lived in Duluth for the past two years. He has five siblings, two older brothers, one older sister, a younger half brother and a younger step-sister. He is majoring in International Business with a minor in Environmental Studies. He took a class his senior to try and further his interests in the environment and it did just that. Through this class and his other work in high school he led a group whose purpose was to combat microplastics as well as inform the student body about them, led a recycling campaign within the school, and led the fight to start composting at his school. The class opened his eyes to some of the ins and outs of this subject. Through this course he hopes to broaden his horizons on the world of environmentalism. 
anthropocene River Fellow travelers and Guests
In 2019, the River Semester is being organized in partnership with the Haus der Kulturen der Welt (HKW) and the Max Planck Institute for the History of Science.  With generous support of the German Foreign Ministry, as part of the 2019 Deutschlandjahr or "Year of German-American Friendship" a large team of distinguished scholars and artists will be traveling on the river, culminating in the Anthropocene River Campus hosted at Tulane's Center for the Gulf South in November.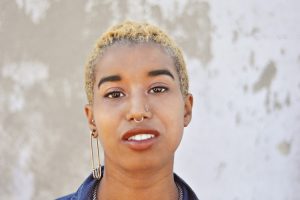 Imani Jacqueline Brown is a New Orleans native, artist, activist, and researcher who works to expose the layers of oppression, injustice, resistance, and refusal that make up the aggregate of our society's foundation stones. Imani believes that art can drive policy and orients her practice toward the ever-elusive flicker of justice on the horizon, knowing that our world cannot find balance until social, ecological, and economic reparations are won.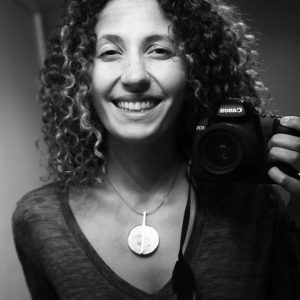 Isabelle Carbonell is a Belgian-Uruguayan-American award-winning documentary filmmaker and a PhD Candidate in Film and Digital Media at the University of California, Santa Cruz.  Her work lies at the intersection of expanded documentary, environmental anthropology, and the Anthropocene, while striving to develop new visual and sonic approaches and methods to rethink documentary filmmaking.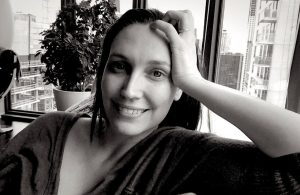 Andrea Carlson (Ojibwe, b. 1979) is a visual artist currently living in Chicago, Illinois. Through painting and drawing, Carlson cites entangled cultural narratives and institutional authority relating to objects based on the merit of possession and display. Current research activities include Indigenous Futurism and assimilation metaphors in film. Her work has been acquired by institutions such as the British Museum, the Minneapolis Institute of Art, and the National Gallery of Canada. Carlson was a 2008 McKnight Fellow and a 2017 Joan Mitchell Foundation Painters and Sculptors grant recipient.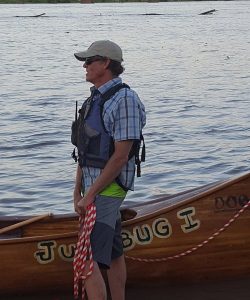 "Big Muddy" Mike Clark is the founder Big Muddy Adventures.  He is one of the most accomplished canoeists and guides in America, logging in close to 20,000 miles of big river paddling experience.  In 2001, Mike completed his first of many long paddling expeditions, a source to sea descent of the Mississippi River.  He founded BMA the following year as an adventure learning company, and with the help of his great friend John Ruskey of Quapaw Canoe Company. Today, Mike is the Senior Guide at BMA.  He leads many of BMA's multi day trips and kids trips.  And he wears the apron on some of BMA's Full Moon "Home Cooking" trips.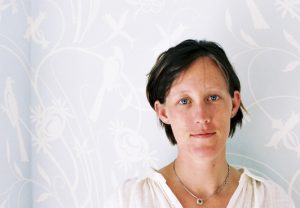 Sally Donovan is studying long-term changes in soil chemistry and morphology at sites of historic charcoal production, called relic charcoal hearths (RCHs), in Brandenburg, Germany. For centuries, colliers have clear-cut forests around the world to produce charcoal fuel for smelting iron. Charcoal production, which involves slowly burning wood, has introduced lasting anthropogenic disturbances (e.g., soil fertility decline and decreased plant growth) to forest ecosystems worldwide. However, the extent of these disturbances is not well understood, particularly the effects of historic charcoal production on surrounding soils. Building on my senior comps, which examined RCH soil geochemistry in Connecticut, I will study soil hydraulic properties at RCHs in Connecticut and Brandenburg, joining researchers from the U.S. and Germany. I hope my research will contribute to a more connected, global understanding of RCH-affected forests and, more broadly, reveal a story about the lasting impacts of human landscape modification.
Michelle J. Garvey is a teaching specialist in Gender, Women, & Studies and Sustainability Studies at the University of Minnesota. An interdisciplinary scholar, Dr. Garvey educates on diverse topics like feminist science studies, environmental studies, eco-social justice movements, art theory, popular culture, public discourse, and feminist theory. She specializes in environmental justice (EJ) theory, history, and activism. Addressing its diverse and interconnected fields—climate justice, food justice, and reproductive justice among them—Dr. Garvey educates through community-engaged projects that channel student scholarship into the EJ movement. She has collaborated with several EJ partners, including the Minnesota Pollution Control Agency, The Women's Environmental Institute, Tamales y Bicicletas, Project Sweetie Pie, Mashkiikii Gitigan Urban Farm, and MN State Congresspeople. Garvey also mentors the UMN student group Voices for Environmental Justice, and collaborates across UMN Institutes and colleges to promote EJ research, pedagogy, and community partnerships. /// The overriding concern propelling Dr. Garvey's research is what types of natures should be created and sustained in response to climate change. Using material feminist theory, environmental justice scholarship, and cutting-edge research on novel ecosystems in the Anthropocene, her work investigates the drawbacks and potentialities of ecological restoration. Ultimately, she argues for a justice-oriented approach to repairing and refashioning landscapes so that they may effectively confront the biosocial causes of injustice and environmental degradation.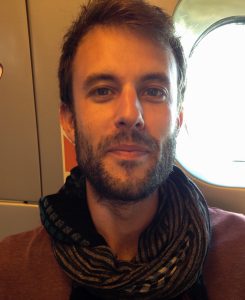 Ian Gray is pursuing a PhD in sociology at the University of California Los Angeles. His research focuses broadly on how environmental problems become economic problems. In particular, he is interested in how scientific knowledge about environmental change is apprehended, repurposed, and made "actionable" by commercial and economic actors. In his dissertation, he is looking at how efforts to calculate the physical impacts and costs of climate change are reconfiguring institutional relations in various administrative and economic sectors such as catastrophe insurance, public water management, and agricultural development. His analysis relies on blending approaches from STS, economic sociology, and organizational studies. From 2012–2015, Gray held the position of Research Fellow at the médialab of Sciences Po (Paris), where he managed a National Research Agency-funded project on the international politics of climate change adaptation. He holds a Masters in City Planning from the Department of Urban Studies and Planning at the Massachusetts Institute of Technology, and graduated from Brown University with a BA in modern European intellectual history.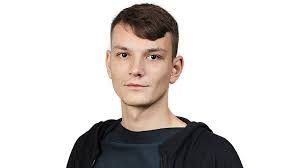 Fritz Habekuß studied science journalism in Dortmund with a focus on life sciences and medicine. At ZEIT since 2013, he works as an editor and reporter in the knowledge department, writes about elephants in Ivory Coast, about smells in New York, and bananas in Oman. Originally from Prignitz, Brandenburg, his journalistic beginnings were at the "Märkische Allgemeine," writing for "Spiegel Online," the "Süddeutsche Zeitung", the "Tagesspiegel" and the ZEIT. He trained at the TU Dortmund and ZEIT for print, online and radio.  His journalism explores the question of  what kind of relationship we have with nature. This includes a lot: how much value do we attribute to individual species? How we deal with environmental destruction? What we do when predators invade our cities? How can a certain picture of nature change our society?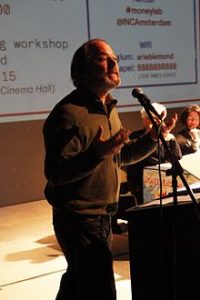 Brian Holmes, pushing 60, is an essayist, autonomous researcher and multimedia cartographer. He has a PhD in Romance languages and literatures but strayed into other subjects long ago, and always prefers to work somewhere out in the field. Over the last twenty years his essays on art, social movements and political economy have been distributed, translated and read around the world. Now back in the US after two decades in Europe, Brian is a member of the groups Deep Time Chicago and Compass, as well as a collaborator of Casa Río in Argentina. For his current work dealing with political ecology, see ecotopia.today.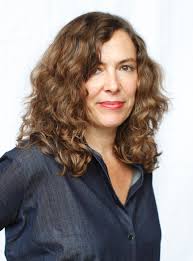 Katrin Klingan is a literary scholar, curator, and producer of art and cultural projects. From 2003 to 2010 she was the artistic director of relations, an international art and cultural program initiated by the German Federal Cultural Foundation, where she curated and produced projects in the fields of the visual arts, theatre, documentary film, television, contemporary history, architecture, and radio. Katrin Klingan was previously programming dramaturge at Wiener Festwochen. As head of the Department of Literature and Humanities at Haus der Kulturen der Welt since 2011, she was curator for the Anthropocene Project (2013-14), the four-year-program 100 Years of Now and the current program The New Alphabet. Her recent projects at HKW include Dangerous Conjunctures: Resituating Balibar/Wallerstein's "Race, Nation, Class" (2018) and the research endeavor The Technosphere Project 2015-19. Together with Christoph Rosol, Research Fellow at the Max Planck Institute for the History of Science, she is heading the Anthropocene Curriculum since 2013 with its current project Mississippi. An Anthropocene River (2018-19).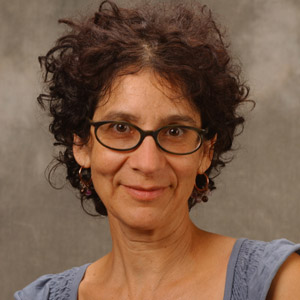 Sarah Lewison teaches at the College for Mass Communication and Media Arts, Southern Illinois University, Carbondale. She is an artist and writer whose work invokes political-ecological relationships as rendered through law, history and materiality, by using play, dialogue, media and public events. Her essays on media, radical history, & sustainability have been published in Global Activism; Art and Conflict in the 21st Century, the Journal of Aesthetics and Protest; An Atlas of Radical Cartography; Failure!, Third Person (MIT), and elsewhere.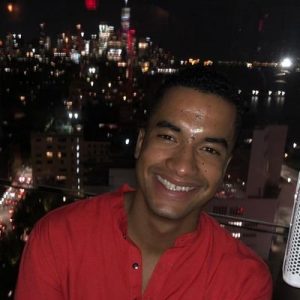 Jason Ludwig is a PhD student in the Department of Science & Technology Studies at Cornell University. His work explores racial capitalism, environmental injustices, and disasters in the United States. In the Mississippi. An Anthropocene River project, he has been part of the River School team, which has organized Anthropocene Field Campuses in St. Louis and New Orleans.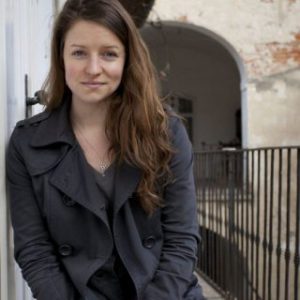 Sadie Luetmer is a videographer and documentarian, currently working with Al Jazeera, covering stories related to environmental issues and the pipelines in Minnesota.
Tahani Nadim is a sociologist of science and junior professor for socio-cultural anthropology in the Institute for European Ethnology at the Humboldt-Universität zu Berlin in a joint appointment with the Museum für Naturkunde Berlin. She is a member of the Centre for Anthropological Research on Museums and Heritage (CARMAH). Her research focuses on the "datafication" of nature and its consequences. She heads the department "Humanities of Nature" at the Museum für Naturkunde Berlin.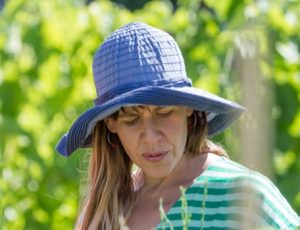 Lynn Peemoeller is a food systems planner who blends expertise in the natural sciences, urban planning, policy, agriculture, food, activism and the arts. She works on national and international projects through Food Systems Planning, LEEPworks (LLC) and is a Lecturer at Washington University. She engages the power of food to bring people together and as an agent for social change.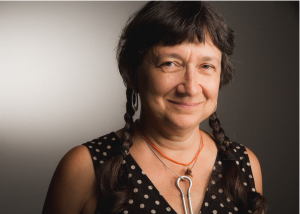 Claire Pentecost is an artist and writer who researches the living matters of the unified multi-dimensional being that has grown out of the surface of our planet. Her work is driven by research but inspired by questions of form. She advocates for the role of the amateur in the production and interpretation of knowledge, while a longstanding interest in nature and artificiality predicates her recent responses to anthropogenic climate change. Past projects focused on industrial agriculture in a global, corporate food system, as well as agroecological methods of growing. Pentecost has exhibited work nationally and internationally at dOCUMENTA (13), Kassel, Germany; 13th Istanbul Biennial; White Chapel, London; Castello di Rivoli Museo d'Arte Contemporanea, Turin, Italy, 3rd Mongolian Land Art Biennial; Higher Pictures, New York; Corcoran Museum, Washington, DC; Milwaukee Art Museum; Whitney Museum, Stamford, CT; Transmediale 05, Berlin; and American Fine Arts, New York. She is a professor in the department of photography at the School of the Art Institute of Chicago, and holds degrees from Smith College and the Pratt Institute.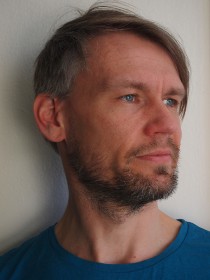 Christoph Rosol is research associate at the Haus der Kulturen der Welt and research scholar at the Max Planck Institute for the History of Science, Berlin. Working as an intermediary between the two institutions his main activity is in conceptualizing and co-curating the different streams of activities within The Anthropocene Project (2013-14), the project Technosphere (2015-18), and the Anthropocene Curriculum (2013-).  Christoph's background is in media studies and the history of science and technology. Previously, he was a doctoral fellow at the graduate school "History of Media—Media of History" at Bauhaus University, Weimar, after finishing his MA in cultural studies at Humboldt University Berlin and the University of Toronto. His research is concerned with the epistemic foundations and technical means by which atmospheric and climate sciences have become an archetypal computational science, and how data, models, and computer experiments (simulations) are forming an intricate nexus in shaping geoscientific knowledge. His PhD thesis revisits the history of fluid dynamics, early computing, and climate sciences under the guise of Michel Serres' philosophy of history. Specifically, he is interested in the application of climate models to reconstruct the drivers of rapid paleoclimate events that are comparable to current climatic change.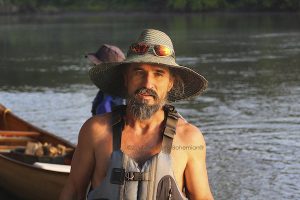 John Ruskey has been paddling the Mississippi River since 1982 and is the most knowledgeable guide on its Lower reaches, with extensive canoeing & kayaking experience on the Arkansas, the Yazoo, the St. Francis, the White, the Big Sunflower and the Big Black Rivers. In 1998 he founded the first wilderness outfitting business on the entire Lower Mississippi River, Quapaw Canoe Company. John has guided National Geographic Adventure, Outside Magazine, the BBC, Irish Public Television, the Food Network, ESPN Outdoors.com and other media in various river adventures & expeditions on the Mississippi, as well as prominent authors John Barry (Rising Tide) and Tony Horwitz (Blues Latitudes, A Voyage Long & Strange). John builds voyageur style stripper canoes for use on the wild waters of the Lower Mississippi River, and is one of the most experienced builders of dugout canoes in the country. 2002-2006 John oversaw the construction of 3 dugout canoes for the Lewis & Clark Bicentennial Re-enactment, and helped the twenty-first century Corps of Discovery paddle those canoes up and down the Missouri, the Yellowstone, the Clearwater, the Snake, the Columbia, and other rivers of America.In 2007 Chinook elder & master canoe builder George Lagergren (94y/o) asked John to renovate 2 of his traditional Chinook dugouts which are now ceremonially housed in tribal headquarters, Wilapa Bay Washington. John is a musician, painter and writer.  He was the fist curator of the Delta Blues Museum (1992-98) and is co-founder of the Delta Blues Education Fund. In 1998 he established Quapaw Canoe Company to provide guided canoe & kayak expeditions on the Lower Mississippi River & its muddy tributaries. Simultaneously he founded the Mighty Quapaws Apprenticeship Program for the youth of the Mississippi Delta, most of whom come from severely distressed neighborhoods. Please visit www.island63.com for more information about the Mighty Quapaws and Quapaw Canoe Company.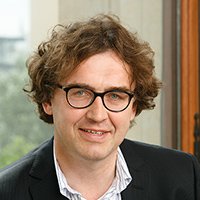 Bernd M. Scherer is Director of Haus der Kulturen der Welt since 2006. He holds a Ph.D. in Philosophy from the Universität des Saarlandes, Saarbrücken. Philosopher and author of several publications focusing on aesthetics and international cultural exchange, Scherer came to the HKW from the Goethe-Institut. From 1989-1994, he was Director of the Goethe-Institute Karachi and Lahore, and from 1999-2000 he directed the Goethe-Institut Mexico City, subsequently acting as Director of the Arts Department at the Goethe-Institut main office in Munich from 2004-2005. Since January 2011, he teaches as Honorary Professor at the Institute for European Ethnology, Humboldt-Universität zu Berlin. He curated and directed major art and cultural projects such as "Das weiße Meer", "Rethinking Europe", and "Über-Lebenkunst".
Emily Sekine holds a PhD in Anthropology from The New School for Social Research. Her work explores human-nature relationships, with a focus on seismic and volcanic processes. Currently, she is developing a book based on her fieldwork, titled The Unsteady Earth: Geological Kinships in Japan. Her research has been supported by the National Science Foundation, the Japan Society for the Promotion of Science, and the Wenner-Gren Foundation. She also works as a developmental editor, specializing in the qualitative social sciences and the humanities.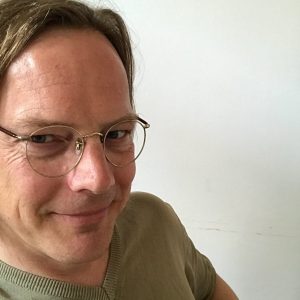 Jorg Sieweke is a landscape architect, urban planner, and professor at the School of Architecture at the University of Virginia. He is director of ParadoXcity, a design-research initiative, comparing patterns of modernization of delta cities like Venice, New Orleans, Baltimore, and Hamburg. It deals with the question how urban form and urban metabolism can be organized and sustained relative to the accelerated changes of swampy and shifting ground.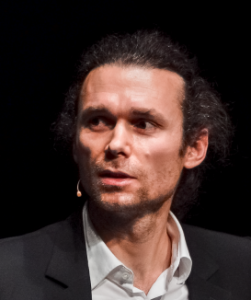 Benjamin Steininger is a cultural and media theorist, historian of science and technology, and curator, based in Berlin and Vienna. He is a postdoc at the Cluster of Excellence "Unifying Systems in Catalysis" at TU Berlin and at Max Planck Institute for the History of Science in Berlin. Together with Alexander Klose he is curating the exhibition "Oil. Beauty and Horror in the Petrol age" at Kunstmuseum Wolfsburg (opening 2021). His main research projects deal with industrial catalysis as a model case for the human-earth-interaction in the Anthropocene and with the theory and critique of fossil reason. He was directing a digital collection and exhibition project on 100 years of the oil industry in Austria. In 2017 together with Alexander Klose he founded the research collective "Beauty of Oil". A joint book on the subject will be published in 2020.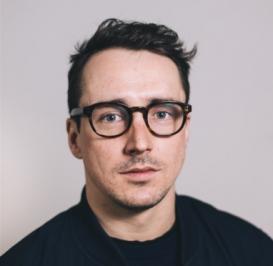 Thomas Turnbull's interests lie at the intersection of history of science and historical geography. He gained his doctorate from the School of Geography at the University of Oxford in 2017. Before joining the Max Planck Institute for the History of Science, he worked as a policy advisor for an environmental think tank and was the Institute for Electronic and Electrical Engineers (IEEE) Life Members Fellow in the History of Electrical and Computing Technology. Alongside a book on the history of saving energy, he is working on a series of papers addressing the role energy has played in the development of various human sciences, from geography to anthropology.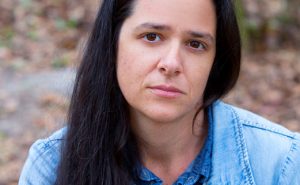 Monique Verdin is a member of south Louisiana's United Houma Nation Tribal Council and a part of the Another Gulf Is Possible Collaborative core leadership circle of brown (indigenous, latinx and desi) women, from Texas to Florida, working to envision just economies, vibrant communities and sustainable ecologies. Monique is also a member of the L'eau et La Vie (Water is Life) Bayou Bridge pipeline resistance camp council. She has intimately documented the complex interconnectedness of environment, economics, culture, climate and change in southeast Louisiana, for decades. Her indigenous Houma relatives and their life ways at the ends of the bayous, in the heart of America's Mississippi River Delta, has been the primary focus of her storytelling practice. She is the subject/co-writer/co-producer of the documentary My Louisiana Love. Her interdisciplinary work has been included in an assortment of environmentally inspired projects, including the multiplatform/performance/ecoexperience Cry You One as well as the publication Unfathomable City: A New Orleans Atlas. Monique is also the director of The Land Memory Bank & Seed Exchange. The Land Memory Bank is a series of southeast Louisiana activations sharing native seeds and local knowledge through citizen collaboration, attempting to building a community record of history and present, while seeking sustainable solutions.