Studying Society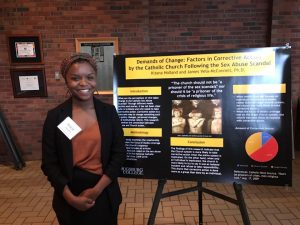 With roots in the humanistic tradition of concern for the human condition and the betterment of society, sociology takes a scientific approach to the study of society and of social interaction in groups. Our examination of social organization provides the opportunity to improve the world we have created and in which we live. The sociological perspective provides an important way to critically understand how people come to think and act as they do in a variety of social contexts.
The goal of the Department is to guide students in gaining knowledge of social processes and the social order, how it affects them in their daily lives, and how it can be applied to their lives and vocations. Sociology majors develop an understanding of the theories of society and social groups, learn to create and use scientific tools of analysis, and practice the application of sociological concepts to the solution of social problems.
The Social Laboratory
The Department urges students to use Augsburg's metropolitan and international settings as a laboratory for learning. Internships enable majors to apply the theories and research skills of sociology while they explore career alternatives. Students also may take an independent study, special topics course, or field study toward that end.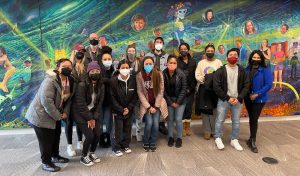 Careers
The major in sociology has equipped our alumni to understand and function more effectively in the social world as professionals, citizens, and persons, providing the necessary knowledge base and analytical, writing, and critical thinking skills. Augsburg alumni who have majored in sociology are currently employed in the non-profit sector, research positions, human resources positions in both government and private corporations, criminal justice, and as professors of sociology. Others have used their majors as preparation for advanced study in areas such as law, human services, public health, counseling, social work, urban planning, and the ministry.  Read more about careers in sociology.
Departmental Goals
Equip all majors with breadth and depth in the discipline of sociology.
Prepare interested students for graduate study in sociology and cognate fields.
Prepare students for careers and foster a sense of vocation through supportive career- related experiences, courses, and interest tracks in the major.
Support the Mission of the University through significant participation in the General Education Curriculum and reinforce the foundation of an informed life and meaningful vocation for our students.
Develop and sustain a faculty that engages in a full range of scholarly and professional activities, including an active participation in the life of the Department, the discipline, the University, our students, and the community.