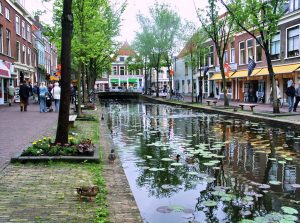 Travel to Amsterdam, The hague, Rotterdam, & delft in may 2020
Join Allyson Green and Lars Christiansen on a two-week exploration of urban environmental sustainability in Amsterdam and Delft, Netherlands in May 2020 for Living Green in Amsterdam! We begin with several course sessions in Minneapolis in early May, and then depart for the Netherlands on May 7. We return two weeks later. There is so much to see and discover! We hope you join us. This is a 6-credit program: Students choose one SOC/URB course for 4 credits: SOC/URB 111: City Life: Intro to Urban Sociology (fulfills Social Behavioral Sciences LAF), or SOC/URB 295: Living Green in Amsterdam (elective) All students also take INS 292 for 2 credits: INS 292: Topics: Environmental Sustainability through an Intercultural Lens
Get more information and apply online
TRAVEL WITH URBAN STUDIES TO REYKJAVIK, ICELAND & COPENHAGEN, DENMARK IN MAY 2018!
In a joint effort with the Sociology Department and the English Department, the Urban Studies Program is offering a great study abroad opportunity to spend late May/early June 2018 studying how city design contributes to people's happiness in the Study Abroad Experience, The Dark Side of the Happy City. Students will take 2 courses/8 credits, SOC111 City Life: Intro to Urban Studies and ENL270 Denmark and Iceland Through Film and Literature. Besides learning about Urban Design, we'll be reading Viking sagas, and Noir short stories set in different Copenhagen neighborhoods. Follow this link for more details about the course and application information (scroll down the linked page for complete information).
Travel with Urban Studies to Cuernavaca and Mexico City in January 2014!
Do you need SOC111 or the Urban Studies/Environmental Studies keystone? Come with us to Cuernavaca this January! Apply by June and get a chance to win $500.
Explore the world's eighth largest city and Mexico's city of eternal spring as you examine how urban citizens can make cities (and their own lives) more sustainable.
Register for either:
SOC111 Human Community and the Modern Metropolis
or
ENV/URB 492 The City and the Environment Keystone
Led by Lars Christiansen & Nancy Fischer
For more information, go to https://studyabroad.augsburg.edu/?go=sustainability
Garry Hesser, Torstenson Lecture and Retirement Celebration, April 2nd – Please come!
Garry Hesser will be speaker for the 7th Annual Torstenson Lecture at Augsburg University on Tuesday, April 2nd from 5:00 – 6:00 in Hoversten Chapel on Augsburg's Campus. The title of his talk is "Place Matters…So?"
A reception to celebrate Garry's vibrant career will follow, from 6:00 – 7:30pm in the Foss Atrium (outside the chapel). We invite all interested alumni to attend! Please RSVP Nancy Fischer at fischern@augsburg.edu if you plan on attending.
Andy Rodriguez '12, St. Paul volunteer coordinator
Andy Rodriguez wants to put some hands to work in St. Paul. Read more about Andy's work in St. Paul >>
Hesser named sabo professor
As Sabo professor, Hesser's activities will include collaboration with the Center for Service, Work, and Learning concerning student civic engagement and leadership. Read more about Hesser's new role >>