The first chairman of the Physics Department at Augsburg College, Theodore Hanwick Sr. was an influential scientist who was as strong in his Lutheran convictions as he was deep in his knowledge of astronomy and astrophysics.  He touched the lives of many students and established a legacy at Augsburg College that has grown into one of the strongest undergrad physics programs in the country.  When Ted retired in 1978, he was a legend at Augsburg, where his Physics Department achieved high marks. He attended chapel every morning and always argued that science and faith can live side by side.
Now, Ted Hanwick's students are coming together to honor his work and give back to their alma mater by sponsoring the Intro to Physics Lab in the new Center for Science, Business and Religion (CSBR).  The goal is to raise $500,000 which will name a one of the seven new physics labs that will be built in the new building.  CSBR floor plans and sponsorship opportunities are posted online here.
Former student and current Regent Dan Anderson '65 has made a $250,000 commitment to this effort and challenges other alumni–especially physics alumni–to join him by making a commitment to the campaign.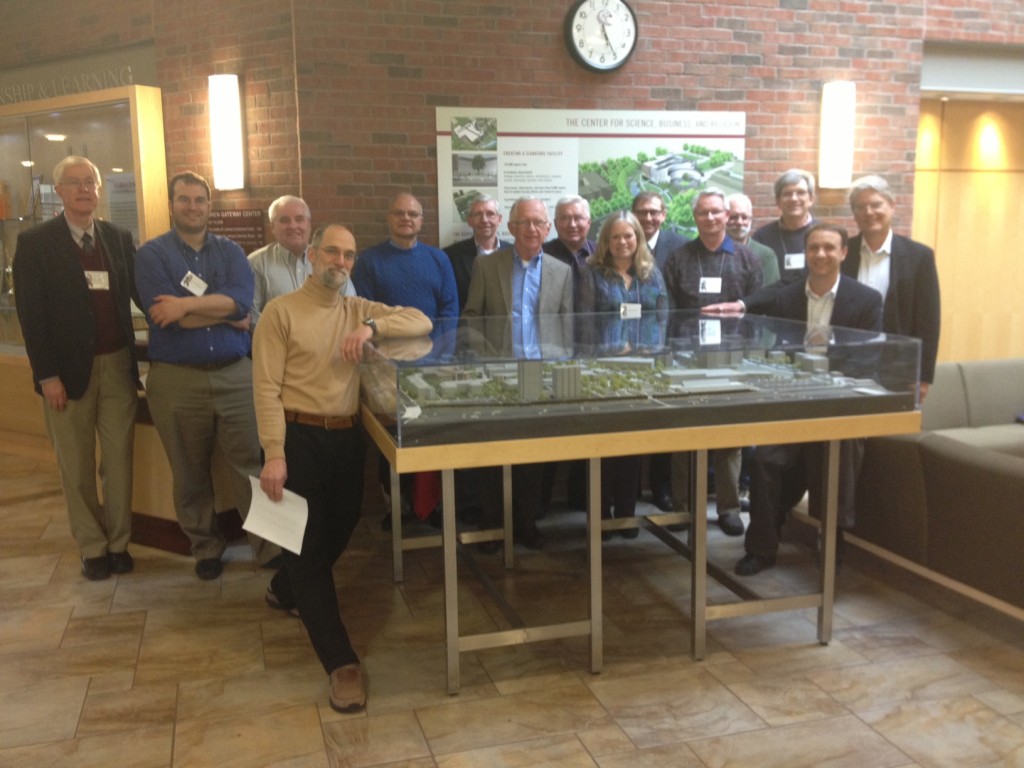 Augsburg boast over 150 Physics alumni whose careers were launched by the education they received on our campus.  Each year many physics alumni return to Augsburg in April to attend the Sverdrup Lecture Series.  This year a group of leaders  (pictured above) extended their stay to  participate in a Campaign Summit for the Center for Science, Business and Religion.
Fundraising for the Hanwick Physics Lab is underway!