What does it feel like to serve during wartime as lead flight navigator with as many as 1,000 planes to shepherd back to base? It came naturally to Dr. Philip C. Helland '42. Serving in England for the Army Air Corps during World War II, he flew 29 missions in B17s and B24s. He received the Distinguished Flying Cross, four air medals and four bronze stars, ending his service as Captain.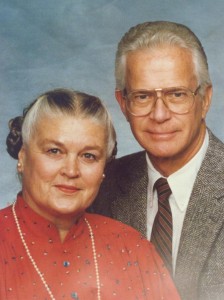 Where did he develop those natural leadership skills? He always gave credit to his mathematics classes at Augsburg College for helping him navigate successfully. His ability to stay calm under pressure played a major role as well.
Helland often said that his liberal arts education helped him handle whatever came his way in life. Signifying gratitude for his Augsburg education was one of the reasons he and his wife established the Philip and Ruth Helland Scholarship in memory of Judith Maria Helland, their daughter, in 2012.
Ruth says: "We were not wealthy. Phil had always been a public servant. However, we had talked about wanting to endow a scholarship at Augsburg College in memory of our daughter, Judith. We hadn't yet acted on it, and, due to his Alzheimer's, my husband's memory was fading. Our son, Michael, encouraged me to take action and get this set up while Phil was still alive. So I did. I called the college to express our interest, and Doug Scott from the Advancement Office helped us do what we had dreamed of doing."
Helland had close family ties to Augsburg. His father Mikkal graduated from Augsburg Academy, Augsburg College and Augsburg Seminary. Three of Phil's siblings also graduated from Augsburg College: Jean, Erling and Florence.
After he came home from the war, while earning a Master of Education degree at the University of Minnesota, Helland lived at Augsburg and taught physical education there to support himself. Later he received a Doctor of Education degree from Teachers College, Columbia University. He taught high school in Elbow Lake and Bagley, and was a principal in Wadena and Willmar, all Minnesota towns.
While he was a principal, he met Ruth. He had come to Bemidji, where Ruth taught high school, to cheer on the Wadena team at a track meet. Phil often said teasingly that he saw her running the 440 at that meet. Actually, they met on the sidelines.
They married in 1954 and went to Europe where Helland was principal of U.S. Army high schools in Orleans, France and Augsburg, Germany. In 1957 they returned to Willmar where he became superintendent of schools. Ruth recalls: "There was an Air Force base in Willmar that had become obsolete. Hubert Humphrey helped arrange for that base to be purchased for $1 and turned into the Willmar Junior College and Vocational School. Helland became the founding president.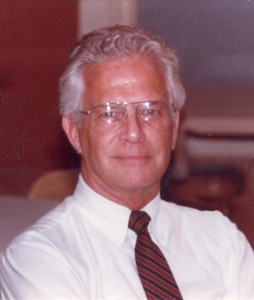 Later, the Minnesota Legislature asked Helland to develop a new state system of community colleges; he became the founding chancellor of the Minnesota Community College System. He organized, expanded and led the system of 18 two-year colleges for 20 years until his retirement in 1983. Now these colleges have been incorporated into the Minnesota State College and University System (MnSCU).
Phil served Augsburg College on the Alumni Board and Board of Regents, and served on college boards at Golden Valley Lutheran, St. Benedict's and Gustavus Adolphus, in addition to the Fairview Hospital corporate board and the founding board of Fairview Ridges Hospital, and on state and national professional boards.
Phil passed away in 2012, but not until after their dream of establishing the scholarship had been fulfilled. Ruth says that when she wrote the check to establish the named scholarship: "I felt full of joy. I still do."
She says that establishing the Augsburg scholarship helped her and Phil accomplish three things: "Honor a person, honor the college and help a student. I feel joyful that Phil and I could do this and in some small way help students today."