A Twin Cities holiday tradition that is not to be missed- the Guthrie Theater continues their holiday tradition for the 43rd year.
On Tuesday December 12, the Augsburg Alumni team will be hosting a special Auggie pre-theater reception before the show, which will take place in the Guthrie Theater Target Lounge at 6 p.m., with yummy appetizers and a chance to celebrate holiday spirit with old friends and new!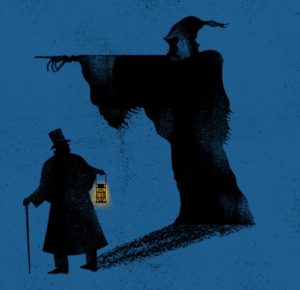 A miserly and miserable man, Ebenezer Scrooge greets each Christmas with a "bah humbug," until he is visited one Christmas Eve by the Ghosts of Christmas Past, Christmas Present and Christmas Future. Through a restless night, the spirits show him happy memories from his past, cruel realities from the present and the grim future should he continue his cantankerous ways– Charles Dickens' A Christmas Carol is a perennial favorite.