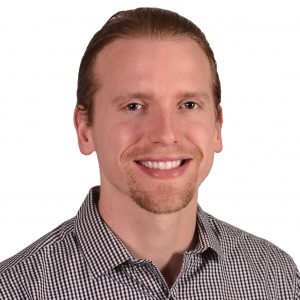 The Young Alumni Council was formed to specifically represent the interests of young alumni in service of Augsburg University's mission and goals.  Each council member helps connect and engage young alumni by planning and executing networking, fundraising, social, and volunteer events and programs. Click here for more information about requirements and qualifications.
As part of a new weekly series, we will be profiling members of the Augsburg Young Alumni Council (or YAC). This week, we spoke to Evan Decker '12, '18 MBA, who is currently the YAC President. 
Name and Graduation Year?
Evan Decker '12, '18 MBA.
Time spent as a YAC council member?
3 years
.
What made you want to be a part of the YAC?
I wanted to give back to the University, network, and develop my leadership skills. The council has provided many opportunities in all of these areas.
What is your favorite YAC memory or event?
Picking just one is hard. If I had to, I'd say my favorite event each year is the networking event. It's not necessarily a YAC event but YAC is heavily involved, and I enjoy the opportunity to network with students and other alumni.
Favorite memory from studying at Augsburg?
It's also difficult to choose one. I really enjoyed living in Mort – nothing like living on the same floor/in the same building as all your friends.

Why should other young alumni join the YAC?
Why not? I feel like for the amount of time and energy I put into it I get much more in return. It's an amazing opportunity to practice skills that are applicable in many other areas of life while hanging out with cool people. The networking opportunities are endless, and we get to plan and attend fun events!
Interesting random fact about you?
I had a pet tarantula growing up. She only managed to escape her cage once!
Are you interested in learning more about the Young Alumni Council? Visit http://www.augsburg.edu/alumni/leadershipboards/yac/ for information on applications and eligibility.