---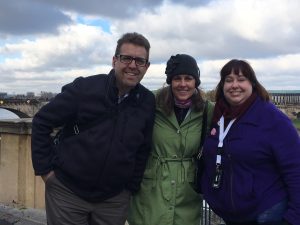 I am so excited and honored to be co-leading this tour to southern Germany, including the Oberammergau Passion Play, in July of 2020. Hans Wiersma, Katie Koch Code, and I have led a group together before and I cannot wait to travel with them again!
The trip itinerary is bursting with amazing sites and experiences, but I am most excited (and a little overwhelmed, if I am being honest) about the stop we will make at the Flossenburg Concentration Camp where Dietrich Bonhoeffer, a Lutheran pastor, theologian, and Nazi resister, was executed on April 9th, 1945. I first read some of Bonhoeffer's works as an undergraduate student and have spent my entire academic career studying his life, his work, and his legacy. I have visited all the Bonhoeffer sites in Berlin on numerous occasions, but I have never been to Flossenburg.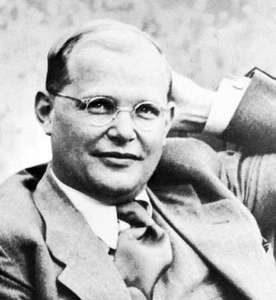 The last few months I have been re-immersed in Bonhoeffer's texts as I finished my own chapter for the book I am co-editing with David Hall on the political theology of Dietrich Bonhoeffer. It is a collection of essays by Bonhoeffer scholars from around the world. Some of the chapters tend closely to historical-critical analysis of Bonhoeffer's texts in light of questions and themes pertinent to the field known as political theology; some of the chapters use Bonhoeffer's work constructively to address contemporary issues and concerns including climate change, mass incarceration, and interfaith cooperation; and, some of the chapters detail ways that Bonhoeffer's thought has inspired and supported political action or church life. We hope the book will be in print by late spring or early summer of next year.
My chapter is the one addressing possible ways Bonhoeffer supports interfaith work even though he was not an interfaith activist. I look very carefully at his idea of Stellvertretung (or vicarious representative action) and trace the ways he talks about this idea as a theological and Christological concept based on Christ's vicarious death on behalf of humanity and then look at the ways he talks about this idea as an ethical idea that shapes how Christians (disciples who follow after Christ) are called to act on behalf of other people in need.  These ideas were important in Bonhoeffer's own life, and played a role in his decision to get involved in the conspiracy to assassinate Hitler; a choice which led to his own execution.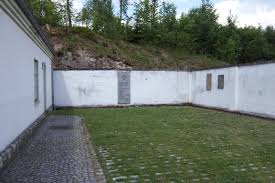 We will also get to visit the Abbey of Ettal, a Benedictine Monastery, where Bonhoeffer lived from November of 1940 to February of 1941 and worked on his Ethics. His encounter there with St. Benedict's Rule, and the mandate to "greet each stranger as Christ," had an impact on my reading of Bonhoeffer as a graduate student and helped shape the questions I addressed in my dissertation on Bonhoeffer titled, "Love Your Enemies? Dietrich Bonhoeffer and the Question of the Other." It is another Bonhoeffer site I have never visited.
I am very much looking forward to sharing my knowledge and love of Dietrich Bonhoeffer with the group when we meet in advance of the trip and, of course, while traveling. Really, I can't wait!
In the meantime, here is an article I co-wrote with Reggie Williams for Sojourners' Magazine (Feb. 2018).
If you would like to hear more about me, my teaching, and Dietrich Bonhoeffer, check out my episode on The Augsburg Podcast.