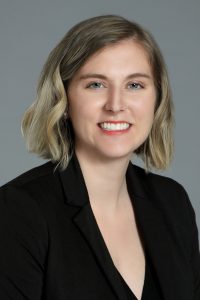 The Manely Firm, P.C. is excited to announce its new associate attorney, Alisha Esselstein. The Manely Firm proudly practices family law throughout the state of Georgia and has the unique expertise of handling international family law cases all over the world. 
Esselstein is a graduate of University of Wisconsin Law School and received her undergraduate degree from Augsburg University in Minneapolis, Minnesota in International Relations. 
About Esselstein, Founding Attorney Michael Manely said, "We are very excited about Ms. Esselstein joining the firm, her international experiences will add more depth and breadth to the diverse experiences of the firm."
Esselstein has extensive past-experience working with human rights and advocating against gender-based biases and has lived on every continent in the world (except Antarctica) and gained immense experience and knowledge from her immersion in these cultures. 
She says, "As your attorney, these experiences will allow me to understand the complexities of your situation and the legal knowledge to guide you through the processes to begin your new life."
Esselstein will focus on Family Law and International Family Law in her new role with The Manely Firm, P.C.