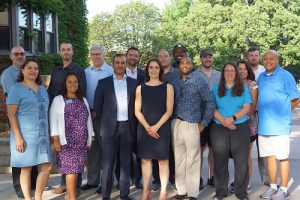 The Alumni Board is a governing body of the Augsburg Alumni Association. The board exists to guide the Office of Alumni and Constituent Relations of Augsburg University in serving the valued alumni, parents and friends by providing resources and opportunities to engage alumni with the College and each other through consistent communication, inclusive programming, and intentional relationship building.
The Augsburg Alumni Association is looking for volunteers to serve on the board of directors. All alumni are welcomed and encouraged to apply. To  find out more you can read the Job Description here  or contact Alumni Director Katie (Koch) Code'01 at codek@augsburg.edu 
All applications received after April 9, 2019, will be interviewed and considered in March 2020.
Apply for The Alumni Board
Yvonne Barrett is the Deputy Director of the Office of Indian Policy at the Minnesota Department of Human Services. In her role, she works closely with Minnesota Tribal Nations, promoting government to government relations and enhancing tribal human services infrastructure. Previous to joining DHS, Yvonne spent over 20 years working in the Indian Child Welfare field at Hennepin County and Ain Dah Yung (Our Home) Center. She also has a philanthropic background as a Program Officer at Minnesota Philanthropy Partners and as a Board Member with Tiwahe Foundation, the first local American Indian Community Foundation and the Sundance Family Foundation. Yvonne completed her Masters in Social Work at Augsburg, with an emphasis on program development, policy and administration. Yvonne is an enrolled member of the Lac Courte Oreilles Band of Lake Superior Ojibwe and is a mother and grandmother.

Cyrus Batheja '08, '11 MBA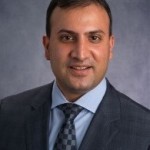 Cyrus Batheja, MBA, PHN, BSN, RN oversees Community Programs at UnitedHealth Group in the United Clinical Services division. His work impacts over 2 million members nationwide across 23 states. He is also the Executive Director of Batheja SLS which is focused on providing the finest care to vulnerable adults and children while promoting independence through a person centered approach. Cyrus earned both his BSN and his MBA from Augsburg with high honors, and he is a Doctoral candidate at the University of St. Thomas.  His dissertation at the University of St. Thomas concerns executive nurse leadership in a rapidly changing health system.  Cyrus sits on the Sigma Theta Tau International Zeta Chapter (international nursing honor society) board of directors as the Treasurer.
Cyrus has received the Mpls/St Paul Magazine 2013 Outstanding Nurses award in Administrative Leadership, the Optum Hero! Award in the 3rd quarter of 2012, and he is a 2012 March of Dimes Minnesota Nurse of the Year.  Cyrus' life mission to enhance inclusion and equality; As such, he is dedicated to empowering people to speak up, be heard, and to develop their talents for success, achievement and advancement.
Alex Beeby '10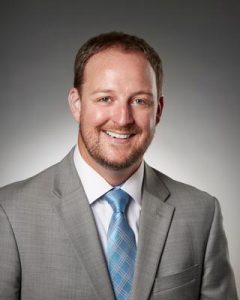 Alex Beeby is a business litigation attorney at Larkin Hoffman. His practice focuses on bankruptcy litigation and also includes education and employment law. Alex also provides pro bono representation for victims of domestic abuse through the Tubman Safety Project. He has served as a head election judge for the City of Northfield since 2004 and is a 2006-07 Humphrey Institute Policy Fellow. Alex previously worked as a founding manager of a successful food cooperative and administering phone and data networks for small and large businesses.
Alex graduated in 2010 from Augsburg's WEC program with a B.A. in History and Honors Religion. While a student, he presented a paper at an American Academy of Religion regional conference and took advantage of a study-abroad class in Eastern Europe. Alex then enrolled at Hamline University School of Law where he served as Student Bar Association president when the law school announced its merger with William Mitchell College of Law. Alex worked for state and federal judges and served on the board of the Mitchell Hamline Law Review before receiving his J.D. in 2016. He also serves on the Mitchell Hamline Alumni Board.
Alex also enjoys geeking out with his three children about anime, games, and current events.
Rick Bonlender '78
Rick is an Urban Studies graduate of Augsburg and has completed the required coursework for his MBA at Metropolitan State University.  Rick began his professional career in community organizing as a senior at Augsburg, interning at the City of Minneapolis, with the nation's first Community Crime Prevention program.  He also organized energy conservation block clubs and he was Minnesota's first paid organizer of community gardens working first with Hmong vegetable gardeners for the Self-Reliance Center.  He then worked statewide in all forms of public gardening as the founder of the Minnesota Green program at the Minnesota State Horticultural Society.
Rick then transitioned from twenty years' experience in building community and plying social capital into a successful career in business banking where he is a trusted advisor and leverages financial capital to help entrepreneurs launch their dreams, grow their businesses and reach their financial goals.  His customers help their communities grow as an employer, provider of needed products and services and through their contributions.  Eighteen years later he is now the president of Frandsen Bank & Trust – Bird Island helping farmers and small business owners reach their financial goals.
Hannah Dietrich '05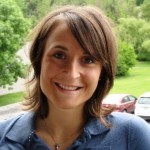 Hannah graduated in 2005 with a psychology major and political science minor.  While at Augsburg, she participated in cross country, indoor and outdoor track, and women's hockey.  Hannah was also a member of Fellowship of Christian Athletes, served as an orientation leader, was a RA in Urness Hall and a member of the grounds crew under Bruce Rowe.  She assisted Missy Strauch as a student athletic trainer and Nancy Steblay in a research project.
Hannah joined the Alumni Board to stay connected to Augsburg and to find ways to give back to the college.  Hannah says, "Much of where I am today is a direct result of the people I met and worked with at Augsburg, and the things I learned as an undergraduate. I am thankful to give back to a place from which I gained so much."
Hannah's husband Nathan Swanson '05 is a fellow Auggie, as is her sister, Sadie Dietrich '09 and brother in law, John Singleton '09. She and Nathan enjoy spending their free time riding their bikes all around Minneapolis, indulging in the local coffee and ice cream shops, or snuggling on the couch with their rescue pups. Hannah works for Hennepin County doing program evaluation research and loves being able to connect with and give back to her community through her work.
Derek Francis '08 
Derek is a native of the Twin Cities and graduated from Augsburg in 2008 with a BA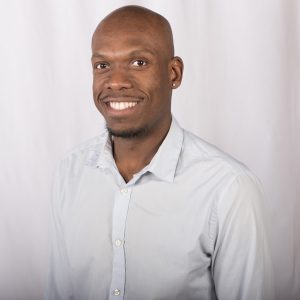 in Mass Communications and Broadcasting. He held a position with Student Paths where he presented lessons to high school students around preparing for post-secondary education. Derek went on to the University of Minnesota and earned his MA in Counseling and Student Personnel. Derek is currently employed at Champlin Park High School. He was previously at North High School in Minneapolis for four years where he helped improve graduation rates and college applications. While at Augsburg, Derek enjoyed being a member of the basketball and football team. In his free time, Derek enjoys playing basketball and cooking. Derek joined the Augsburg Alumni Board because he truly sees Augsburg as a great school for students who desire a great education and a diverse environment.

Robert Grace '98
Pete Hespen '92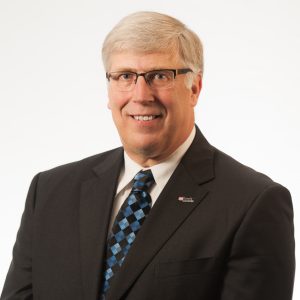 Pete graduated from Augsburg in 1992, Summa Cum Laude with a Bachelor of Arts degree in Accounting and Finance and a minor in management information systems. He earned his degree through the Weekend College program. He is currently employed as a Technology Group Manager for U.S. Bank in the Technology and Operations Services division in the Twin Cities.  He is long term US Banker with over 40 years of service with the company in Montana and Minnesota. Pete and his wife Becky live in Andover, MN and have 3 grown sons who reside in the Twin Cities.
He is very active in his church and has served in several leadership roles, including as a Governing Board member for over 25 years, treasurer for 10 years, and chairman of the committee to celebrate the church's 50th year anniversary in 2013.
Pete credits his WEC experience at Augsburg as a pivot point in his career and wants to be more active in giving back to the Augsburg community.  Students in the WEC program are a vital part of the college and his desire is to expand the engagement of WEC alumni in the life of the college.
Pete's interests include reading, golf, spending time in northern Minnesota and all things Twins, Wild, and Viking. He also enjoys spending time with family, especially his grandson and granddaughter.
Lori Higgins '94, '12 MAL, Alumni Board Vice President
Lori Higgins graduated from Augsburg with a BA in International Relations and German. Without hesitation, she chose Augsburg for her Master's and earned her MAL degree in 2012.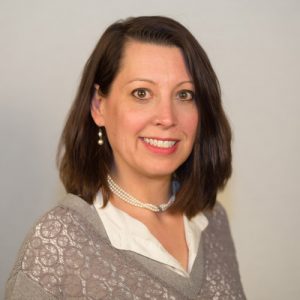 In 2010 Lori was chosen as the first female chief executive officer for the MetroNorth Chamber of Commerce, which is the 3rd largest chamber of commerce in the metro and serves over 700 businesses in the Anoka County area. As President, she oversees the advocacy, programming, operations and strategic vision of the organization.
Being an active community member is a passion of hers. She currently serves on several boards including the Minnesota Amateur Sports Commission. She joined the Alumni Board in 2016 because she feels a deep connection to the school and wants to help further its mission. She looks forward to developing an even stronger relationship with the institution as well as connecting with other alumni.
Lori lives in Blaine with her husband and two daughters.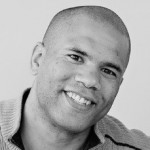 Jay Howard '03
Jay Howard graduated from Augsburg with a BA in Business Administration. Jay also earned his MBA from Hamline University School of Business in 2012. Involved in various aspects of sales management for the majority of his career, he is currently the Director of Global Sales for a Eden Prairie, MN-based software company called ICS and oversees all areas of business development.
Jay joined the Alumni board in 2015 because he wanted to give back to the school that helped shape him professionally and personally. Developing meaningful alumni and student relationships is his main goal, in hopes that continuing to build an already strong Auggie community will provide great value to the students at Augsburg.
Jay lives in Eden Prairie, and is a proud husband and father of two. He enjoys volunteering in his spare time, serving on committees for the American Marketing Association and giving time to Feed My Starving Children. Jay is a huge Vikings fan and season ticket holder and a dedicated runner, participating in half marathons.
Josh Krob '08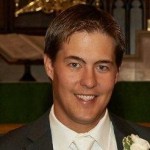 Josh Krob graduated with a double major in business management and marketing while earning a minor in economics. An Auggie through and through, he earned his MBA in 2015 from Augsburg as well. Professionally he works for a startup company called Gravie; they provide an innovative way to purchase health insurance for businesses. Prior to joining Gravie, he was an Employee Benefits Consultant within the Insurance Brokerage & Consulting Practice of Wells Fargo Insurance Services where much of his focus was centered on consulting strategies regarding the effects of Health Care Reform. He joined the Young Alumni Council in 2012 because he enjoys helping out fellow Auggies and looks forward to expanding our network in the community. Born and raised in Apple Valley, Josh currently lives in the southeast metro with his wife Chelsea and pup Jax.
Jay Lepper '95
Jay graduated from Augsburg with a BA in History as well as completing the teacher licensure program in secondary social studies.  While a student at Augsburg Jay was a member of the football team, was involved in the Fellowship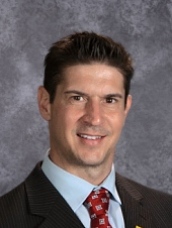 of Christian Athletes, participated in the phone-a-thon, and worked on campus in the football office.   Jay also earned his MA in Education and completed the Principal Licensure Program at Saint Mary's University. Jay has taught high school social studies, served as a dean of students, and coached football, hockey, and track and field in a 23 year career in secondary education.  Jay is currently the Associate Principal at Burnsville High School. In his role he serves as the administrator over activities, world language, social studies, career/technological education, and physical education/health as well as overseeing various other programming, development and outside partnership areas.  
Jay joined the Alumni Board in 2017 because he wanted to promote the values, mission, and goals of Augsburg, a school that positively developed and prepared him for the life and leadership that he would come to experience.  Jay's goal as a member of the Alumni Board is to act as an ambassador of Augsburg, promoting and planning opportunities for alumni to become involved with each other and with current students through various on and off-campus  programs and events throughout the year, fostering an important relationship between alumni and the university.
Jay lives in Savage with his wife Natasha and five children.  They enjoy spending lake time at the cabin and following their children as they compete in their various activities.  
Teri MacNabb '96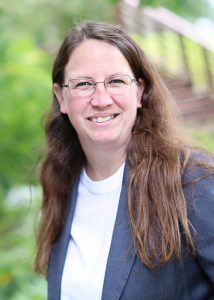 Teri graduated from Augsburg in May 1996 with a Bachelor of Arts degree in accounting.  Teri earned her certified public accountant (CPA) license March 2002.  She currently is a manager CPA for John A. Knutson & Co., PLLP, which is a medium sized CPA firm located in Falcon Heights, MN and has been employed there since September 1997.  She has a 14 year old daughter, Sara, and an 11 year old son, Michael, and lives near Forest Lake, MN.  She is very active in her church (located in Roseville, MN) by ushering at various church services, served on her church counsel for 2 years, and coordinates their annual block party for the neighborhood.  Teri has been active in other various non profit boards.  She was the treasurer of the Roseville Area league 2011 – 2017.  Her past board positions in that League are president from 2005 – 2009 and program committee chair 2014 – 2016.  She was also treasurer of the League of Women Voters MN 2015 – 2017.  Other non-profits that Teri has held positions on are the Minnesota Territorial Pioneers (including treasurer from 2002 – 2004), and treasurer of the North Star Scouting Museum from 2003 – 2007.  
Matthew J McEnery JD '10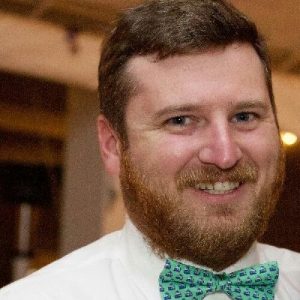 Matt McEnery is a 2010 Political Science graduate of Augsburg, where he was a member of the StepUP program. While at Augsburg, Matt enjoyed playing on the Men's Lacrosse team and exploring the Twin Cities. After graduation, Matt spent a year in Mobile, Al working with the Jesuit Volunteer Corps before returning to Minneapolis to attend St. Thomas Law School.
Matt is an Account Executive at Russell Tobin, a global specialty recruiting firm, where he focuses on developing relationships with companies from all business sectors in the Upper Midwest.
Outside of work, Matt enjoys spending time with his wife and four children.
Adriana Matzke '13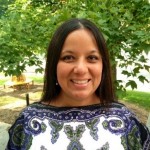 Adriana graduated from the WEC program in 2013, Cum Laude with a degree in Business Management. She also holds an Associates Degree in Accounting from Hennepin Technical College. She joined the Alumni Board as a way to give back to the school, and to help guarantee a WEC voice on the board. She is currently the Associate Director of Financial Assistance and Middle School Admissions Coordinator at The Blake School. Adriana has worked at The Blake School for 17 years.
Adriana lives in Maple Grove with her husband, Kelly and their two children Tyler and William. As a family, they enjoy camping at many of Minnesota's State Parks. Her oldest son will a student at The University of Wisconsin Madison and her youngest is a student at Blake.
Janeece Oatman '05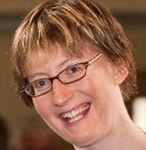 Janeece (Adams) Oatman graduated from Augsburg in 2005 with a BA/BS dual degree in psychology and biology. While completing a pre-medicine academic track, she also picked up a minor in chemistry. During her time at Augsburg, she participated in the Fellowship of Christian Athletes (FCA), served as President of the Beta Beta Beta Biology Honors Society, assisted underclassmen as an AugSem leader, and served as a multi-year supplemental instructor (SI) for the psychology department's research methods classes. Janeece also has a passion for music; a deciding factor in choosing Augsburg was the music department's willingness to allow her to participate in the jazz band and gospel praise group and apply for a performing arts scholarship, even though she wasn't a music major.
Janeece elected not to attend medical school after graduating from Augsburg and instead found her vocation in the non-profit healthcare industry. Currently, she is the Development Director for the American Diabetes Association (ADA), serving the Minnesota Area. Since joining the ADA in 2009, she has led the rapid growth of the Twin Cities Tour de Cure fundraising event to the million dollar level with strong support from volunteer committee members. She is the 2012 national winner of the ADA's highly distinguished "RAM award," recognizing her success in fundraising through retention, acquisition, and management, as well as a peer to peer mentor and member of the ADA's product team.
Brad Randall '13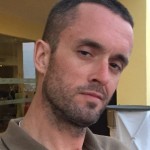 Brad graduated from the WEC program in 2013 with a degree in Management. He joined the board as a way to expand his own experience and as a way to ensure the adult programs are more included in the Augsburg experience. He is currently a Mechanical Maintenance Planner at the Monticello Nuclear Generating Plant owned by Xcel Energy. He has worked in various positions at the plant for the last 18 years. Brad previously served nine years as a Cavalry Scout with the U.S. Army and Minnesota National Guard along with two deployments to Bosnia-Herzegovina. He has also served as a volunteer on two different fire departments in the past.
Brad currently lives in Big Lake with his partner in crime (also an Auggie) and two rescued pit bulls, Gus and Ziva. He is an active member of the Zuhrah Shrine Horse Patrol supporting the local Shriners Hospitals for Children-Twin Cities and a Mason in the Grand Lodge of Minnesota. Brad and his wife enjoy traveling as often as they can and supporting animal conservation groups. His wife is also a graduate of Augsburg having received her MBA in 2012.
Guillaume Paek '00
Guillaume graduated from Augsburg with a Bachelor of Arts in History in 2000.  He began working as a paraprofessional in Minneapolis Public Schools while enrolled in the Collaborative Urban Educators (CUE) program at the University of St. Thomas. He taught in MPS for eight years before transitioning into the Athletic Director role at Minneapolis Patrick Henry, where he increased participation numbers and grade point averages of student-athletes over the course of seven years.  He is currently the Athletics and Activities Director at Burnsville High School.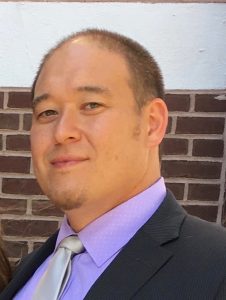 During Guillaume's time at Augsburg, he was involved in the Pan-Asian Student Group, and football. Guillaume was a part of the 1998 MIAC Conference Championship football team that made it to the quarterfinals of the NCAA Division III National Championship Playoffs.  The mentorship he received from his football coaches were instrumental in carving out his current career path as an Athletic and Activities Director.
Guillaume is new to the Alumni Board and is excited to serve.  His interest in the Alumni Board was piqued after attending a social between current Augsburg students and Alumni.  The event impacted him and allowed him to recognize the positive impact Alumni could have on the university and its students. Guillaume currently lives in Brooklyn Park with his wife Vicki, and two boys, Colton & Oliver.
Nick Rathmann '03, Alumni Board President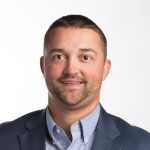 Nick Rathmann serves as Athletic Director at The Blake School, an independent college prep school in Minneapolis, MN.  The Blake School has 34 varsity programs and competes in the Independent Metro Athletic Conference.  It has won the Minnesota State High School League Challenge Cup for the past four years which recognizes excellence in athletics.  Prior to his appointment as Athletic Director, Rathmann served as a Social Studies Teacher along with head boys basketball coach, assistant baseball and football coach responsibilities for 8 years.  He also worked in the front office of the St Cloud River Bats in the Northwoods League.
Nick proudly graduated from Augsburg in Minneapolis MN with a BA in Education while playing both basketball and baseball.  He credits several faculty members and coaches for having a major impact in his life. Recently, he completed his MA in Sports Management and Administration from Concordia University St Paul.  Nick lives in Eden Prairie with his wife, stepson step son Max, and daughters Lyla & Finley.
Mathew Shannon '04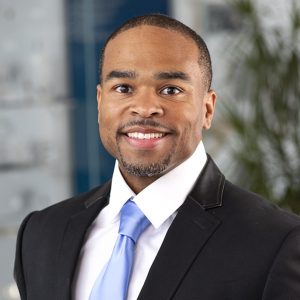 Mr. Mathew Shannon is an established human resource professional and currently works at Medtronic as the Senior Diversity Talent Acquisition Specialist. While growing up in Minneapolis, MN, Mathew realized that one of the keys to successful communities is the presence of positive leadership. Having a few key mentors in his life during transitional times was helpful in making important decisions. Mathew led by example as an All-State and All-American student-athlete in track and field throughout his high school and college careers. Mr. Shannon has his BA degree in Business and Communication Arts from Augsburg University located in Minneapolis, MN.
Mr. Shannon's professional investments are currently centered on diversity and inclusion, project management, and talent acquisition. Mathew has a successful background in insurance sales, program management, and leadership/professional development. His sincere passion for making a difference in the lives of other people is a driving force that creates a positive synergy that Mathew shares with his colleagues and the communities he serves.
Mathew also serves on the alumni board at Augsburg University and facilitates professional development workshops to help others make their greatest contribution to society. Wellness is an important part of life and Mathew enjoys fitness challenges, photography, and music.
Not Pictured
Anne O'Keefe-Jackson '01. MAL, MBA '18