The StepUP Advisory Board is a volunteer board whose objective is to support the StepUP Program's mission: to help students champion lives of recovery, achieve academic success, and thrive in a community of accountability and support.
The StepUP Advisory Board comprises alumni, parents, and community members who are passionate about collegiate recovery. Together, they work to:
raise funds for the program through the annual StepUP Gala, Give to the Max Day, and other fundraising work

generate awareness of StepUP both locally and nationally to grow enrollment and raise StepUP's profile as the gold standard for collegiate recovery

serve as mentors to current StepUP students and alumni to help them prepare for a life of recovery after graduation
The Advisory Board meets quarterly; in addition, Advisory Board members regularly participate in StepUP-related events throughout the year. To learn more, please contact Martha Truax, Director of Leadership Gifts–StepUP, at 651-261-9646 or truaxm@augsburg.edu.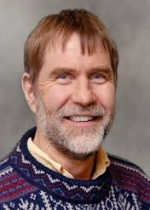 Dr. Jim Agre '72–Non StepUP Augsburg Alumnus
Member since 2019
Dr. Jim Agre is an Augsburg alumnus from the class of 1972. He is a semi-retired Physiatrist at the University of Minnesota-Fairview specializing in physical medicine and rehabilitation. Jim is connected to the recovery community through his first wife, who sadly passed away in 2009 after a long battle with alcoholism. Jim and his wife Brenda live in Excelsior and are avid skiers. Jim also volunteers as an Assistant Coach for the Men's Soccer team.
Jeff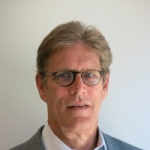 Egertson '74
Member since 2017
Jeff is an Augsburg alumnus from the class of 1974. He joined the StepUP Advisory Board because he is an active member of the recovery community, and while StepUP was not in existence when Jeff was an Augsburg student, he is appreciative of its importance in Augsburg's mission and passionate about supporting young people in recovery who want to pursue a college education.
A Minnesota native, Jeff and his wife Jill now live in the Los Angeles area. He is a retired principal of Deloitte. Jeff and Jill enjoy traveling and regularly make trips back to Minnesota to stay in touch with Auggie friends.
Scott Gage and his family have long been involved with Augsburg University; his mother, Barbara, was a member of Augsburg's Board of Regents; and his brothers, Geoff and Richard, graduated from Augsburg. It was a natural fit for Scott to join the StepUP Advisory Board because he is actively involved in the Twin Cities recovery community.
Scott and his wife Gina have served as volunteers on the StepUP Gala Planning Committee for many years. They have three children and live in Long Lake, Minnesota.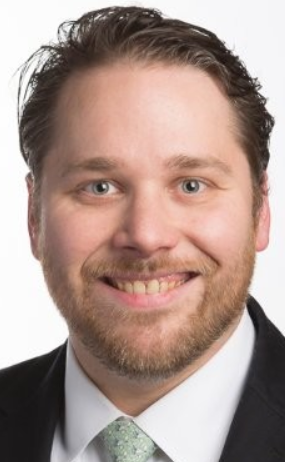 Max Marcy '03
Member since 2017

Max attended Augsburg and the StepUP Program, graduating in 2003 with a BA in Finance & Accounting. He currently works as the Assistant Treasurer for H.B. Fuller Company in St. Paul. 
Max remains connected to many StepUP friends he met in the program. As a member of the StepUP Advisory Board, Max is passionate about connecting StepUP alumni and community members and providing opportunities for them to advocate for and build relationships with current students. Max and his wife, Jessica, live in Bloomington with their three children.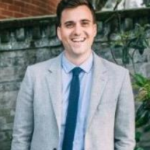 Xan Oser '09
Member since 2010
Xan joined the StepUP Advisory Board shortly after graduating from Augsburg and StepUP in 2009. He is motivated to connect with other StepUP alumni to ensure that the close relationships they formed while in the program can continue and benefit current students. 
Xan lives with his wife, Mary, and their son in the Twin Cities, where he works as a product manager for Apple.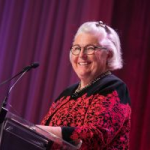 Cindy Piper
Chair, 2020-2021 (3rd year)
Cindy has long been part of the StepUP Program; her son, Toby, sparked the idea to create StepUP back in 1997 and the Piper family has been involved ever since. Click here to learn more about the Piper family's story. Cindy has served as Co-Chair of the StepUP Gala in 2016, 2017, and 2018 and has been a member of the StepUP Advisory Board since 2012. 
Cindy has also served in leadership positions on the boards of Hazelden Betty Ford, the Three Rivers Park District and the University of Minnesota Veterinary School. 
Cindy lives in Hamel, MN, with her husband, Tad. They spend their time between Hamel, Tucson, Arizona, and Sun Valley, Idaho.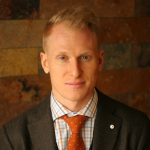 Ryan Rivard '06
Member since 2012
Ryan graduated from Augsburg and StepUP in 2006 with a Business Administration degree, going on to earn both law and business degrees before starting his own marketing company, Bspkn Marketing. Ryan's family established the Ryan Adrian-Hendrick Rivard Scholarship in 2008, which was created to support StepUP students with financial need.
A Chicago native, Ryan and his wife Kristin recently moved back to the Twin Cities area with their four children who keep them busy. Ryan also stays engaged with Augsburg as a guest speaker in MBA classes.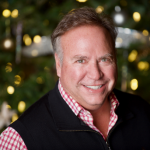 Tom Rothstein
Community Member
Member Since 2019
Tom is a graduate of the University of Minnesota and was also the captain of their hockey team in 1984. He has been a leader in the direct marketing industry as current owner and co-founder of SeQuel Response in Minneapolis. Prior to starting SeQuel he was part CEO and President of Direct Marketing Group. Tom also is a part owner of BHM Capital, which is a real estate holding and financial lending company and TruGenuity which is a New products platform similar to Shark Tank. He is married to wife Molly and have 6 children together.
Doug Sill has been an active member of the StepUP community since 2017 when he joined the 2017 Gala Committee. He served on the Gala committee in 2017 and 2018 where he oversaw securing silent auction items. Doug joined the StepUP Advisory Board in July 2018 to be more closely involved in supporting the StepUP community and its students.
Doug owns Sill Tribal Trading which deals in antique, vintage and contemporary American Indian art. He and his wife Kris split their time between the Twin Cities; Scottsdale, Arizona; and Naples, Florida. 
Ex Officio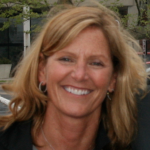 Jeanne Dwyer
Member since 2013
Jeanne is an Augsburg and StepUP parent of Spencer, who graduated in 2013. Jeanne's husband Pat is also involved in the recovery community through his role on the Hazelden Betty Ford board in Chicago. 
In 2017, Jeanne and Pat Dwyer and Jeanne's mom, Sally Dowdle, were honored with the Toby LaBelle Award at the StepUP Gala. 
Jeanne lives in Winnetka, Illinois and is an active swimmer. She and Pat have five children: Spencer and twin Connor, Brenden, PJ, and Pati.
Kate Megan
Kate is an Augsburg parent; her twin sons Mason and Chris graduated from Augsburg in 2015, and Mason took part in the StepUP program. Kate joined the StepUP Advisory Board in 2013 to contribute an important voice from the parent perspective and remains involved as an ex-officio member.
A Wisconsin native, Kate and her family lived in the Twin Cities for many years before she and her husband, Ed, relocated to Boston. For the last 20 years, Kate has worked at Ernst and Young where she leads strategy, brand, and investments for state and local governments in the Northeast.
Toby has been instrumental in every chapter of StepUP's history–and in fact, he was the reason that StepUP came into existence. Toby graduated from Augsburg in 1996 having completed treatment and reflected that he would have benefited from a program for young people in recovery like himself. Together with his parents, the Augsburg administration, and other passionate community members, a plan was formed and StepUP was born. Today, Toby remains committed to the StepUP Advisory Board as well as Augsburg in general, where he serves on the Board of Regents and other committees.
Toby works for Northland Securities as Director of Corporate Client Services. He lives in Long Lake with his children.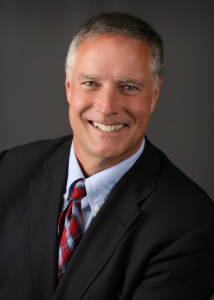 Jon Schwingler
Jon first became involved in the StepUP program through his friend Toby LaBelle, who invited Jon to a StepUP golf tournament in 2011. Since then, Jon has been a member of the StepUP Advisory Board and the StepUP Gala Committee. At the 2018 StepUP Gala, Jon and his wife Julz were honored with the Toby LaBelle Award in recognition for their outstanding service and commitment to StepUP and the recovery community.
Jon works in the financial services industry and is a proud graduate of St. John's University. He and his wife Julz live in Long Lake with their three children who keep them busy with sports and activities year-round.