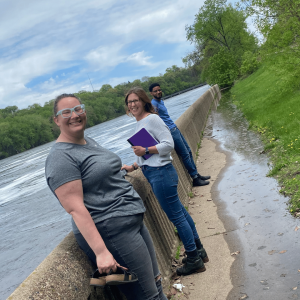 To heal and repair the world, in partnership with humans, requires that we do the hard and slow work to uncover what healing and repairing is needed in very small corners of the world – like neighborhoods.
This is why CCV has come to understand its charge, in our corner of the world, to be about place-based vocational discernment in the public square for the common good. We do this through a variety of initiatives alongside congregations, students, faculty, staff and community members. 
Riverside Innovation HubThe Riverside Innovation Hub convenes two-year congregational learning communities with teams of lay and staff leaders from several churches. These learning communities move through a vocational discernment process in the neighborhood their church is located in, to listen for God's call to them in this time and this place.
Augsburg Youth Theology Institute
The Augsburg Youth Theology Institute is a weeklong on-campus residential experience where a community of high school students spend concentrated time in self-exploration and vocational discernment in order to gain insight into the life God is inviting them to live.
The Christensen Scholars Program is a community of ten upper-level Augsburg University students who have been invited to spend a full academic year in a seminar style course where they explore a theological understanding of vocation and what it means for their lives.
Vocation Portfolio
The V-Portfolio is an on-line digital platform that allows students to curate artifacts and reflections from their various learning experiences in a way that helps the students begin to tell a story of how their Augsburg education is shaping the life they want to live for the sake of their neighbors.
Contact us to learn more about ways students can participate in the work of CCV.