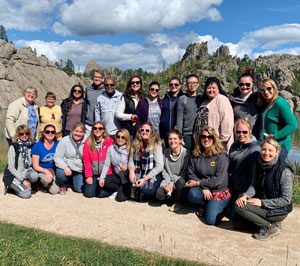 The DNP – Transcultural Nursing Leadership (TCN) is a post-masters in nursing program with an emphasis in transcultural nursing leadership.
Within the framework of liberal arts education and guided by the values of the Lutheran Church, the post-master's Doctor of Nursing Practice program, TCN Leadership track of study prepares nurses for advanced transcultural nursing leadership in communities in order to maximize health through peaceful, just, and collaborative actions that uphold and improve human potential across care settings and care systems, with emphasis on eliminating health inequities locally and globally. 
This an innovative, transcultural nursing program for nurses with a master's degree in nursing. The DNP program offers post-master's nursing specialization and prepares nurses for advanced transcultural nursing in community life, integrating holistic practice modalities. Students benefit from one-on-one interaction with faculty who have broad experience in a variety of cultural contexts to be prepared to lead as agents of change within the rapidly changing healthcare systems.