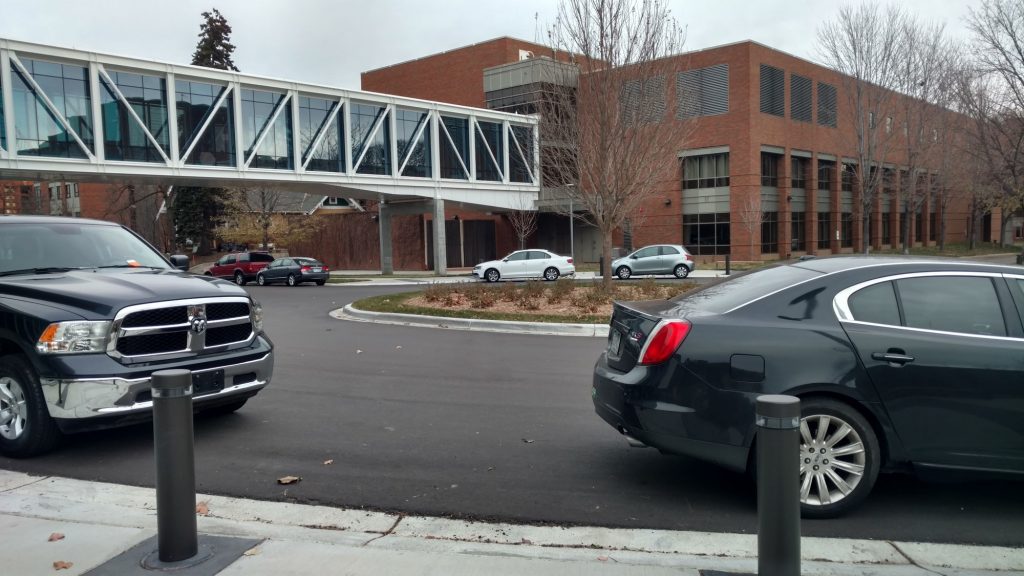 No parking in roundabout. The Department of Public Safety has communicated that the roundabout outside of the Hagfors Center is a no parking zone. No vehicles may park in the roundabout or crosswalk areas at 21st Avenue South and South 7th Street. Avoid tickets (and towing) by not parking your vehicle in this intersection.
Coffee shop. The operable doors on the Hagfors Center coffee shop were installed last week. The photo below shows the work in progress.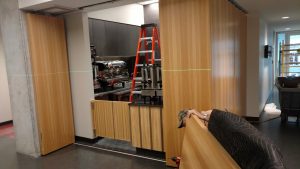 Art installations. Two art installations were completed last week. See images of the art installations below and videos about each of the artists. For more information about the Hagfors Center art projects, see the Art & Identity web site.
[1] Six Minnesota Wildflowers to Meet and Know by Amy Rice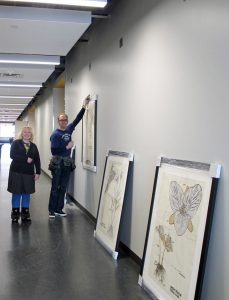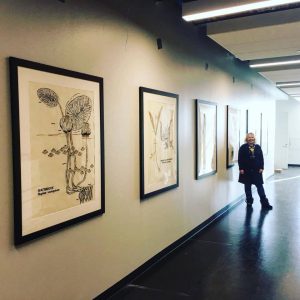 [2] Mississippi River Quartet by Mary Lingen