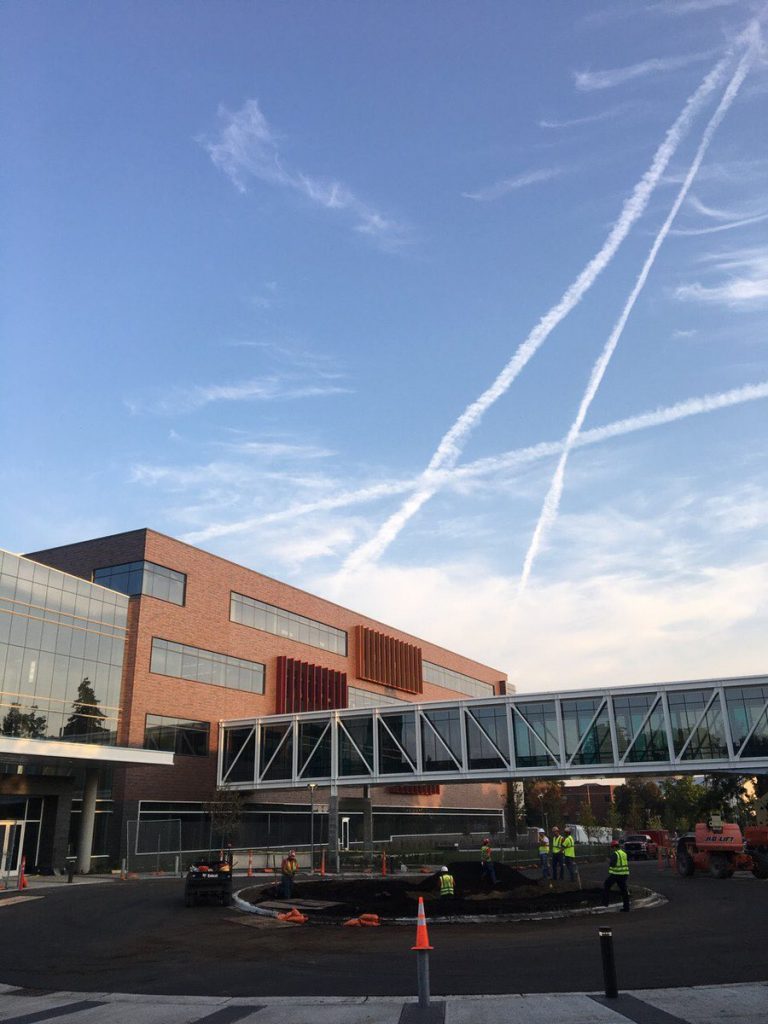 As we enter Thanksgiving week, multiple projects are underway in the Hagfors Center to prepare the facility for move-in next month and opening for classes on January 8. Furniture installations are underway on the second and third floors this week. Lab equipment installations also continue this week.
Art installations. Installation of the three-story mural is underway in the west stairwell. (See photo below.) Learn more about the mural project in this video featuring artist Greta McLain and in this story about the members of Augsburg Women Engaged who funded the project. Additional art installations are also scheduled this week. Watch future updates for photos.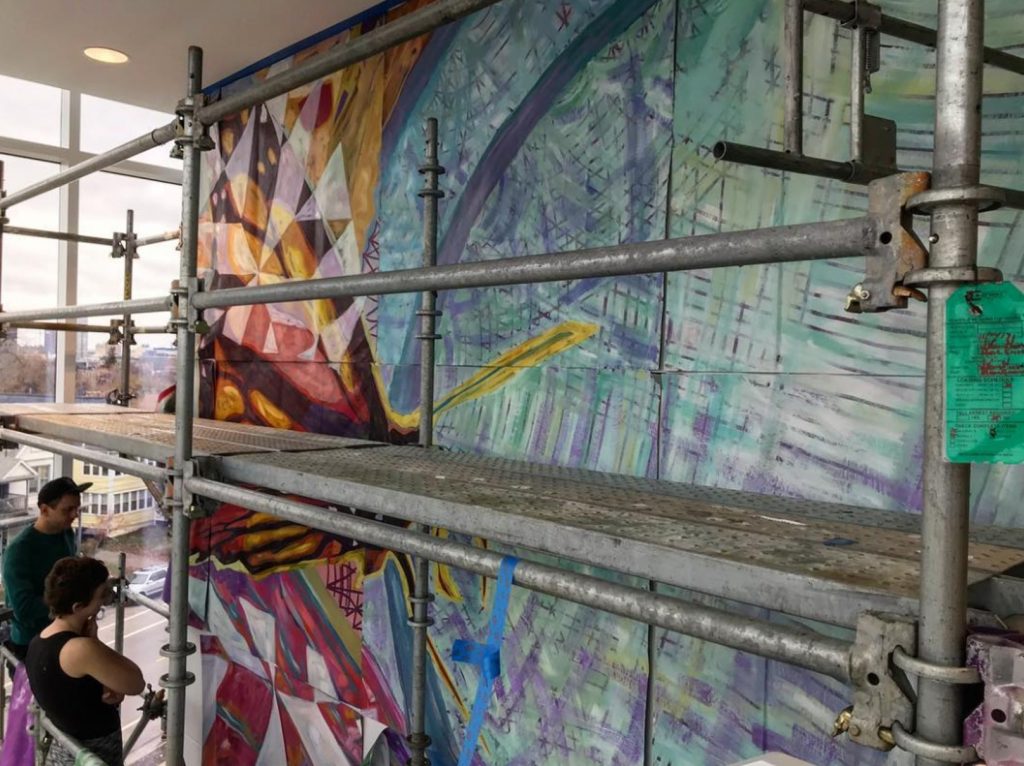 Community garden. In-ground concrete beams will support new garden beds in the community garden. Both raised and on-grade garden beds will be anchored on these beams. See photo below for an image of the progress early last week. Read more about the enhancements to the community garden on the Environmental Stewardship Committee blog.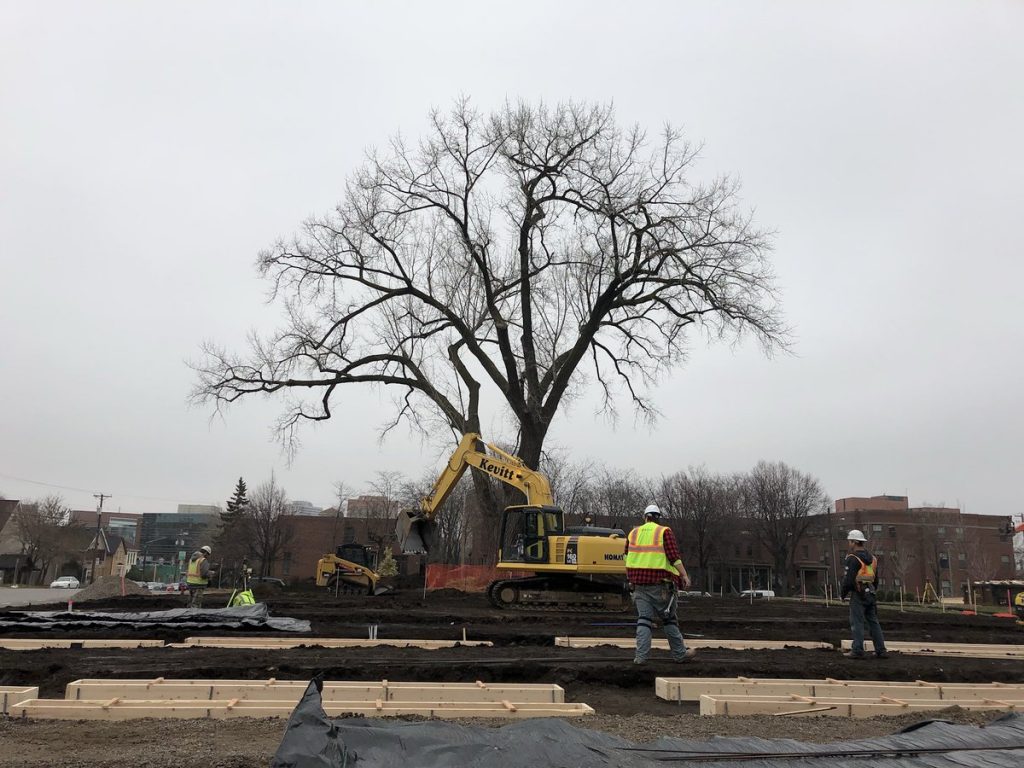 Skyway. The wall blocking the Hagfors Center skyway from the second level of Lindell Library has been removed, offering a glimpse into Augsburg's newest skyway. Access to the skyway from the library will be opened after the holiday break.