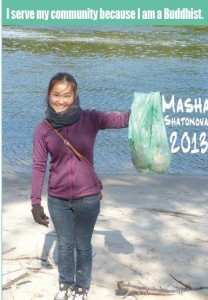 The Augsburg College Interfaith Scholars explore religious diversity, engage in meaningful dialogue, and make an impact at Augsburg and the wider community!
Led by Professor Matt Maruggi and Pastor Sonja Hagander, Interfaith Scholars meet on Thursday nights throughout the year, earn upper level religion credit, and receive a $2000 tuition scholarship.
Students from a variety of traditions as well as the non-religious are invited to apply in order to converse respectfully with others about what they believe, why it matters, and how it propels us to service in the world. See an overview with further details about the program. Please take a look and consider applying by February 5.