Join Interfaith at Augsburg for a Brown Bag Lunch discussion with visiting lecturer Munib Younan, retired bishop of the Evangelical Lutheran Church in Jordan and the Holy Land and former president of the Lutheran World Federation.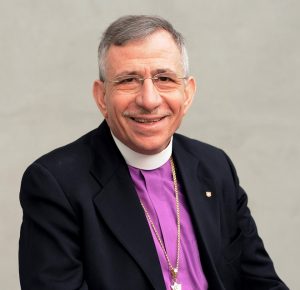 Wednesday, October 2
12:00 P.M. – 1:00 P.m.
Oren Gateway Center, Room 100
Bishop Younan's parents were Palestinian refugees. His entire life and leadership have been focused on finding a lasting, just solution to the Palestinian-Israeli conflict and building up the civic agency of Palestinian people.
Read Bishop Younan's full bio online.
Bring your questions, and feel free to bring your own lunch!