We are pleased to announce the Christensen and Batalden Interfaith Fellows for the 2018-19 academic year:
Christensen Interfaith Fellows – Wendy Goldberg, Busshō Lahn and Chris Stedman '08
Batalden Interfaith Fellow – Ger Vang
The Christensen and Batalden Interfaith Fellows are charged with deepening and extending Augsburg's calling to inter-religious engagement, preparing students to live and serve in contexts of religious pluralism. Their work will be coordinated by the Christensen Center for Vocation and Batalden Professor in Applied Ethics. It includes participating in classroom and campus discussions and events; working with students named as Interfaith, Christensen, and Sabo scholars; and engaging with Augsburg's Interfaith Coordinating Committee and various religious groups on campus.

---
Christensen Interfaith Fellows
---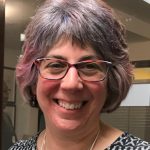 Wendy Goldberg came to Augsburg from her position as Director of Spiritual Engagement at Shir Tikvah Congregation in Minneapolis. A veteran Jewish educator, Wendy served in a pastoral role at this progressive congregation and enjoyed returning to academia last year. She is also serving an administrative role at Heilicher Jewish Day School, an elementary school in St. Louis Park. Wendy's mission at Shir Tikvah has been about accessibility, engagement, and enrichment, through leading the musical aspects of prayer and guiding congregants in deep explorations of their spirituality. Many Augsburg students studied with Wendy Shir Tikvah when researching other faith traditions.
Wendy is a native Minnesotan, and a graduate of Hopkins High School, Brandeis University, the Jewish Theological Seminary, and Pardes Institute of Jewish Studies. She loves languages and speaks Hebrew and Spanish. Her classes are engaging and experiential, and she encourages students to ask "those awkward questions, the ones you think you shouldn't ask." Wendy also leads a Shir Harmony, a Jewish women's a capella group who describe themselves as "troubadours at meaningful moments." Wendy's multicultural work began in 1988, serving as a community liaison and guidance counselor for the Latino community at the Cambridge Rindge and Latin High School.
---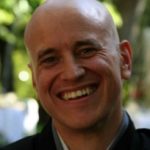 Busshō Lahn is a Senior Priest at the Minnesota Zen Meditation Center and is on the leadership team of Aslan Institute in Eagan, MN. Busshō came to Zen Buddhism in 1993, was ordained in 2009, and received dharma transmission in 2015. He is a certified spiritual director, connecting with and walking with those who wish to deepen an intentional and contemplative spiritual life. He sees the intimate connection between our deeply held spiritual beliefs and the workings of our day-to-day mind and heart. The connection between spirituality and psychology is the area Bussho loves to explore, as well as encouraging and supporting spiritual lives, regardless of faith tradition.
Bussho is grounded in contemplative spirituality, interfaith experience, addiction recovery, and shadow integration. He is experienced in overseas pilgrimage and retreat facilitation, classroom education, and public speaking on a variety of spiritual subjects. His special interests include Zen ritual and ceremony, poetry, interfaith dialogue, and the works of the great mystics. He lives in Eden Prairie with his wonderful wife Karen.
---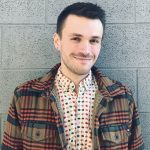 Chris Stedman is a humanist community organizer and writer living in Minneapolis, Minnesota. He is the founding executive director of the Humanist Center of Minnesota, a project seeking to explore the idea of a center for humanist life in Minneapolis, through which he and a group of researchers are currently studying the beliefs, practices, and community involvement of the religiously unaffiliated. Formerly the founding executive director of the Yale Humanist Community and a fellow at Yale University, Chris also worked as a humanist chaplain at Harvard University and a content developer for the Interfaith Youth Core. He currently serves as a fellow at the Christensen Center for Vocation at Augsburg University, and previously served as a fellow at Augsburg's Sabo Center for Democracy and Citizenship.
Chris is the author of Faitheist: How an Atheist Found Common Ground with the Religious, "an intimate and deeply affecting portrait… [that] proves [he is] an activist in the truest sense and one to watch" (Booklist, Starred Review). He is currently writing a book exploring what it means to be "real" in the digital age and writing a monthly column on the same topic for INTO. He has appeared on CNN, MSNBC, PBS, and Fox News, has spoken at hundreds of conferences and universities, and has written for publications including The Guardian, The Atlantic, Pitchfork, BuzzFeed, VICE, The Los Angeles Review of Books, CNN, MSNBC, USA Today, Salon, The Washington Post, and others. Details magazine named him one of "five next-gen gurus who are disrupting religion's status quo" and Mic called him "the millennial who's busting every stereotype about atheists." In 2018 Augsburg selected him for their annual First Decade Award, which recognizes alumni "who have made significant progress in their professional achievements and contributions to the community" ten years after graduating.
---
Batalden interfaith Fellow
---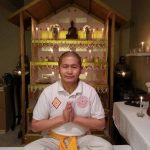 Ger Vang is Hmong Shaman currently living in Saint Paul. He is from a family and culture with long history of shamanism and spiritual healers. His late father was a gifted healer; his grandfather was also a shaman. Ger began his own spiritual journey as a healer six years ago. The Power of Spiritual Healing chose him. The spiritual guides, the source of his healing gift, provide him with the necessary spiritual training in diagnosing illnesses and healing practices. Besides being a spiritual healer, he is a musician. He is also the Vice President of Training and Development for the Generational Financial Group, a local insurance firm. To learn more about Ger, please visit www.Hmonghealer.com.
---
All are welcome to meet this year's fellows at a reception on September 20, 2018 from 5:30-7:00pm in the Marshall Room.