P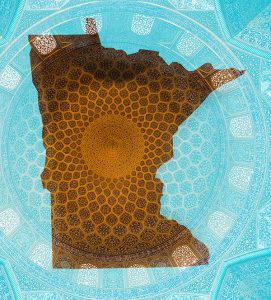 resentations by Cawo Abdi and Nahid Khan (University of Minnesota)
Moderated by Fardosa Hassan (Augsburg College)
Date & Time: Tuesday, October 4, 2016, 7:00 PM
Admission: free and open to the public
Location: Hoversten Chapel, Foss Center, Augsburg College
In the 21st century there is a plethora of clichés, stereotypes, and over-generalizations about Muslims in Minnesota, where there are also a variety of different ways of being Muslim. In this panel, Professor Abdi and Ph.D. candidate Khan will explore the diversity of Muslims in Minnesota today and the many contexts shaping their lives and identities. Professor Abdi will draw on her recently published book on the Somali diaspora, Elusive Jannah, and Khan will present data from her research on the portrayal of Islam and Muslims in Twin Cities media over the last several decades.  This is the second in a series on Muslim Identities co-sponsored with the Jay Phillips Center for Interfaith Learning at the University of St. Thomas.  The first, "Muslim Identities in North America," features Professors Meena Sharify-Funk (Wilfred Laurier University) and Nahid Khan, speaking at 7pm, Monday, September 26, in Woulfe Alumni Hall, University of St. Thomas.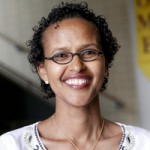 Cawo Abdi is an Associate Professor of Sociology at the University of Minnesota and a Research Associate at the University of Pretoria, South Africa. Professor Abdi's research areas are migration, family and gender relations, development, Africa and the Middle East. She has published on these topics in various journals and is the author of a book, "Elusive Jannah: The Somali Diaspora and a Borderless Muslim Identity," University of Minnesota Press, 2015.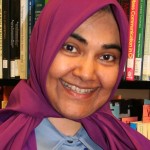 Nahid Khan is a Ph.D. candidate in the School of Journalism and Mass Communication with a religious studies graduate minor at the University of Minnesota. Khan also serves as special consultant to the Jay Phillips Center for Interfaith Learning at the University of St. Thomas. Active in community interfaith dialogue since the 1980s, with a particular focus on Muslim-Jewish dialogue, she was a Muslim delegate at the North American Interfaith Colloquium held at the Collegeville Institute for Ecumenical and Cultural Research in 1999 and 2000 and she served for eight years on the board of the Joint Religious Legislative Coalition, an interfaith advocacy group addressing social justice issues in Minnesota.  She is also a trained guide for the Collection in Focus program at the Minneapolis Institute of Arts and a board member of Mizna, an Arab-American cultural and arts organization based in the Twin Cities.
Sponsored by the Bernhard Christensen Center for Vocation at Augsburg College in collaboration with the Jay Phillips Center for Interfaith Learning at the University of St. Thomas, as well as the Muslim-Christian Dialogue Center and the Department of Communication and Journalism at the University of St. Thomas.