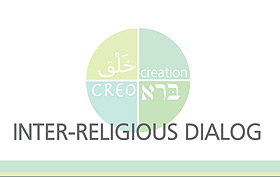 The first Inter-Religious Dialog of the academic year will focus on Eid ul-Fitr and Rosh Hashanah at 7 p.m. on Oct. 1 in the East Commons, Christensen Center. Students, faculty, staff and community members are invited to hear about these two important holidays for Muslims and Jews, respectively.
Mohamed Sallam, director of Pan-Afrikan Student Services, will present on Eid ul-Fitr and Barbara Lehmann, associate professor of Social Work, will present on Rosh Hashanah. Both will be assisted by students.
Traditional holiday food will be available for sampling. Small group sessions will allow for discussions about individual religious backgrounds. Individuals from a variety of religions are being encouraged to attend.
For more information, contact Ross Murray at murray@augsburg.edu.
Inter-Religious Dialog
October 1, 7 p.m.
East Commons, Christensen Center