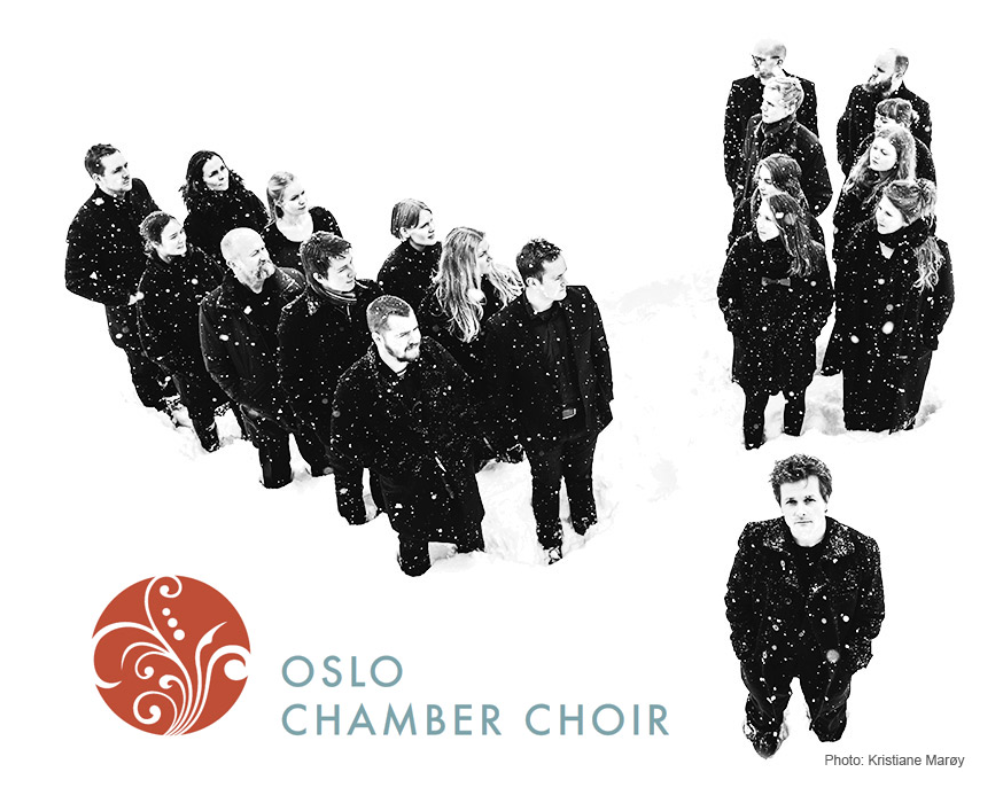 The Oslo Chamber Choir, made up of 24 professional singers and their director Håkon Nystedt (grandson of the Norwegian choral composer, Knut Nystedt) visited Augsburg University on October 4, 2023 in our Hoversten Chapel. They shared their commitment to Scandinavian folk music, and the music of the traditional choral repertoire. The concert featured a guest appearance by the Augsburg/Mirandola Collective.
The Oslo Chamber Choir was founded in 1984 by Grete Pedersen with the ambition of being one of the absolute top choirs in Norway and an innovative voice in the international arena. Parallel to singing classical repertoire, the choir early started experimenting with Norwegian folk music, and through intensive work together with the best performers in this tradition, the Oslo Chamber Choir has acquired a unique expression by being the only choir where all the singers are profoundly trained in Norwegian folk music singing. During these thirty years of studying Norwegian singing, the choir also worked closely with selected composers who specialized in Norwegian folk music, developing a new way of using this music in a choral setting.
Thank you for coming to campus and for sharing your gift with our community.