A degree in psychology prepares you for a wide range of careers. Read about what some of our graduates are doing now and how Augsburg helped get them there.
---
Kevin Butcher '13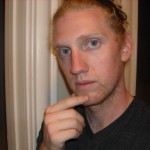 Majors: Biopsychology, Psychology: Clinical
Title: Residential counselor at Aurora Mental Health Center
Immediately following graduation I worked for the Colorado Health Institute, a nonprofit, nonpartisan institute that conducts research and analysis on health policy in Colorado and nationwide, while also acting as a thought-leader for health organizations, policy makers, and community health departments.
Currently, I am a residential counselor for the Aurora Mental Health Center in an adult intensive services mental health treatment center. I administer medications, facilitate group therapy, conduct one-on-one interventions, and more.
The environment at Augsburg, both the academic and community aspects, prepared me for life outside of college in a few ways. First, Augsburg's emphasis on experiencing the world you live in—community internships, study abroad adventures, independent research—helps to prepare its students for success in the avenues of life they find most inspiring and important. Augsburg's location and mission also draws students from all backgrounds, teaching its students how to interact with all kinds of human beings, a skill invaluable in the workplace and beyond. When these aspects are paired with Augsburg's impressive academic reputation, students leave Augsburg prepped with the knowledge they need to succeed, the experiences they need to be confident, and the social awareness required to adapt in.
---
Hillary Manning '13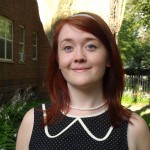 Major: Psychology
Title: Development coordinator at a local therapy center
The summer before my senior year, I was very fortunate to get involved with the Undergraduate Research and Graduate Opportunity Office (URGO). I conducted research full-time during the summer, and part-time over the course of my senior year. I also spent a lot of time managing the eye-tracking lab for the Psychology Department with Professor Dave Matz.
A week after graduation, I received a job offer from the director of a local therapy center where I had completed an internship. It was to be a three-month, part-time position, but I've been with the center for just over a year now, working full-time as development coordinator. Some of my primary responsibilities include organizing our international training workshops, editing our workshop videos, managing our website, conducting orientation with new clinicians, managing the administrative portion of some of our clinical programs, and serving as a member of our nonprofit board.
My Augsburg experience provided me with unique challenges and opportunities that encouraged me to take my work and education into my own hands, and to follow my passions.
---
Charles Hinz '12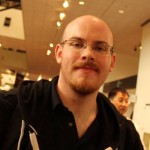 Major/Minors: Psychology, with minors in religion and Spanish
Title: Weekend certified living assistant for Emerge, Inc. and masters and doctoral student in pastoral counseling at Loyola University
Immediately following graduation I started working as a chemical dependency technician for an adolescent drug and alcohol treatment center called On-Belay Minnesota. I moved to Columbia, Md. in August 2013 and am currently pursuing my MS/PhD in pastoral counseling at Loyola University Maryland while working full-time as a weekend certified living assistant for Emerge, Inc. Once I complete my grad program, I hope to work as a counselor for veterans and members of the armed forces.
[My most memorable classes] gave me an invaluable opportunity to explore the ultimate questions of human existence and to develop my own worldview that attempts to answer those questions. I hope to try and instill an environment in my counseling work where clients can strive for a healthier worldview that permeates into all other aspects of their lives. The Summer URGO program was responsible for getting me in touch with the psychology of religion field and my current graduate program. URGO and my URGO mentor Stacy Freiheit were invaluable to my current career goals and aspirations!
---
Christine Johnson '09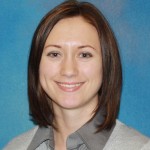 Major: Psychology, with a minor in religious studies
Title: Service excellence specialist at Essentia Health
Since graduating, I have worked in the field of health care and human services and have served in a variety of leadership and management roles. I currently work for the East Region Administration of Essentia Health in Duluth, Minn. and I support the seven hospitals in our region by improving the patient experience.
I credit my Augsburg experience and the support I received from the Augsburg Psychology Department faculty for giving me the confidence to challenge myself in my career.
---
Caitlin Massop '09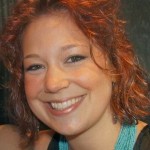 Major: Psychology, with a minor in business administration
Title: Doctoral student in counseling psychology at the University of North Dakota
After graduation, I worked as a psychiatric associate at the U of M-Fairview Riverside Hospital for a year and a half. Following that, I received my master's degree in counseling psychology from the University of North Dakota in Grand Forks, N.Dak. I am currently working towards my doctorate of philosophy in counseling psychology at the University of North Dakota.
Augsburg prepared me for my graduate training in unexpected ways. I learned a great deal from traveling with the choir and from studying abroad. I came from a small, rural town and the diversity I experienced living in the Twin Cities helped me to grow personally and professionally. My instructors and the McNair Program were instrumental in preparing me for an advanced education.
---
Hannah Dietrich '05
Major: Psychology, with a minor in political science
Title: Principal planning analyst at Hennepin County Department of Community Corrections and Rehabilitation
After graduation from Augsburg I completed my master's degree in experimental psychology from the University of Colorado at Colorado Springs in 2007, and then went on to complete my PhD at the University of Nebraska-Lincoln in 2013.
Currently, I am a principal planning analyst for the Hennepin County Department of Community Corrections and Rehabilitation.
As someone who does research full-time, my applied research experiences at Augsburg were invaluable and shaped the focus of the type of research I wanted to pursue in graduate school. I worked closely with Dr. Nancy Steblay on an honors research project, which was based on my experience as an intern with the Minnesota Bureau of Criminal Apprehension. Conducting research with Nancy opened doors for me into graduate school, which opened doors for me into full-time employment.
For me, my "work" is not simply what I get paid to do from eight to five; it's what I do for, and how I give back to, the communities I'm engaged in. To me, that is the true value of an Augsburg experience.