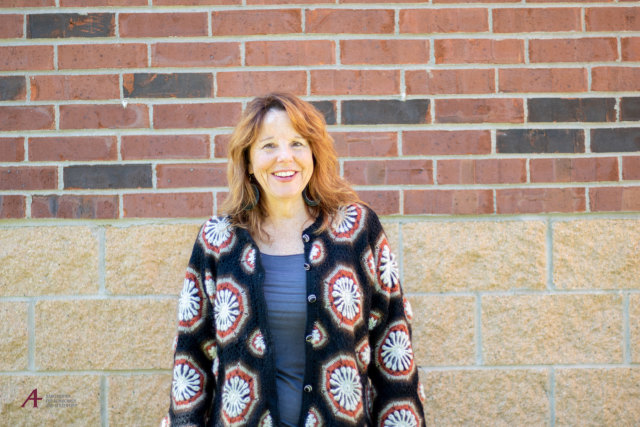 Get to know the Sabo Center!
In each Staff Feature installment, we ask members of the Sabo Center staff to share about what they do, along with some fun facts. 
This post features Mary Laurel True, Director of Community Engagement.
What do you do at the Sabo Center?
My work is to connect students, faculty, staff and alumni to the community around Augsburg & connect the Augsburg community to the community around us outside of our campus.
What's one social issue that is most important to you right now?
Climate Change
What's your favorite place on Augsburg's campus?
Oren Gateway Center, Room 100
If you could recommend one book, movie, or podcast, what would it be and why?
The movie A Stray
What's your favorite thing to do outside of work?
Go to music at the Cedar or the Hook and Ladder
What's your favorite place in the world?
Guanajuato, Mexico
What's the coolest thing you working on right now?
A book about Cedar-Riverside community partnerships and Augsburg
Name one spot in the Twin Cities that you would consider a "must-see"?
The Mississippi River
Who would you most likely swap places with for a day?
Alexandria Ocasio-Cortez