1. The following three (3) eligibility requirements must be met in order to apply to the Program:

---
2. The following six (6) prerequisite courses must be completed with grades of "C" or higher at a regionally accredited two-year or four-year college or university (within the timeline specific to your degree status as defined below).  You may find it useful to use this transcript summary worksheet to track your progress.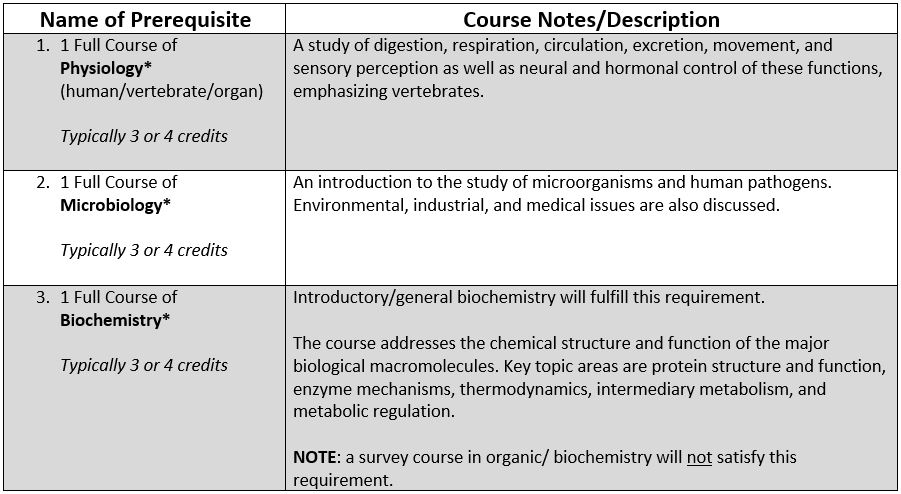 * Labs are recommended but not required.  The three courses above must be taken at the science major level.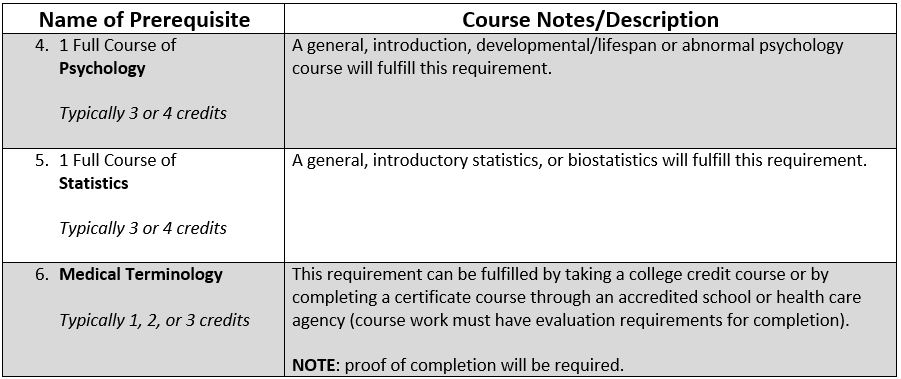 A "full course" means that if a course is offered as a part 1 and part 2 sequence course, you will likely need both sections to equal the complete prerequisite.
Responsibility for approval of course work to satisfy prerequisite requirements lies solely with the Augsburg PA Program.
---
3. Depending on your degree status, there may be different timeline requirements for completing all prerequisite coursework:


Prerequisites must have been completed within ten years of the start date of the program in the year you are applying for admission.
---
4. The following four (4) recommendations are strongly encouraged, but not required.  Inclusion of these items will make your file more competitive in the applicant pool.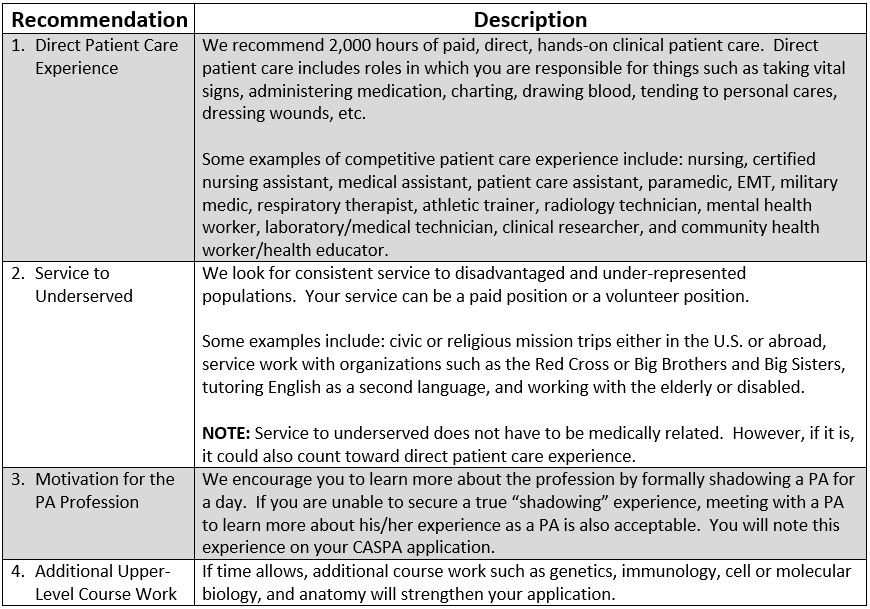 ---
5. Not required: