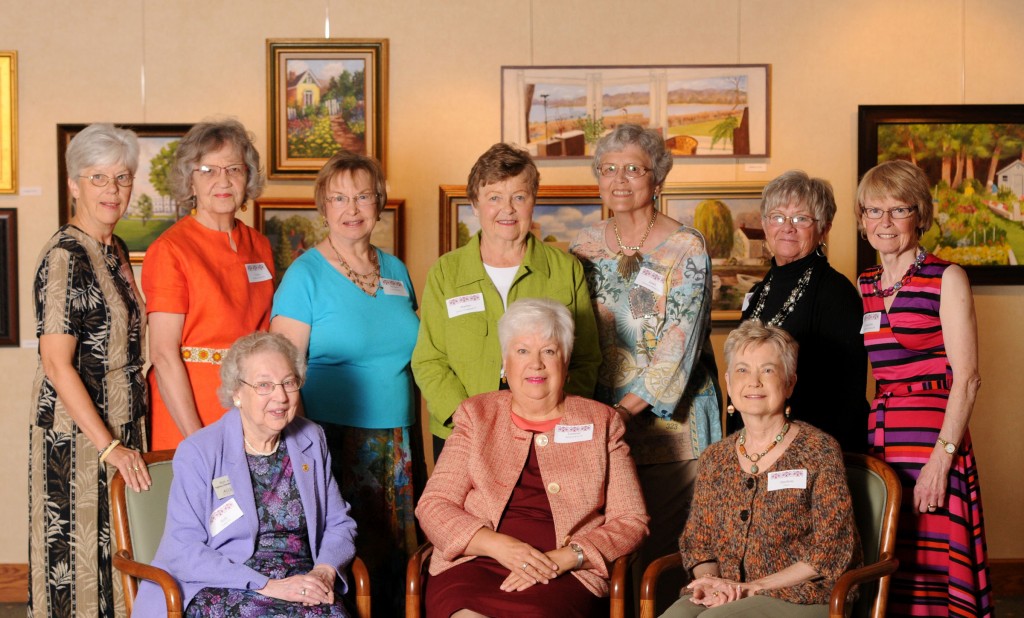 The Augsburg College Associates is a service auxiliary of volunteers whose mission includes fundraising for special projects and scholarships in support of the College. The Associates' commitment to the College is evident in their ongoing support through fundraising events including estate sales, Velkommen Jul, and the Scandinavian boutique. The funds raised throughout the year support special projects and scholarships.
On Thursday, September 26, the Augsburg Associates Board elected three alumnae to its board.
Emily Crook '07 of Duluth, Minn., graduated from Augsburg College in 2007 with a BA in psychology. While at Augsburg she participated in softball, worked in admissions, and served as an orientation leader welcoming incoming Augsburg students. Emily, a fourth grade elementary teacher, is currently finishing her thesis for her master of arts in education at Augsburg.
Kathleen Gabrielsen '80 is part of an Augsburg family which includes her late husband, Stephen '63, daughter Elizabeth '89, an artist, and son Joe '91, a computer programmer. She is a former preschool teacher and is an artist working in jewelry and clay sculpture. Kathleen, who has served on the board for six years before, is joining our board again in appreciation of her husband, "Dr. Gabe." The Stephen "Gabe" Gabrielsen Memorial Scholarship is being established in 2013 to honor his memory and celebrate his life's work.
Olivia "Livi" (Bylund) Smith attended Augsburg three years with the class of '64. One of her three children, Heather (Wagner) Rand, is a 1985 Augsburg graduate. Livi was the children's librarian in the Cloquet Public Library for 12 years. She has resided in the Cloquet and Duluth areas of Minnesota for the past 37 years.