Before Anne Thompson Heller '08 began her studies at Augsburg, she hadn't even visited the College. But she knew Augsburg was where she needed to be, because of the StepUP® Program on campus. Honestly, she says, she's not sure she would have been able to go to college when she did without the support of StepUP, Augsburg's residential recovery program.
Now, while completing a doctoral program at the University of Connecticut, Thompson Heller helps other young people in recovery to achieve academically and thrive. With two master's degrees (one in educational leadership, higher education, and student affairs; the other in marriage and family therapy), she works tirelessly to support youth recovery. Though she hadn't intended to pursue multiple advanced degrees, she did so when she discovered an undeniable passion for helping others facing addiction issues, just as she had been helped in her StepUP experience.
When she moved back to Connecticut, she served CTYF (Connecticut Turning to Youth and Families) as a board member, and eventually as its vice president, advocating for youth services with several state and other influential agencies, and attempting to raise awareness of the problem. Her involvement with CTYF led to her current work on the board of directors for Connecticut Community of Addiction Recovery (CCAR).
In 2010, after speaking at the National Education Recovery Summit, Thompson Heller was invited to join the board of the Association of Recovery Schools (a "phenomenal" organization, she says), where she led the advocacy committee and worked to enhance youth leadership in recovery schools. In that role, she was able to support the development of YPR (Young People in Recovery), a national advocacy organization, as one of the organization's founding members. YPR now has chapters across the country, which emanated from several national conferences that sought to address addiction recovery and related issues such as leadership training and organizational development.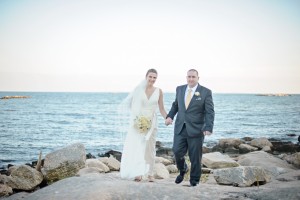 Perhaps the source of greatest pride in her work, however, is the URC (UConn Recovery Community)—a collegiate recovery program for which she began advocating and researching in 2009, and which was eventually established in 2013. URC supports students in recovery on the UConn, Storrs campus.
In addition to her doctoral work and board involvement, Thompson Heller manages to find time to provide marriage and family therapy, mostly in the evenings—clinical work that she hopes to continue upon completion of her degree. When that time comes, she would love to be director of a collegiate recovery program, serve students in recovery, and conduct research to support collegiate recovery efforts and recovering student development—perhaps combining that with teaching in higher education.
A recipient of an Augsburg College Leadership Award in 2008, Thompson Heller will speak at the October 24 annual StepUP Gala on the theme of gratitude. If you attend this event, you may hear her quote her mentor, Patrice Salmeri, director of the StepUP program, who has said, "Nobody should have to choose between recovery and a college degree." Thompson Heller also may mention a gift to Salmeri from another student—a plaque on her office wall that says, "Because you believed in me, I believed in me." Thompson Heller says of Salmeri, that could not be more true. She is also grateful to former advisor Nancy Fischer in the sociology department, who has been particularly influential in her life.
Though Thompson Heller knows that her struggle with addiction and alcoholism strained and hurt her family tremendously, she is overwhelmed with gratitude that she and her family have healed and are incredibly close. She and her husband Chris just celebrated their first anniversary in September—another source of immense gratitude for her.
By Cheryl Crockett '89