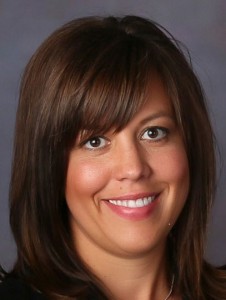 As an immigration lawyer at Binsfeld & Engebretson P.A., Rachel Olson Engebretson '98 is fulfilling her dream of "chasing justice." Though she serves a diverse clientele from around the globe, many who seek her help are attempting to reunite their immediate family members, a process that requires advance permission in order to live their lives together in the U.S. She is passionate about helping them.
Though most people believe it is a crime to live illegally in the U.S., in most instances it is not. Immigration law is civil, administrative law.
Likely, Engebretson's resolve to help these families can be traced back to her childhood. Growing up as a "PK" (preacher's kid) in Watertown, S. Dak., she moved with her family to Granite Falls, Minn., in 1978 when her parents felt the call of the soil and the rural suffering community's need for young blood to find new life. Those were the days when family farmers either "went big" or found another way to pay their bills—so there were challenges. During these formative years, Engebretson also became aware of international relations, and was particularly concerned about the civil wars in Central America and illegal arms-dealings there. The lessons learned from her parents—especially with regard to a commitment to human rights and the value of diversity—fit squarely into what she later learned was required to handle immigration issues.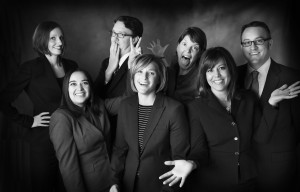 Much as immigration is a hot topic today, so it was in the '90s, when Engebretson was a student at Augsburg. An Augsburg adjunct professor offered Engebretson her first job in the legal field when she was a sophomore, and she met fellow Auggie Misti Allen Binsfeld, from whom she learned how to be an advocate. She completed her BA, later earned a Juris Doctorate (cum laude) at William Mitchell College of Law, then continued to pursue a career in which she could "chase justice." The wisdom of her decision was reinforced by the 1996 action of Congress to pass comprehensive immigration reform, which turned the entire immigration deportation process on its head. Engebretson says the current immigration laws and regulations are complicated and "have been compared, in complexity, to the IRS code." More reform is needed, she believes, since the U.S. has insufficient fiscal resources to enforce existing laws, and since no present way exists to deter future illegal immigration. "That said," she comments, "there are families that need to be reunited and employers who need good/solid workers—our current system prohibits both."
Engebretson is proud of Augsburg for its intentional diversity in not only welcoming undocumented students, but in providing financial aid to first-year and transfer undocumented students pursuing a bachelor's degree.
In addition to family-based practice, the firm counsels clients in employment-based practice (in UK, India, China, and other more developed nations), and in their asylum-based practice (e.g., women in the mountains of Ecuador and indigenous women from the upper triangle of Central America who have suffered domestic violence, and have been discriminated against ethnically, and denied educational opportunities). Engebretson takes her greatest satisfaction, however, from asylum work with women who have endured not only domestic violence, but torture in the form of forced female genital mutilation—most of them from African countries. Many of these women flee from their homes in order to protect their own female children from the torture.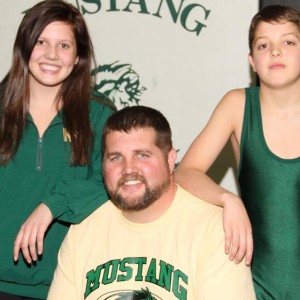 Engebretson currently serves as a co-liaison with Immigration & Customs Enforcement on behalf of the Minnesota-Dakota's AILA Chapter. Having benefited from various mentors, she is now in a position to be on the giving end of that equation; and when the firm has an open position, their first "go-to" is Augsburg. Her law partner, Misti Binsfeld '93, is also an Auggie, as are her father, Rev. Larry Olson '66, and her husband, Daniel Engebretson '97, whom she met in the Augsburg cafeteria. Dan owns and operates a construction firm, but is the first to admit that his vocational passion lies in coaching football and wrestling at Mounds View High School, and in serving as a volunteer sports leader for young athletes. He strives to follow the example of his Auggie coach Jeff Swenson to not only build a title-winning program, but to demand academic success, mold engaged citizens, and build strong character.
The Engebretsons live in Blaine, Minn., and have two "amazing" children, Mitch (14) and Maija (17), who wishes to pursue a career in medicine after graduation next year.
—by Cheryl Crockett '89