On May 15, 1968, administration and faculty at Augsburg College (now Augsburg University) canceled class for "One Day in May" and invited speakers to discuss racism in and beyond Minneapolis following the assassination of the Rev. Dr. Martin Luther King, Jr and subsequent riots in major American cities.
The Pan-Afrikan Student Union Center (PASU) was formed shortly after the "One Day in May" with the purpose to provide student leadership development for Pan-Afrikan students at Augsburg through a wide variety of co-sponsored activities and opportunities to help plan an event. The Pan-Afrikan Center also provides student leadership training and resources to Pan-Afrikan students at Augsburg University. PASU hopes to enlighten the students with their cultural identity and the roles that they play in the surrounding communities and in the world. Furthermore, it is the intent of the organization to provide leadership formats and assist in the adjustment, and transition of people of Afrikan descent into the college life.
For access to exclusive "One Day in May" archived footage please click here.
Below, Auggie PASU alumni speak about their experience: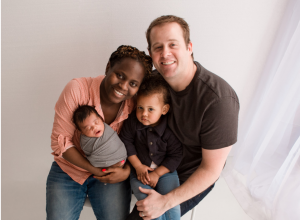 "I'm grateful to have been part of PASU during my years at Augsburg. Serving as an officer gave me a chance to be a leader and build relationships I wouldn't have elsewhere. Putting my self in a leadership position really helped me grow and allowed me to reach other students and uplift them in their journey at Augsburg. I would do it all again."- Agnes Kigwana '09 (pictured right with husband Greg, and children Grayson and Paris)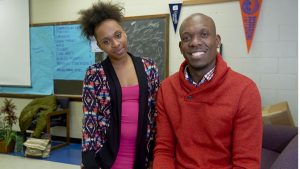 "Thankful for PASU teaching the values of giving back to your community. Those are the same values that I use each day and share with students as a school counselor."- Derek Francis '08 (pictured left with student)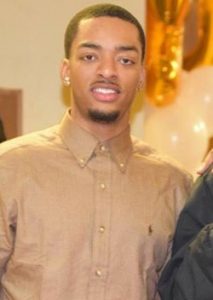 "I feel that PASU has initiated my journey to understanding who I am as a Black man in this world."-  Nick Ward '11 (pictured right).