---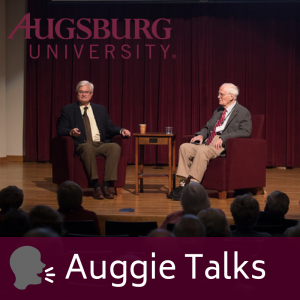 On Friday, Oct. 12, from 3:30 – 4:15 p.m. in the Sateren Auditorium, Anderson Music Building, five members of the class of 1968 will discuss "The Baby Boom Effect: How Four Years Affected 50." Alumni will each present a three to five minute description of how their time at Augsburg influenced what they have done personally and professionally over the past 50 years. Each has pursued different paths since leaving Augsburg while impacting the world in meaningful ways.
About Auggie Talks:
They're back by popular demand! Join us for 30-minute, insightful sessions presented by professors and fellow alumni on topics spearheaded by your class reunion groups. Talks will be published as they become available on social media and in upcoming communications.
Space is limited. Please register today for Auggie Talks.