I am from Norway. I grew up there and spent my first 20 years of life in a country that many consider being the perfect place to live. Norway ranks the lists of countries that inhabit the happiest people. We are known for a wonderful supportive healthcare system, long and paid maternity/paternity leave, free dental care (first 18 years), sick leave and good pensions as well as at least 6 weeks of vacation each year.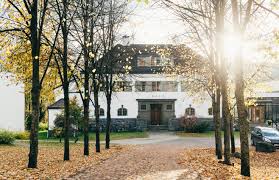 Not only is Norway good on the homefront, on the international stage, Norway has become increasingly known for its global peace efforts: both through the prestigious Nobel Peace Prize but also through peace processes outside and inside of its borders. Since 1993 Norway has made an active contribution to peace and reconciliation processes in Afghanistan, Colombia, Myanmar, Nepal, Israel/Palestine, The Philippines, Somalia, and Sri Lanka to name a few. 
Not easy to top, right?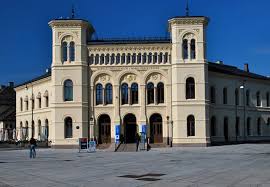 As a native Norwegian, it's hard to put into words how proud I am of these facts. And as an employee of Augsburg, it adds another dimension to my pride that I am so fortunate to work for a Norwegian founded institution that—on an ongoing basis—highlights and celebrates Norway's accomplishments through our 30-year history hosting the Nobel Peace Prize Forum; our long history of teaching the language and culture; hosting students from Norway; our new partnership development with the Oslo Freedom Forum; and through our collaboration with local and national Norwegian initiatives and programming through our very own Norway Hub.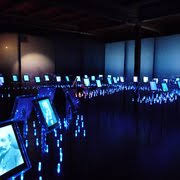 For most of you, the information above is common knowledge. You have lived and breathed the Augsburg air and you are an Auggie after all, right? But wouldn't you want to experience this first hand? Like go to Norway and participated in a uniquely planned itinerary that will take you to places you normally wouldn't go? I would. 
The May 2020 trip—Norway Now—provides amazing opportunities to experience our deeply rooted ties, history and contemporary connections with this unique country. You will indeed visit and experience where and how some of these peace efforts take place and see how deeply Augsburg University has been engaged and still is.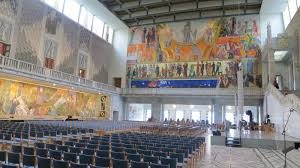 In Oslo, you will have a chance to visit the City Hall where 
the Nobel Peace Prize Award Ceremony takes place each year and where the walls are covered (literally) in Edvard Munch's murals. You will also have a chance to tour the Norwegian Nobel Institute where the Nobel Committee each year picks a winner to receive one of the most prestigious prizes: the Nobel Peace Prize. The Nobel Peace Center, down by the gorgeous Aker Brygge (harbor), will share with you several interesting exhibits including past Nobel Peace Prize winners, and the most current laureate (announced in October 2019) will be on display!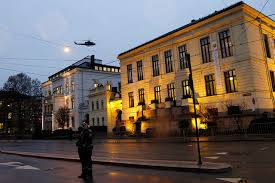 In Lillehammer, we will visit and experience the work of the Nansen Center for Peace and Dialogue a center that "has become an international hub for dialogue work focused on interethnic dialogue, conflict transformation, reconciliation, inclusive communities, and democracy." Steinar Bryn, a longtime friend and supporter of Augsburg and a mentor to our Peace Scholars Program, will lead the way and provide us with a lecture about current work, pedagogy, and programs. Heck, we may even engage in a dialogue as we hike down the Olympic Ski Jump's 936 steps together (hint: one of Steinar's tools)?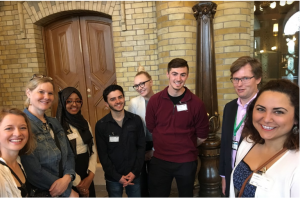 And wouldn't you want to be able to answer the following questions upon your return?
Are Norwegians indeed happier than others? 
Why is the Nobel Peace Prize given out in Norway?
Who is Bertha Von Suttner?
Why is Fritfjof Nansen considered a peacemaker?
What are some of the peace processes Norway uses?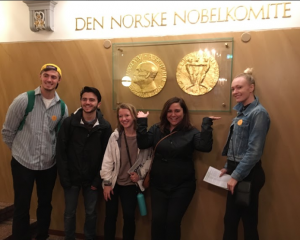 Can you tell how excited I am to bring you to Norway to discover, discuss and see the actual sites where this important work takes place? I am. 
Join me in Oslo on May 10, 2020. I have ordered blue skies and about 20 degrees celsius. 
Vi sees i Norge! 
—Bettine