AWE (AUGSBURG WOMEN ENGAGED) CONNECTING, LEARNING, GIVING
Auggie Women are AWEsome
The secret to changing the world is hidden in plain sight. In fact, it's half the population. Women vote more, women volunteer more, and women give more to charities than men do. Did you know that women control more than half of the total wealth in America?
Ask us—why are we in AWE?
We're in AWE because 57% of Augsburg alumni are women. We're in AWE because 59% of Augsburg students are women. Within the Augsburg community, women are more than half the population and that means we have a powerful force to make a difference at our University.
AWE-inspiring History
In late 2009, a group of Auggie women gathered to respond to a challenge. How can we effectively engage more women in the life of the college?
Together we articulated what we believe: women have knowledge, experience, and wisdom to bring to the University. A relationship with Augsburg enriches our lives as alumnae. We created an initiative—beneficial to both alumnae and the University—that would be a catalyst for tapping women's potential to connect, learn, and give. We were encouraged and excited to launch an initiative to lift up women as important members of the Augsburg community in new ways.
COuNCIL Members
Cyndi Berg '21 MAL
Cyndi joined the staff of Augsburg University in 2017 and serves as Special Assistant to the President. Her role in the Office of the President provides frequent opportunities to connect and collaborate with multiple aspects of the Augsburg community including staff, faculty, students, the Board of Regents, and community partners. Cyndi is a 2021 graduate of Augsburg's Master of Arts in Leadership program. As a recent graduate, she is excited to be a part of AWE and looks forward to engaging with others around AWE's goals to advance relational, educational, and philanthropic opportunities for students and alumni.
Cyndi came to Augsburg from Gustavus Adolphus College in St. Peter where she served as the Assistant Director for Church Relations. Prior to her work in higher education, she served at the Saint Paul Area Synod – ELCA as Office and Events Manager for nearly ten years. Cyndi has a B.S. in Business Management from Minnesota State University, Mankato.
Kristen Bunge '12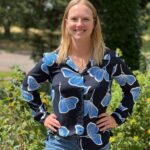 Kristin comes to AWE after returning to Minneapolis after about 10 years away, living in Nashville and Southeastern Minnesota. She is passionate about serving others through her work in the mental health field, utilizing her psychology undergrad from Augsburg ('12) and her Masters degree in Counseling and Psychology Services (from St. Mary's University, '19). A proud Auggie, she is called to also serve other inspiring and aspiring women through AWE—increasing access to the quality education experience that is Augsburg and assisting others on their journey with aligning their values with their vocation.
Debby Fredrickson Crowley '76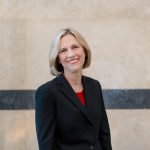 Debby graduated from Augsburg in 1976 with a major in History, and in 1982 graduated from William Mitchell College of Law. She was an attorney with the McCollum Crowley law firm from 1989 to 2021 when she retired after practicing law for 39 years. Debby's father Jerry Fredrickson went to Augsburg, as did her daughter Caitlin Crowley. Debby valued the education she received at Augsburg with the small classes and outstanding professors. Her daughter Caitlin had a similar experience with internships and other opportunities that would not have been available elsewhere. For Debby and her family, Augsburg's motto "small to our students and big for the world" could not be more true. Through her work with AWE, she hopes to contribute to the success of future Augsburg students.
Lori Moline '82
Lori has enjoyed being involved in various alumni volunteer opportunities since just after graduating with a major in Metro-Urban Studies. She first volunteered as a class agent. From 1986-1992, Lori served on the Alumni Board, two of these years as co-chair. She hosted one of the focus groups of alumnae which led to the creation of Augsburg Women Engaged.
Lori has been traveling the world since a two-month European travel experience during a break in her senior year at Augsburg ignited a vocation in creating international faith-based and educational travel programs, primarily for older adults. This calling has taken her to over 50 countries and developed a specialty in biblical study tours. She has led workshops, lectured and written articles on spiritual and pilgrimage travel and estimates she has assisted over 5,000 make a journey of faith to the Holy Land. Her work now spans 37 years, 18 of these years as co-founder of award-winning CrossingBorders, Inc.
Christina Olstad '00, '05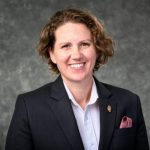 Christina Olstad currently serves as the Dean of Students at the University of Wisconsin-Madison, a position she has held since July of 2019.  Dr. Olstad has twenty two years of experience in higher education administration, leadership development, residential life, and social justice education.  She received undergraduate and master's degrees in social work from Augsburg University and an Ed.D. in educational leadership and policy studies from the University of Vermont.  Prior to joining UW-Madison, she served as Interim Assistant Vice President for Student Affairs at Towson University in Towson, Maryland.
She's also held positions at Augsburg University, the University of New England, the University of Vermont, and Semester at Sea.  Christina is a proud Auggie who is committed to serving future generations and supporting student success. She lives in Monona, Wisconsin with her wife, Kirsten Fricke and their two sons.
Stephanie Oliver '19, '22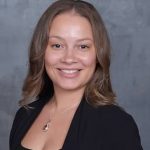 Stephanie is a North Minneapolis native. After receiving her Bachelor of Arts in Business Administration and  Economics with a minor in International Business attending Augsburg's Weekend program, she earned a Master of Business Administration with a concentration in finance from Augsburg in 2022.
She has been in banking and finance for roughly 17 years and loves contributing to the world around her by sharing her knowledge of banking, and financial prowess, especially to those in underserved communities. Stephanie is a proud mother of three and when she is not working or supporting their many extracurricular activities, she can be found cooking, listening to music, or simply enjoying nature and its beauty.
Coming from a very diverse ethnic background, she enjoys learning about new cultures especially through their cuisines. Stephanie also volunteers with multiple organizations in the Twin Cities which include: Junior Achievement, Salvation Army, Habitat for Humanity, Second Harvest Heartland. She is passionate about helping women find their voice and aiding Augsburg on its mission, and that's why she is excited to join AWE.
Carol Seiler '90, '99 MAL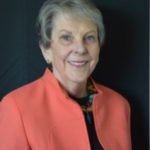 Carol attended the Weekend College Program and later the MAL program while working full-time at Honeywell.  After 35 years, she became an Account Manager for a benefit consulting and insurance brokerage company for the next 10 years.  After retiring in 2013, she obtained an AA degree in Interior Design from Century College.
Both the BA and MAL programs have been instrumental in her volunteer work as several years as a vice chair for a non-profit company working with inmates in a medium security men's prison, leading several councils at Honeywell, being president of her townhome community, and now president of the Board of Directors of a Minnetonka senior cooperative, and most recently appointed to the Minnetonka Senior Advisory Board.
The Augsburg University experience was, and continues to be, a significant influence on her life.
Anna Warnes '04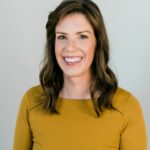 Dr. Anna Warnes, APRN-NP, attended Augsburg as an undergraduate and received a degree in English. She currently practices family medicine in Saline County, Nebraska where she has held this position for the past 8 years.  Anna enjoys treating families of all ages in her rural location. After attending Augsburg, she went to Creighton University, Omaha, NE for undergraduate nursing studies as well as her master's and doctorate in nursing practice. Anna is an IBCLC lactation consultant and her graduate studies examined telehealth lactation services during the Covid pandemic in 2020. She received the Nebraska Hospital Association "Caring Kind" award in 2021. In addition to her work, she is a Planned Parenthood Advocates of Nebraska Board member and is involved in Scouts and her local church food distribution program. Anna and her husband Nathan Erickson ('03) have 3 children and she enjoys gardening and cooking.
Anna's experience at Augsburg shaped the way she views the world. She was profoundly influenced by her professors and the music department. The urban location of Augsburg allowed her to experience being a citizen of the world to serve and connect to others.
Past Events
Women's History Month: 100 Years of Coeducation – March 31, 2022
On March 31, 2022, AWE sponsored an online event celebrating the contributions of women in the history of the university with Augsburg faculty Dr. Kristin Anderson, Professor of History and Dr. Jacqueline deVries, Professor of History.
A recording of the event is available:
Using History to Better Understand Public Safety – October 12, 2021
On October 12, 2021, AWE sponsored the virtual event Using History to Better Understand Public Safety. Engaging the history of race and community-police relations in Minneapolis provides context and perspective to consider as citizens weigh options for moving forward. The discussion was led by two Augsburg University Professors. Dr. William Green (https://www.augsburg.edu/faculty/greenb/) presented his article, "An Ever-Present Impulse: The Legacy of Anti-Black Violence and the Paradox of Minnesota Exceptionalism" and Dr. Michael Lansing (https://www.augsburg.edu/faculty/lans…) spoke about his article, "Policing Politics: Labor, Race and the Police Officers Federation in Minneapolis, 1945-1972". The event was moderated by Augsburg University Pastor Rev. Babette Chatman.
A recording of the event is available:
Want to learn more about AWE?
Formed in 2009, the Augsburg Women Engaged (AWE) Philanthropy Council strengthens a culture of philanthropy and engagement through connecting, learning, and giving opportunities for Augsburg women and friends, in order to make a difference in the lives of Augsburg students. AWE provides a platform to engage and connect women with their passion of supporting Augsburg, and particularly women's education and development. AWE fully supports Augsburg's commitment to equity and inclusion and seeks to expand alumnae representation on the council, as well as support current and future Auggies from historically underrepresented backgrounds.
History of Awe
Want to learn more about AWE?