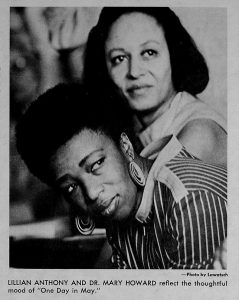 In 2013, the Augsburg University Archives received fifteen boxes of "reel-to-reel" audio recordings and promptly began an ongoing project to save them. Created from the late 1950s to the early 1980s, these recordings documented everything from commencements and building dedication ceremonies to notable speakers and chapel talks. Lindell Library purchased a refurbished reel-to-reel player and oversaw a student workers' painstaking inventory of more than 500 tapes in the collection.
"Over the past year, I have supervised a small army of students who have transformed these recordings into a collection of YouTube videos that grows by the day," said Stewart Van Cleve, digital archives librarian.
Van Cleve shared that some of the most significant and fascinating recordings come from a single day: May 15, 1968. President Oscar Anderson canceled classes on this "One Day in May," and the Augsburg community listened to leaders of Minneapolis' black community as they detailed the racism, sexism, economic and geographic segregation, and other problems that continue to affect Minneapolis' black community.
Of the fifteen original sessions from that day, thirteen recordings have survived. You can listen to those recordings here.
The University Archives preserve Augsburg's legacy and make its historical information available to students, faculty, staff, alumni, and researchers. The archives include information related to the university's history and provide limited information about administrators, faculty, staff, and alumni.