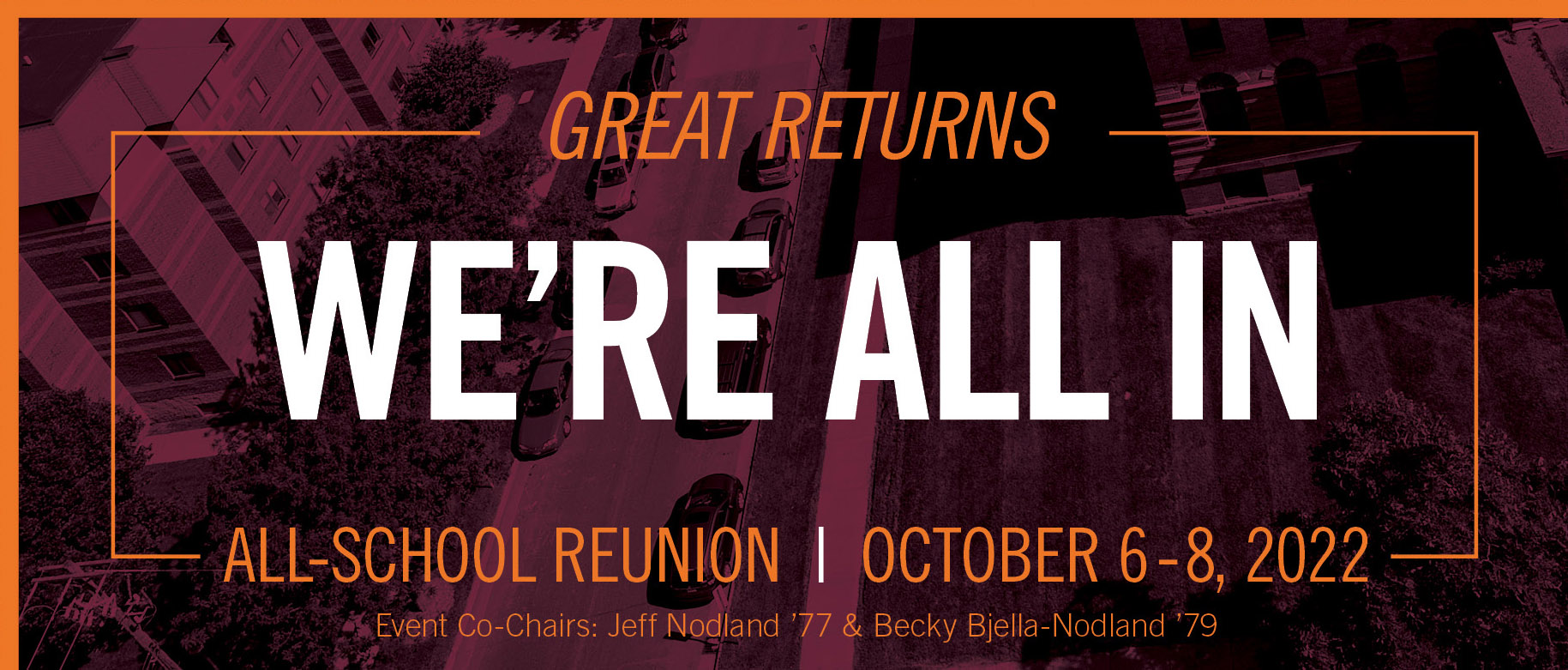 Come back to Augsburg University for an event that has been years in the making, the first ever Great Returns: We're All In – All School Reunion weekend starting Thursday, October 6th through Saturday, October 8th. 
Reminisce, reconnect, and reunite with your fellow Auggies during this in-person celebration. Enjoy festive foods and delicious drinks from Airlie Winery (Mary Olson '74), Finnegans (Jacquie Berglund '87), and Zevia. Experience music by Maryann Sullivan '82 and The Money Makers, presented by Rock What You Got (Buffie Blesi '90) – and that's just Friday evening! 
And don't forget to consider hosting an "Auggie Alcove" as a way for your special Auggie group to get together in a more personal way during Friday night's festivities. 
"Auggie Alcoves" are rooms reserved within the Hagfors Center. There, your alumni network and Auggie friends can connect, celebrate the past, and create memories for the future. 
Space at this in-person event is limited. Please RSVP by Monday, October 3rd. RSVP TODAY!